Where to Stream 'Spider-Man: No Way Home'
Marvel Cinematic Universe fans have waited a while to see the new Spider-Man: No Way Home. After the movie's new merchandise was leaked on social media, fans questioned the film's premise and are buzzing like bees across the internet.
Fortunately, viewers' questions will be answered soon, as the projected release date is Dec. 17, 2021. Therefore, the wait to see Peter Parker is nearing its end. However, countless audiences prefer to stream movies from home. So, where and when can they stream the new MCU flick?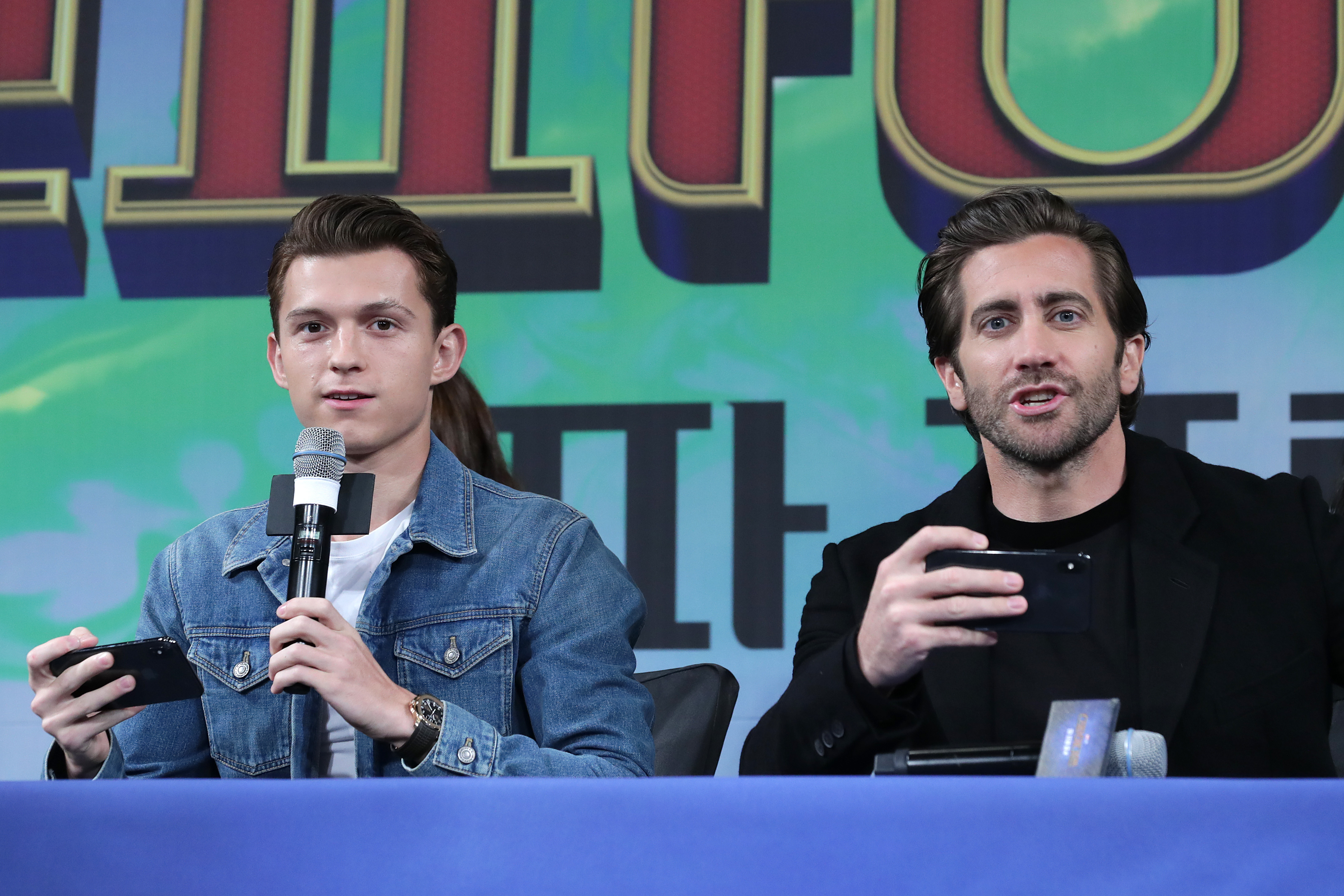 The movie's merchandise speaks louder than words
Cinematic leaks can either be a good thing or a detrimental downturn. This time, the leaked merch for Spider-Man: No Way Home could go both ways depending on how fans feel. They quickly swarmed social media at the sight of new t-shirts on Amazon. Once they viewed the clothes, fans immediately wondered what they insinuate about the storyline.
According to Cinema Blend, one of the new t-shirts reads, "We Believe Mysterio," the villain assumed to be deceased. MCU viewers question whether this reverts to the ending of Spider-Man: Far From Home. Peter Parker is painted as the villain in its mid-credits scene, and everyone may soon learn his true identity. With the new t-shirt, fans wonder if the public will take sides between Mysterio and Spidey in the upcoming film.
Marvel Studios has not released any hints of the upcoming movie. There has not been an official trailer nor photos from the film. Therefore, fans are hanging off the edge of a cliff as they wait for news.
Will 'Spider-Man: No Way Home' be on a streaming service?
Since Marvel Studios and Columbia Pictures have their lips sealed, there has been no official statement regarding streaming. The only confirmation is that it will be released in December 2021 following a postponement from an original July 16 release. However, there is no need to speculate any further on where to stream it.
According to Deadline, Sony signed a deal with Disney to grant the platform access to the Sony Pictures Universe of Marvel Characters. Disney+ and Hulu were part of the deal with Sony, which indicates that Spider-Man: No Way Home and the other films could stream on either platform. Under Disney's new umbrella also includes FX, Freeform, and ABC.
Since Marvel Studios' Avengers films are all streaming on Disney+, fans are convinced that this is where the flick will stream. But the question is, when can audiences watch the new movie from their own small screens?
As part of Disney's new direction with theatrical releases, Disney's CEO Bob Chapek confirmed that streaming is possible after a film's 45-day theatrical run. One of the films in this deal is Marvel Studios' Shang-Chi and the Legend of the Ten Rings. Therefore, streaming could be possible after 45 days in theaters.
Tom Holland and Zendaya are rumored to be dating
On top of all the hushed behavior surrounding Spider-Man: No Way Home, reports about the main actors, Zendaya and Tom Holland, have surfaced. Holland plays the teen Avenger Peter Parker, and Zendaya plays Parker's love interest, MJ. According to rumors, the stars appear to be dating. The two have not, however, responded to the rumors about their relationship.
Media outlets, including PageSix released photos of the two actors spending more time together. The reports sent "Tomdaya" shippers into a frenzy.
Related: Tom Holland and Zendaya: A Complete Timeline of the 'Spider-Man 3' Co-star's Romance