Where Was 'Ginny & Georgia' Filmed?
Ginny & Georgia follows the story of a single mom and her teen daughter who move to a new town and try to keep their dark past a secret. The Netflix show is set in a small, charming Massachusetts town. But that isn't where the series was actually filmed.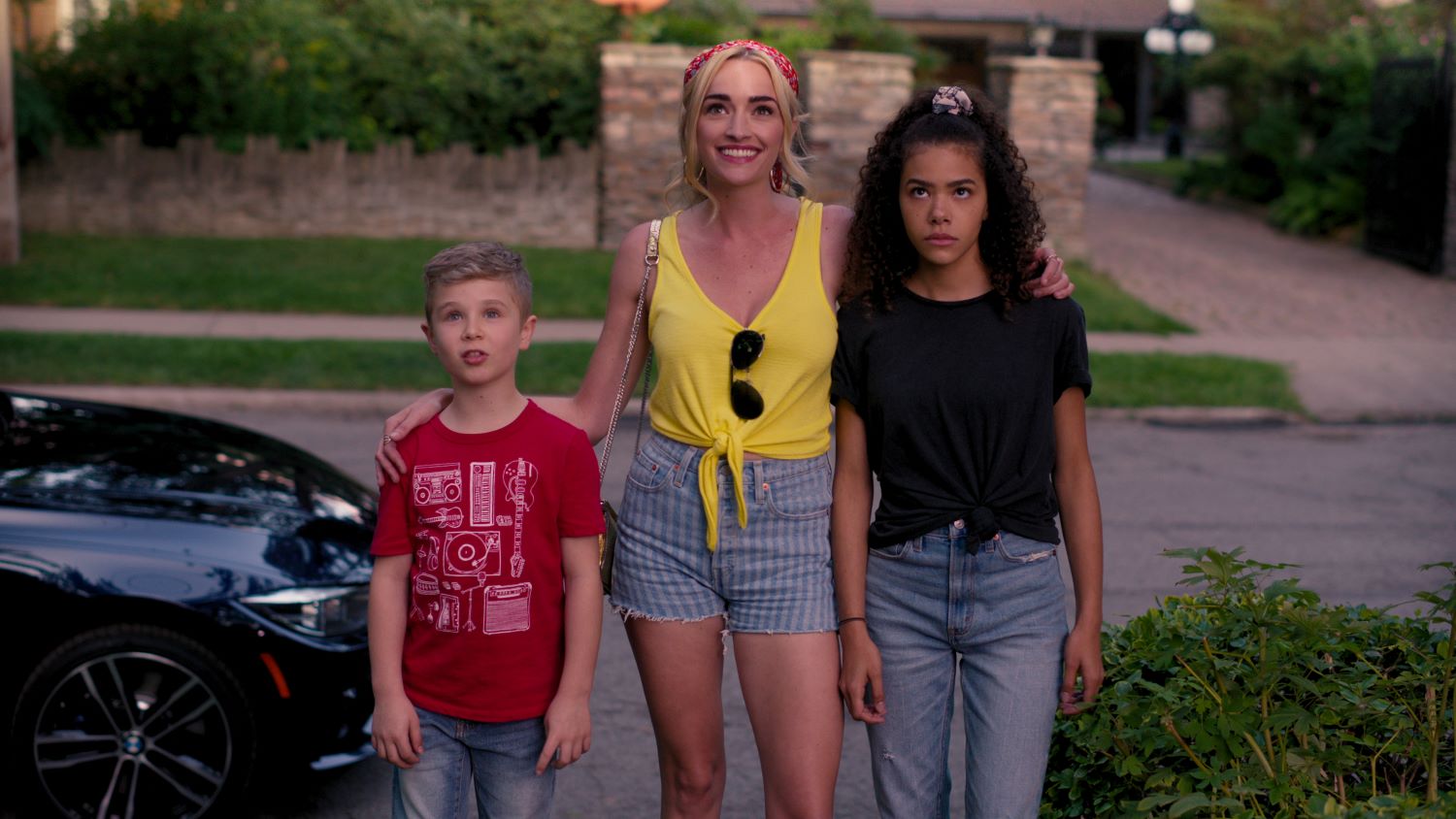 Where was 'Ginny & Georgia' filmed?
In Ginny & Georgia, Georgia Miller (Brianne Howey), her daughter Ginny (Antonia Gentry), and her young son, Austin (Diesel La Torraca), move out of Texas when Georgia's husband dies in a car crash. Looking for a fresh start, the family moves to a wealthy neighborhood in Wellsbury, Massachusetts, where Georgia has purchased a beautiful two-story home. 
The town looks like it could be anywhere in New England. But it isn't actually in the United States at all. Ginny & George was primarily filmed in Cobourg, Canada, a town approximately 70 miles east of Toronto. 
Joe's (Raymond Ablack) restaurant, the Blue Farm Cafe, is actually a gastropub in Cobourg called the El Camino. And many of the outdoor shots utilized historic town landmarks, including Victoria Park and Victoria Hall. Some of the indoor scenes, including Mayor Randolph's (Scott Porter) office and Georgia's beautiful new home, were filmed at Tribro Studios in Toronto.
But this doesn't come as much of a surprise because many Hollywood projects are being filmed in Canada these days. According to the Hollywood Reporter, several American studios — including Warner Bros. and Fox — film in Canada because it's nearly 30 percent cheaper than shooting in the U.S. The Canadian government offers the production houses significant tax breaks, which in turn brings business to Ontario's local economy.
The 'Ginny & Georgia' cast features several Canadian actors
Ginny & Georgia was filmed in Ontario, which could explain why the show features so many Canadian actors. Sara Waisglass, who plays Ginny's best friend Maxine, previously worked on the Canadian teen drama Degrassi: The Next Generation. Schitt's Creek star Jennifer Robertson, who portrays Maxine's mother Ellen, is a Vancouver native.
Raymond Ablack, who takes on the role of Blue Farm Cafe owner Joe, also appeared in the Degrassi franchise, as did Chelsea Clark, who plays Norah. And Georgia's Wellsbury nemesis is portrayed by Brampton-born actor Sabrina Grdevich. Other Canadian cast members include Nathan Mitchell (older Zion), Nikki Roumel (young Georgia), and Alisen Down (Bev).
Is Wellsbury a real place?
Ginny & Georgia is set in a small, charming Massachusetts town called Wellsbury. In the show, Wellsbury has its own high school, arts center, and a bustling main street lined with businesses. 
Massachusetts does have places called Wellesley and West Newbury which may have been the inspiration for the name. But, the town of Wellsbury is entirely fictional.