Where to Watch the Elton John 'Rocketman' Movie
Named after one of Elton John's songs, Rocketman premiered in 2019. The biopic is a fantasy-engraved tribute to John's personal life and career. The musical film is unlike most biographical flicks.
Fans of the musician want to know where they can watch the Rocketman movie. Will it be a "long, long time" until Rocketman hits a streaming service? Thankfully, no. So where can viewers stream the Elton John movie?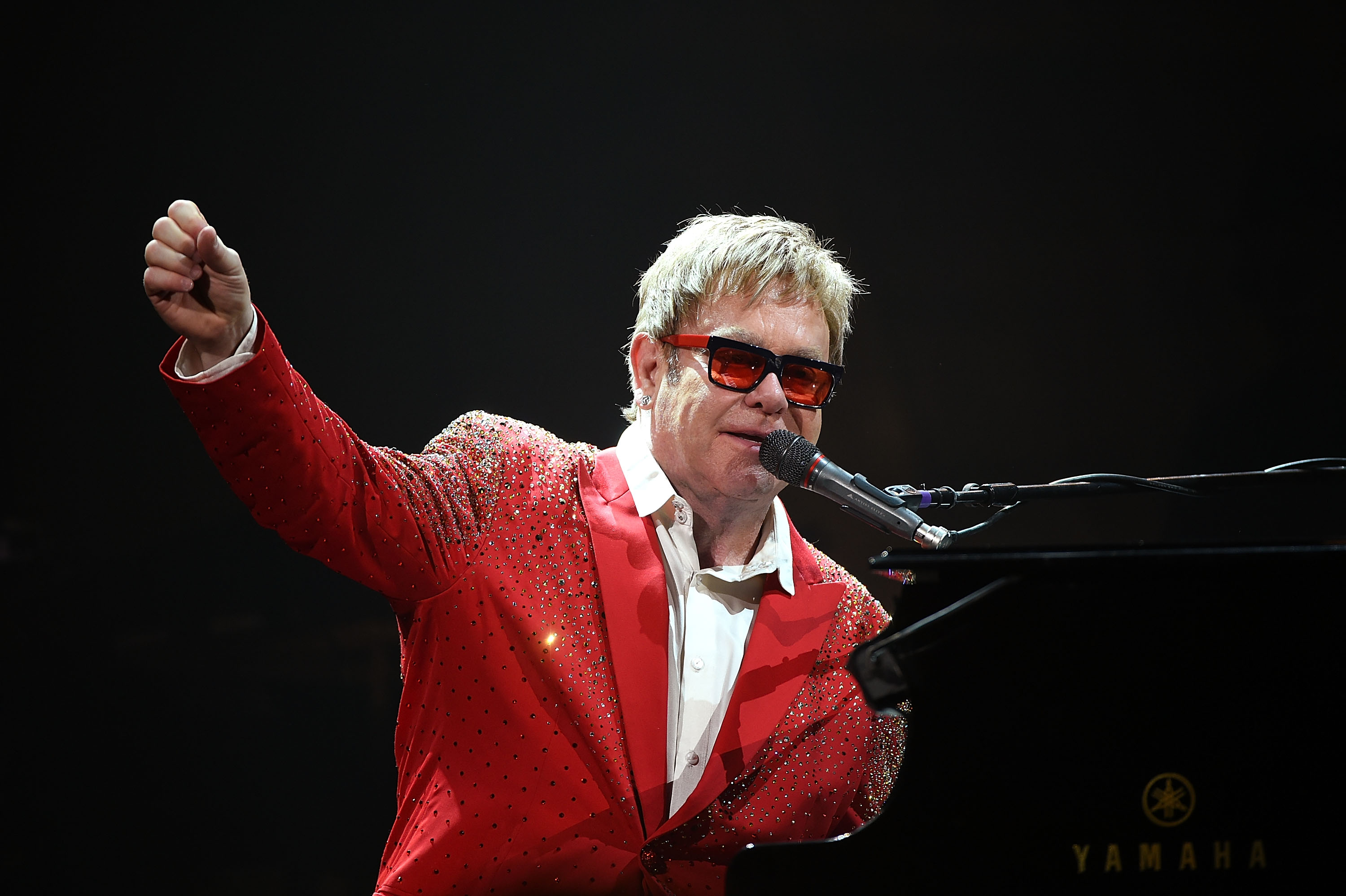 The Elton John movie is a different type of biopic
The film flashes back to John's childhood and adolescence. But it also grips the audience with an unexpected twist on biopics: Rocketman is a musical rendition of John's life.
Rocketman starts and ends in the same place. John reflects on his past in a rehabilitation session. He walks in wearing one of his iconic performance costumes. The fabric pieces slowly strip from the character throughout the film. The more Elton looks back on his past, the more he speaks the truth out loud.
Elton John's childhood self reappears as the grown Elton realizes who he wants to be. Viewers learn about the "Rocketman" singer's family life, career beginnings, relationships, and overall self-discovery.
Taron Egerton (The Testament of Youth) portrays John, Jamie Bell (Billy Elliot) plays the singer's friend and songwriter Bernie Taupin, Richard Madden (Cinderella) is John Reid, and Bryce Dallas Howard (The Twilight Saga: Eclipse) portrays John's mother, Sheila Eileen.
Where is the 'Rocketman' movie streaming?
After it hit the big screen in 2019, Rocketman won several awards. Egerton won the Golden Globe for Best Actor in a Musical or Comedy. John and Taupin won several awards for their song "(I'm Gonna) Love Me Again," including the Academy Award for Best Original Song.
Many movie fans assume the flick is on Netflix. Others think they can only watch it on demand. However, this is not the case. Viewers can watch Rocketman for free if they have a Paramount+ subscription.
Since Paramount Pictures distributed the movie, it was only a matter of time before Rocketman streamed. The streamer holds other popular films about the music industry, such as Almost Famous.
Elton John said Justin Timberlake was almost cast
In an article from The Guardian, John discussed the process of creating the film. Other studios wanted to "tone down the sex and drugs" and remove Rocketman's surrealist quality.
"Some studios wanted us to lose the fantasy element and make a more straightforward biopic, but that was missing the point," the "Goodbye Yellow Brick Road" singer revealed. "Like I said, I lived in my own head a lot as a kid. And when my career took off, it took off in such a way that it almost didn't seem real to me. I wasn't an overnight success by any means."
The Queen movie Bohemian Rhapsody premiered a year before Rocketman. So many audiences had already seen a "straightforward" biopic.
John admitted that the production process took a while before it had a cast, director, and distributor.
"Making the thing took years," John recalled. "Directors came and went…So did actors: Justin Timberlake and John Hardy were both in the frame before Taron came along."
Many music fans were disappointed that Timberlake could have starred in the award-winning movie. Nevertheless, Egerton's performance enthralled countless viewers.