'iCarly': Where Can You Watch Miranda Cosgrove's Nickelodeon Show?
Millennials are known for their love of nostalgic television. One of the most memorable teen tv shows from the 2000s and 2010s has made a comeback on a streamer. iCarly, starring Miranda Cosgrove, Jeanette McCurdy, Nathan Kress, Jerry Trainor, and Noah Munck was a hit for kids on network Nickelodeon from its very start. The announcement that the show is now available to watch online has made fans incredibly excited. It even caused iCarly to trend on Twitter. Read on to find out where iCarly is available to watch now.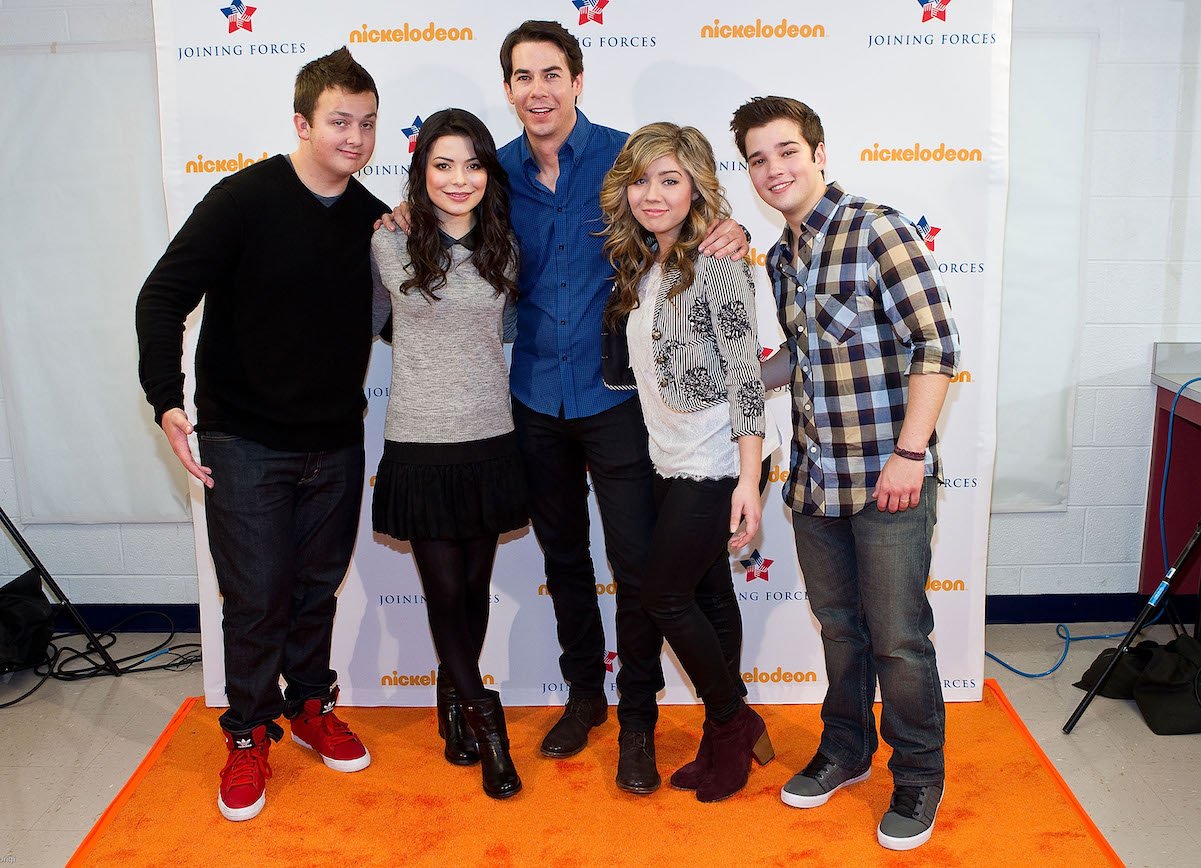 What is 'iCarly'?
iCarly is a Nickelodeon show about teens Carly, Sam, and Freddie. The family sitcom follows the trio's rise to internet fame. This "fame" for the friends happens after Freddie records Carly and Sam trying out for their school's talent show. After audiences fall in love with the teens' antics, their web series is born.
Cosgrove led the show after her run on Nickelodeon's Drake & Josh, in which she played Drake Parker's (Drake Bell) younger sister Megan. In Drake & Josh, Megan was the evil mastermind who often pranked Drake and her step-brother Josh Nichols (Josh Peck). Cosgrove acted on Drake & Josh from 2004 to 2006.
How long was the show on television?
iCarly ran on Nickelodeon from 2007 to 2012 for six seasons. The show also had several special episodes that aired throughout its tenure. Special guests on iCarly included Michelle Obama and One Direction.
The teen sitcom and other Nickelodeon hit Victorious had a crossover episode in 2011 called "iParty." This special episode laid the groundwork for a future spinoff show starring two leads from both iCarly and Victorious.
After iCarly ended in 2012, Nickelodeon made a spinoff show, Sam & Cat. The spinoff starred McCurdy and Ariana Grande, who was introduced to the network through playing Cat Valentine on Victorious. The show aired for one season from 2013 to 2014.
Where can you watch 'iCarly'?
You can now watch seasons one and two of iCarly on Netflix, per Variety. Netflix adding iCarly to its catalog comes ahead of the show's upcoming reboot on competitor streamer Paramount+, which begins streaming on March 4.
The iCarly reboot, which TV Line announced in December 2020, will return with Cosgrove, Trainor, and Kress bringing their characters back to life on-screen. McCurdy is not confirmed to return to the iCarly universe in the Paramount+ show.
The new version of the series will be led by Jay Kogen and Ali Schouten, per TV Line. Notably missing from the creative team is series creator Dan Schneider, who brought viewers popular shows including iCarly, Zoey 101, and Victorious.
Cosgrove shared a picture on Instagram on Jan. 27 from the set, showing herself, Trainor, and Kress. The Nickelodeon Instagram account commented, quoting the theme song, "In 5 4 3 2…" Trainor and Kress shared the same picture to their personal Instagram accounts as well.
Until fans can happily consume the iCarly reboot at a later date, they can enjoy the first two seasons of the show for now on Netflix.