Where to Watch Michael Myers in All the 'Halloween' Movies
The Boogeyman is real, thanks to John Carpenter's Halloween movies. Horror fans know Michael Myers all too well. They consume each film because they feel the terror from behind. It's not a pleasant feeling, but it makes the franchise binge-worthy. Halloween 2021 is approaching quickly, so fans want to celebrate with their favorite films.
To do this right, viewers should watch all the Halloween movies in order. So where can they stream each flick?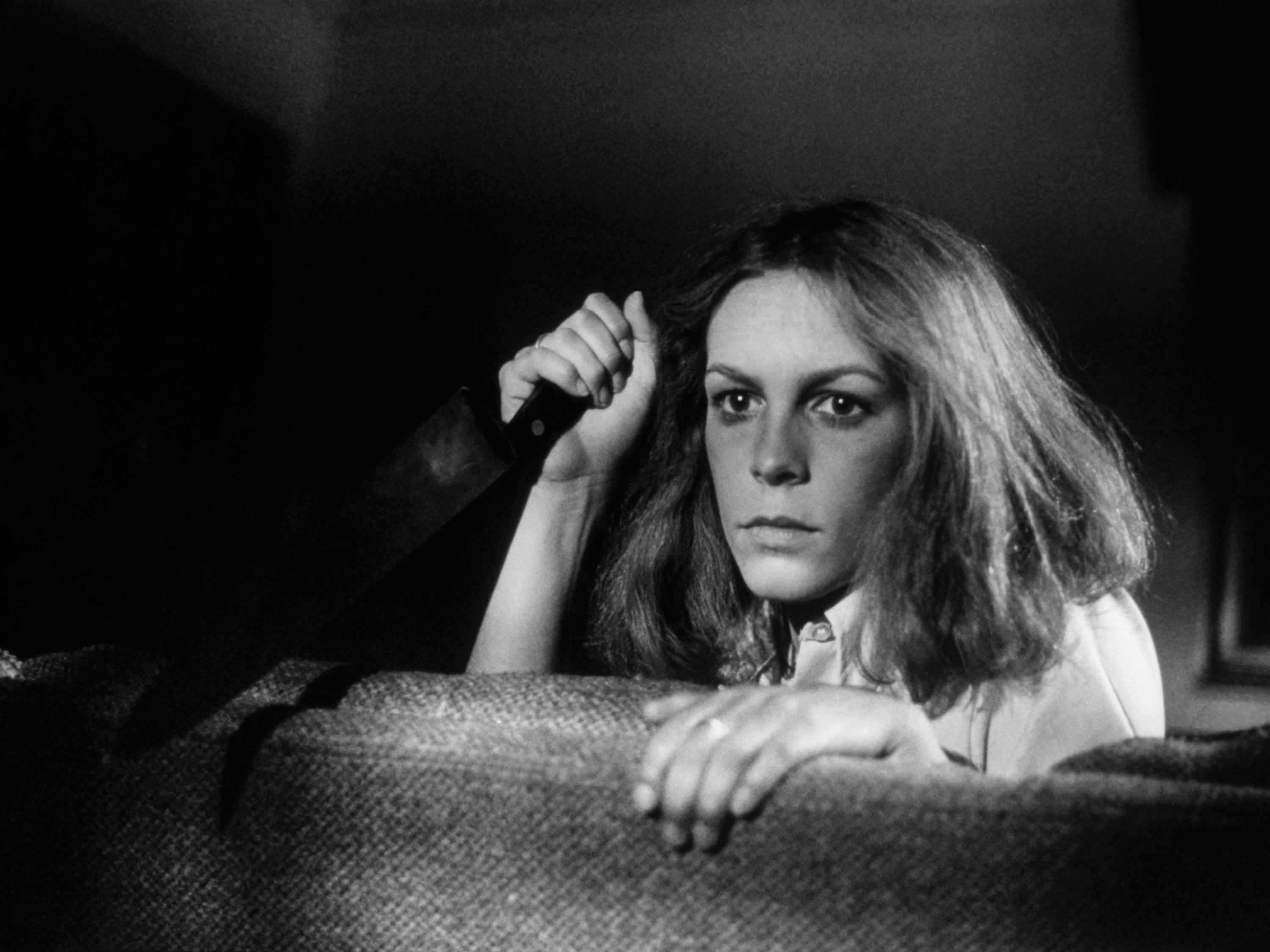 How many 'Halloween' horror movies are there?
John Carpenter's 1978 Halloween started the madness. Michael Myers is pure evil, according to the character Dr. Loomis. As Michael stalks the streets of Haddonfield on Halloween night, he slashes anybody who gets in his way. The franchise's sole survivor is Laure Strode (Jamie Lee Curtis). 1981's Halloween II follows Laurie and Loomis in the hospital immediately after Michael's killing spree.
When Halloween III: Season of the Witch premiered, horror fans were confused—where was Michael? He does not appear in this film, but returns for Halloween 4, conveniently called The Return of Michael Myers. Halloween 5 and 6 also focus on Michael's violence.
By Halloween H20: 20 Years Later, fans got a fresh take on the new Laurie Strode. She faked her death and became the headmaster of a private boarding school. Michael is back and she must face him. After she decapitates him in the end, Michael appears gone forever. But Laurie and Michael returned for Halloween: Resurrection.
Rob Zombie's Halloween movies debuted in 2007 and 2009. But the modern 2018-2023 trilogy rejects all of the films after 1981. The 2018 film is simply titled Halloween. 2021's film is Halloween Kills, and fans think Halloween Ends will be the franchise's conclusion. John Carpenter contributed to the modern movie music.
In total, there will be 13 Halloween movies by 2023.
Where can each 'Halloween' be streamed?
There are so many films in the franchise. So fans want to watch the Halloween movies in order. But most are not available to stream for free. There are rent and purchase options.
Fans can rent the original Halloween movie on-demand or stream it for free on Shudder and AMC+. Halloween II has several rental options through Amazon, Apple TV, Google Play, and YouTube and streams on Cinemax Go and DirecTV.
Since Halloween III doesn't include the masked killer, many fans don't typically watch it. For those who want to, they can find it on Cinemax Go and DirecTV.
Viewers can rent Halloween 4 and 5 on Apple TV and Vudu or stream them for free on Shudder.
Halloween H20, however, is a little more difficult to find. Sling TV subscribers can stream it. Others can rent it on Amazon Prime. Resurrection is another rental rather than a free streamer. It's the same deal for Zombie's two Halloween movies; Viewers can rent them for a small fee.
Some might assume they can stream the 2018 Halloween movie on HBO Max. But fans can only watch it as a rental. Universal Pictures hasn't moved the film to a streaming service.
The 2021 'Halloween Kills' movie received mixed reviews
Horror enthusiasts can't wait until the new 2021 Halloween movie. Universal Pictures promoted the film with a brand-new element—Haddonfield residents will now fight back. They've had enough of Michael's wrath.
Fans are curious if the townspeople can find a way to win. However, everyone is aware of 2023's Halloween Ends. So the majority of viewers don't expect Michael's death. Instead, they anticipate a new kind of fight. The movie chants its rebellious theme, "Evil Dies Tonight."
Once the film debuted at the Venice Film Festival, some critics slammed the movie. A few mocked the flick for its hefty amount of gore. Others deemed the sequel messy and unstructured.
But the reviews didn't scare away horror fans. They will be the judges. Halloween Kills will stream on Peacock and debut in theaters on Oct. 15, 2021.