Where to Watch 'The Night House'
There's nothing like a good old-fashioned summer horror flick. Searchlight Pictures' The Night House is coming to theaters on Aug. 20, 2021. Rebecca Hall stars in the lead role alongside Sarah Goldberg, Stacy Martin, Evan Jonigkeit, and Vondie Curtis-Hall. After its 2020 Sundance Film Festival premiere, Searchlight acquired the film; it was scheduled for July 16, 2021, then was pushed back one month.
Horror fans are jumping out of their seats in excitement for the film. But most are wondering if they can stream The Night House at home.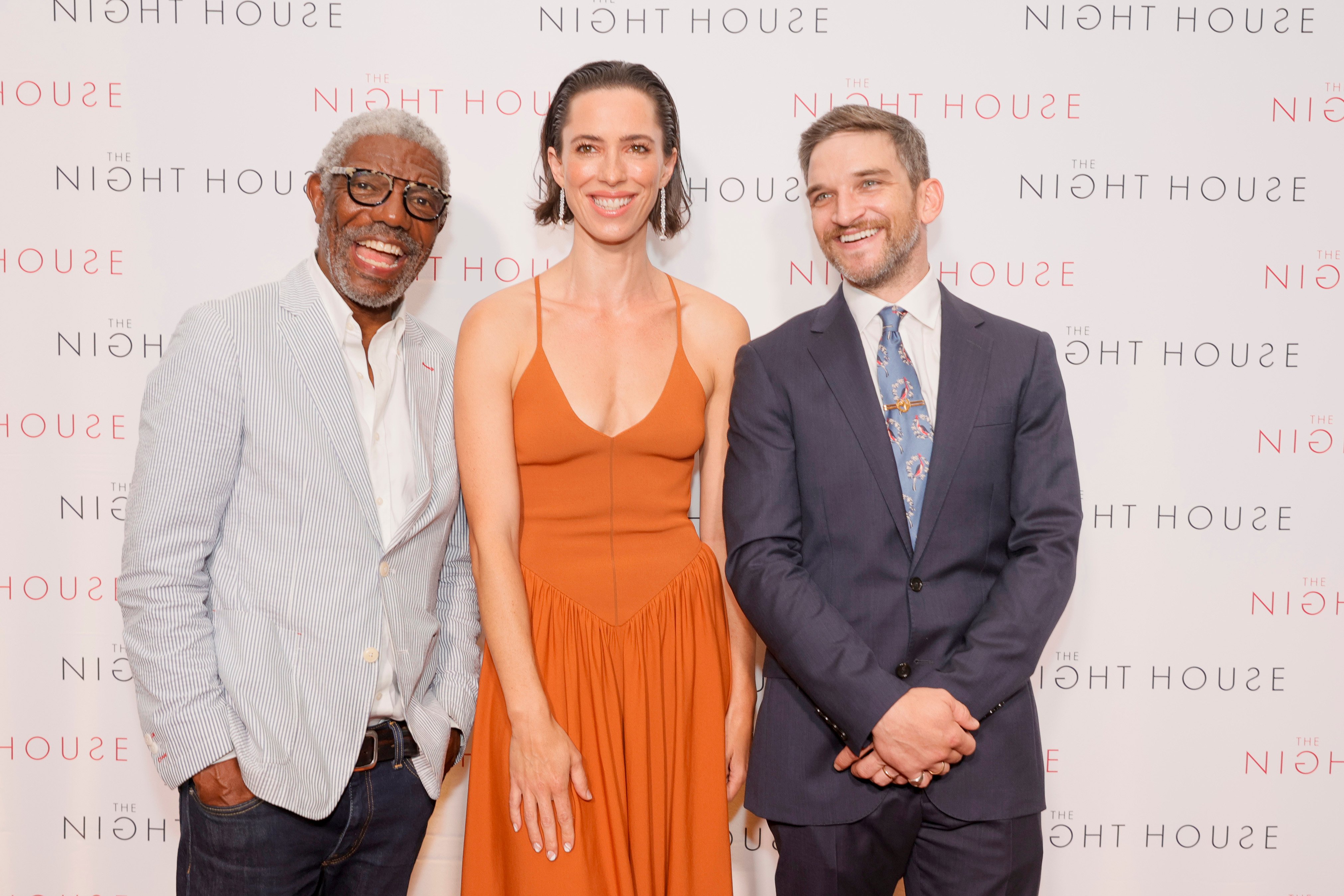 What is 'The Night House' about?
Beth (Hall) lives in a picturesque lakeside house that her husband built. She experienced indescribable pain when he unexpectedly died. As Beth confides in her friends and watches her old wedding videos, she feels a presence in her home.
Visions of an apparition haunt her. Beth wonders if this is her husband, but the daytime brightness washes away the night's terrors, and she is uncertain.
Some horror fans may think they've seen this story before, but Hall asserts this film is different. In an interview with Variety, the Christine actor shared the movie's new twist. The jump scare-filled thriller exemplifies a new role for female characters.
"The horror genre is reclaiming some history of females just being objects that scream," Hall said. "Now there's a reclaiming of that to turn it into something more constructive and potent."
Jonigkeit compared his co-star with other female horror icons. "Even as far back as Misery with Kathy Bates, I think there are so many really strong female characters that are getting in the forefront," the actor commented. "This genre has created a bunch of opportunities for amazing performances, and Rebecca's is definitely up there with the top of them."
Can viewers stream it?
Numerous horror enthusiasts have scoured the internet, asking if and where they could stream The Night House. However, it looks like the film only has a theatrical release. For now, eager moviegoers can run to the theaters.
However, streaming options aren't off the table. Since this is a Searchlight Pictures production, the Walt Disney Company may be the deciding factor. Formerly known as Fox Searchlight Pictures, Disney acquired the asset of 20th Century Studios.
The deal ensures streaming options for Disney's studios. The former CEO of Disney, Bob Iger, talked about Searchlight and Hulu in 2019. According to IndieWire, Iger said he would request Searchlight to produce content for Hulu. However, Fox reportedly had a deal with HBO, meaning Searchlight's movies wouldn't be available on Hulu until 2022.
Critics praised the movie's sound
Critics approve of the film's composition. The movie's co-writer Ben Collins and music composer Ben Lovett responded to positive critical reviews in the same interview with Variety.
"[IndieWire critic] David Erlich called it the loudest horror movie ever made," Collins recalled. "I don't agree with him necessarily–I would like it to be true just because it's a nice thing to say…There's an interview with David Lynch when I was in college where he said something about how movies should be as loud as rock concerts. I like noise and metal. For me, loud, abrasive sounds are not necessarily unpleasant. They're still surprising when you're not expecting them, but I find that stuff very desirable."
Next, Lovett explained his approach to the score. "Musically, making those moments tends to fall into my lap in the sound department and to make sure to effectively put your heart rate up," he said. "I think from what people are saying, we do that pretty effectively in a few moments."
Related: How to Watch the New M. night Shyamalan Movie 'Old'