Where Were Prince William and Prince Harry When Princess Diana Died?
Princess Diana died following a car crash in Paris more than two decades ago. But today there are still questions about the royal family's response to her death and where her children, Prince William and Prince Harry, were when they found out their mother passed away.
Here's where the princes were when they found out what happened and why the royal family faced tons of criticism in the days following Princess Diana's death.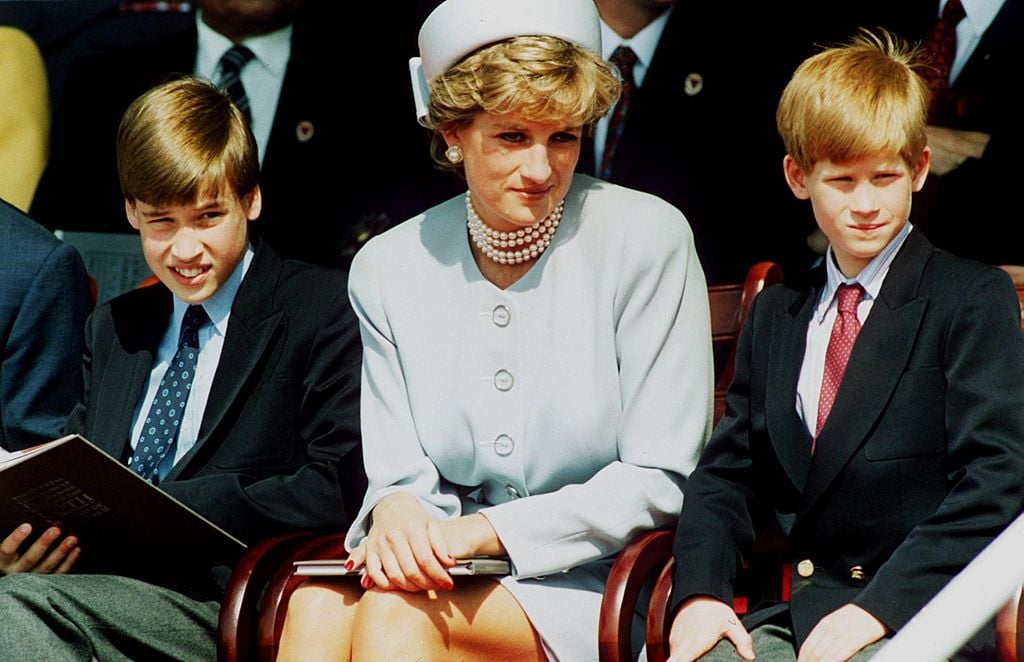 When the royal family was notified about Diana's death
After leaving the Ritz Hotel in Paris around midnight on Aug. 31, 1997, Princess Diana was involved in a terrible car crash that took her life and the lives of two others.
While her boyfriend, Dodi Fayed, and driver, Henri Paul, were pronounced dead at the scene where their car crashed into a pillar inside the Pont de l'Alma tunnel, Diana was badly injured but still alive. She was transported to the La Pitie Salpetriere Hospital. Doctors worked for hours trying to save her life but the princess was pronounced dead hours later.
Reader's Digest reported that Britain's ambassador to France, Michael Jay, was awoken in the middle of the night and told about crash. Jay immediately phoned Queen Elizabeth II's private secretary, Robin Janvrin, who informed Her Majesty of the accident.
Where William and Harry were when they were told Diana died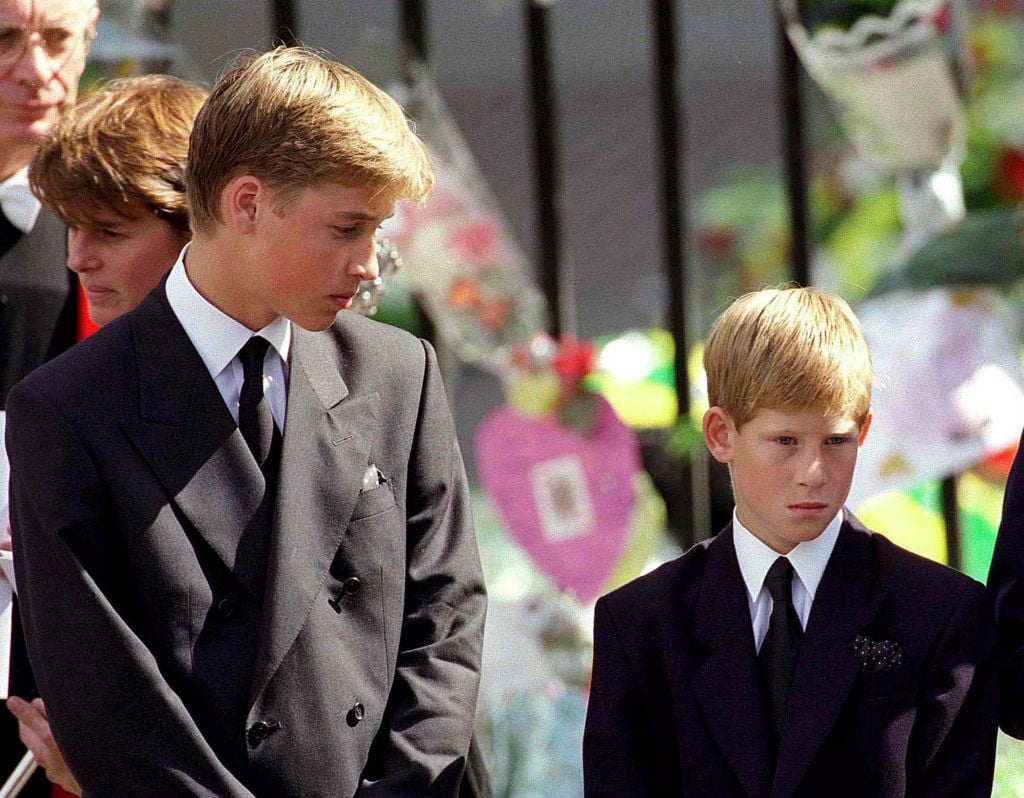 The princes, who were 15 and 12 at the time of Diana's death, were not in England when they learned that their mother had passed away. William and Harry were actually on summer vacation at the royal family's Balmoral estate in Scotland.
Pop Sugar noted that since the queen had heard about Diana's passing after the boys went to bed for the evening, she decided it was best not to wake them. She also instructed her staff to remove all TVs and radios from the castle so that the princes would not have to hear and see everything that was being reported about their mom and her death.
However, Her Majesty was heavily criticized and viewed as cold when she was photographed at church with William and Harry the next morning after they found out about what happened.
Prince William later offered an explanation about his grandmom's business-as-usual behavior saying, "She felt very torn between being the grandmother to William and Harry, and her queen role. And I think she–everyone–was surprised and taken aback by the scale of what happened and the nature of how quickly it all happened."
When the family returned to England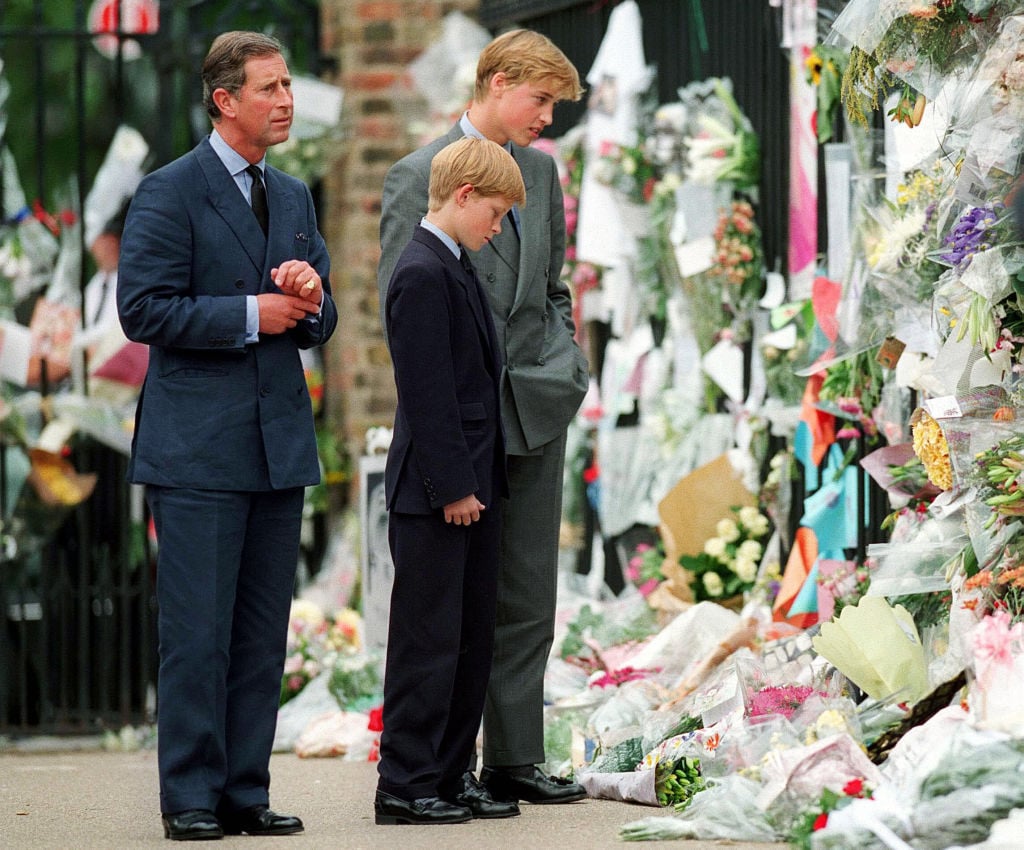 Members of the British public were angry that the royals had not returned to England, where the princess' body had been brought back to, right after the news of her death broke. However, the family thought it was best to remain in the Scottish Highlands so William and Harry could grieve privately.
When they returned to London on Sept. 5, the queen spoke to the nation in a live broadcast in which she paid tribute to her former daughter-in-law and addressed staying in Scotland with Diana's sons.
"This week at Balmoral, we have all been trying to help William and Harry come to terms with the devastating loss that they and the rest of us have suffered," she explained.
In her speech, the queen also said she "admired and respected" the woman who will forever be known as the People's Princess.
Read more: Why Prince William Said Princess Diana Would Be A 'Nightmare Grandmother' To His Kids