'Paranormal Activity 7': Where and When to Watch the New Horror Movie
Another Paranormal Activity is in our midst! The found-footage horror franchise will introduce the untitled Paranormal Activity 7 in 2021.
Fans want to know when they can see the next installment. But more importantly, they're also wondering where they can watch it. Production companies are rolling the dice with their movie releases; some released their flicks in theaters, while some went down the streaming-service route.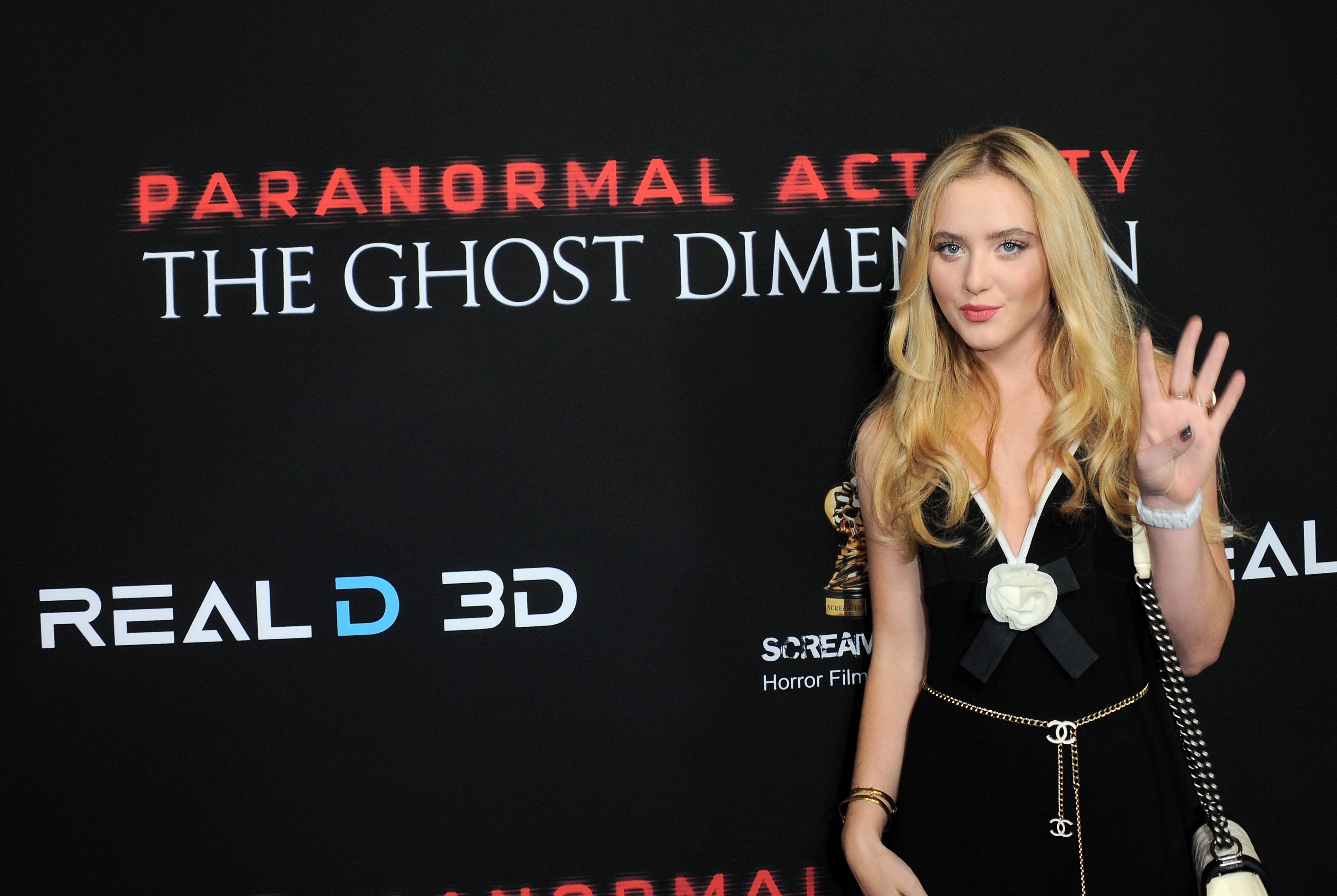 Details on 'Paranormal Activity 7'
Paranormal Activity 7's predecessor, The Ghost Dimension, was the only one out of the other films without a found-footage nature. However, it maintained the handheld recording experience for audiences.
It focuses on a family who uncovers tapes of the original characters Kristi and Katie. The family finds a unique recording device that reveals unseen supernatural happenings.
The seventh film will return to its found-footage roots, and Blumhouse Productions announced the plot would embark on a fresh course.
Director William Eubank has not released much information for the new film, including plot details and official cast information. So horror fans wonder if Blumhouse completed filming.
According to Collider, Jason Blum confirmed he finished the production and commented on its new twist.
"Paramount wanted to continue Paranormal Activity," Blum explained. "I probably would have left it alone. So they wanted to continue it, but I thought if they were gonna continue it, you gotta—it was tired. There was no way to continue the road that we'd been down. So I really encouraged all the creative people involved to think of something new. A lot of people who are going to see the new Paranormal Activity were three years old when the first Paranormal Activity came out, so they don't even know those older movies. I thought if you were going to re-do it, you better really re-do it, not try and expand what we did all those years ago."
Where and when will 'Paranormal Activity 7' stream?
Paranormal Activity 7 was initially set for a March 4, 2022, theatrical release. Amid pandemic concerns, Paramount Pictures announced it would send the film straight to Paramount+.
Although this isn't the first time a direct-to-streaming release has happened, Paranormal Activity 7 opens up the door to uncertainty. Production companies and moviegoers are unsure of the future of the theatrical experience. Many studios gave their films hybrid releases throughout 2021. Disney released Cruella and Black Widow in theaters and on Disney+.
Per MovieWeb, ViacomCBS announced the new film would coincide with the release of a behind-the-scenes documentary. Both will be released "in time for Halloween." However, ViacomCBS did not specify an exact date.
Other horror movies on Paramount+ in 2021
Paramount+ doesn't just hold the key to Paranormal Activity 7. The streaming platform is also home to multiple new releases. Some arrived in theaters first and appeared on the service between 30 and 45 days later.
A Quiet Place Part II debuted in theaters on May 28, 2021, and streamed on the platform in the summer. Now, A Quiet Place and its sequel are streaming on Paramount+.
According to Slash Film, a new Pet Sematary will accompany Paranormal Activity 7. The new horror is a prequel origin story to the 2019 Stephen King adaptation.
Paranormal Activity 7 will premiere along with other fan-favorites in the fall of 2021, such as Halloween Kills.