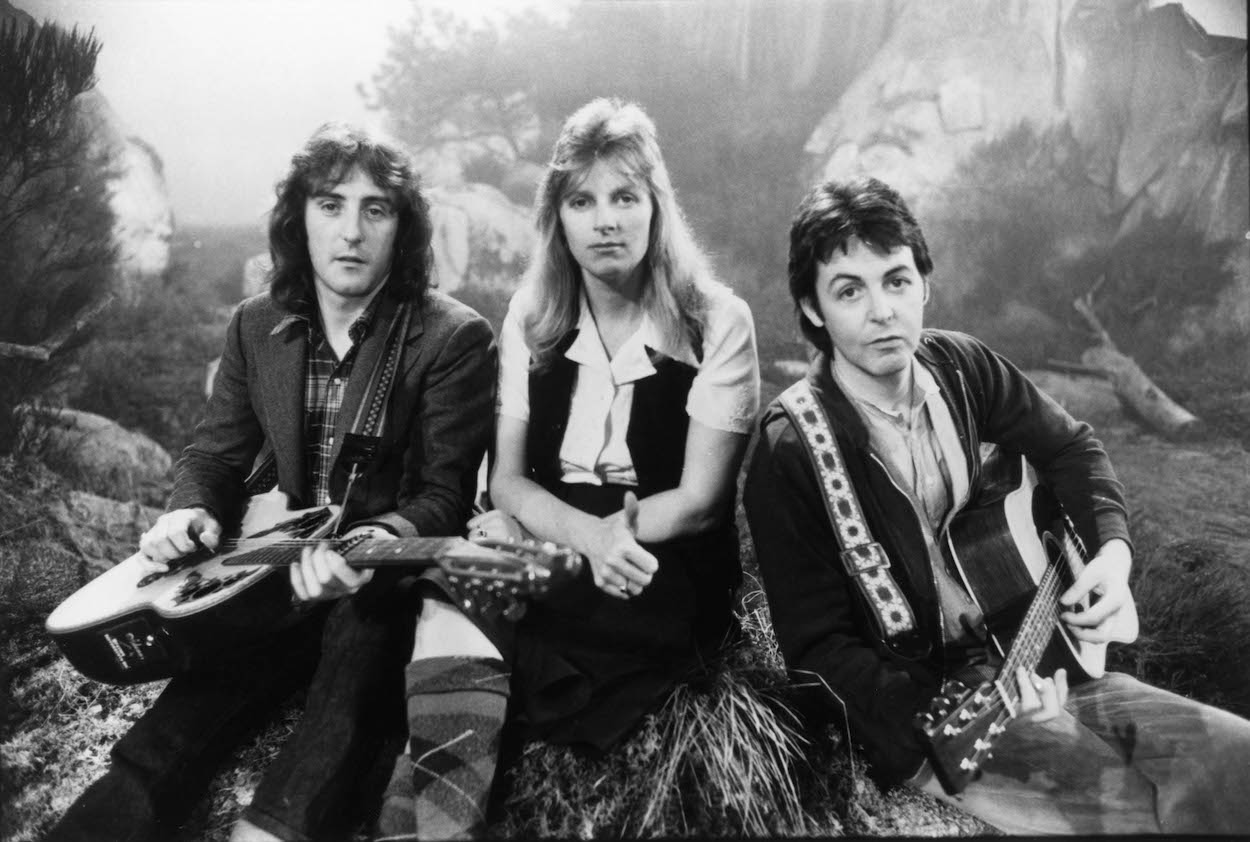 Where Is Former Wings Musician Denny Laine Now?
Denny Laine is still making music decades after Wings, his band with friend Paul McCartney, split up.
Paul McCartney proved his songwriting prowess with The Beatles. He was embarrassed to ask John Lennon to collaborate on "Come Together," but Macca had no trouble asking for help when he formed Wings. Denny Laine got the call and jumped at the chance to work with Paul. Decades after Wings split up, Laine is still making music and touring to support it.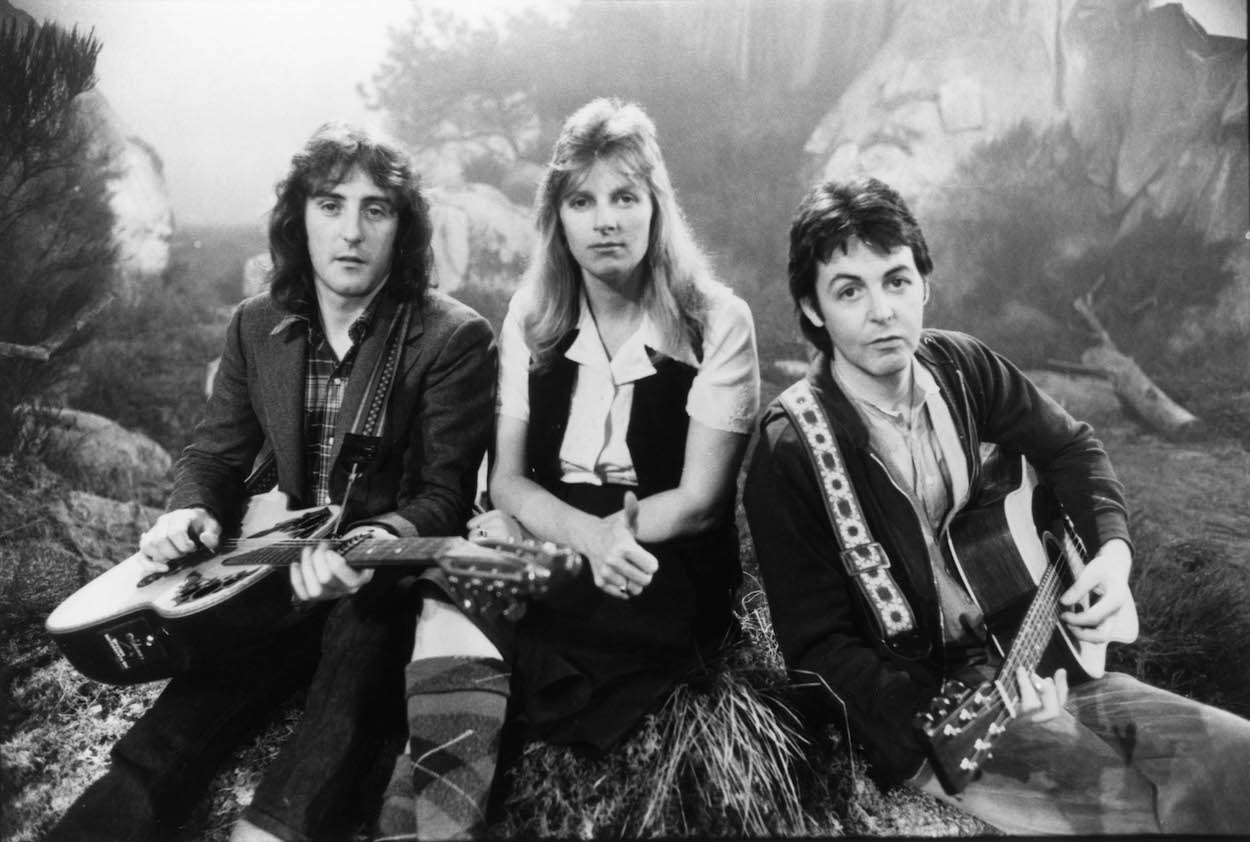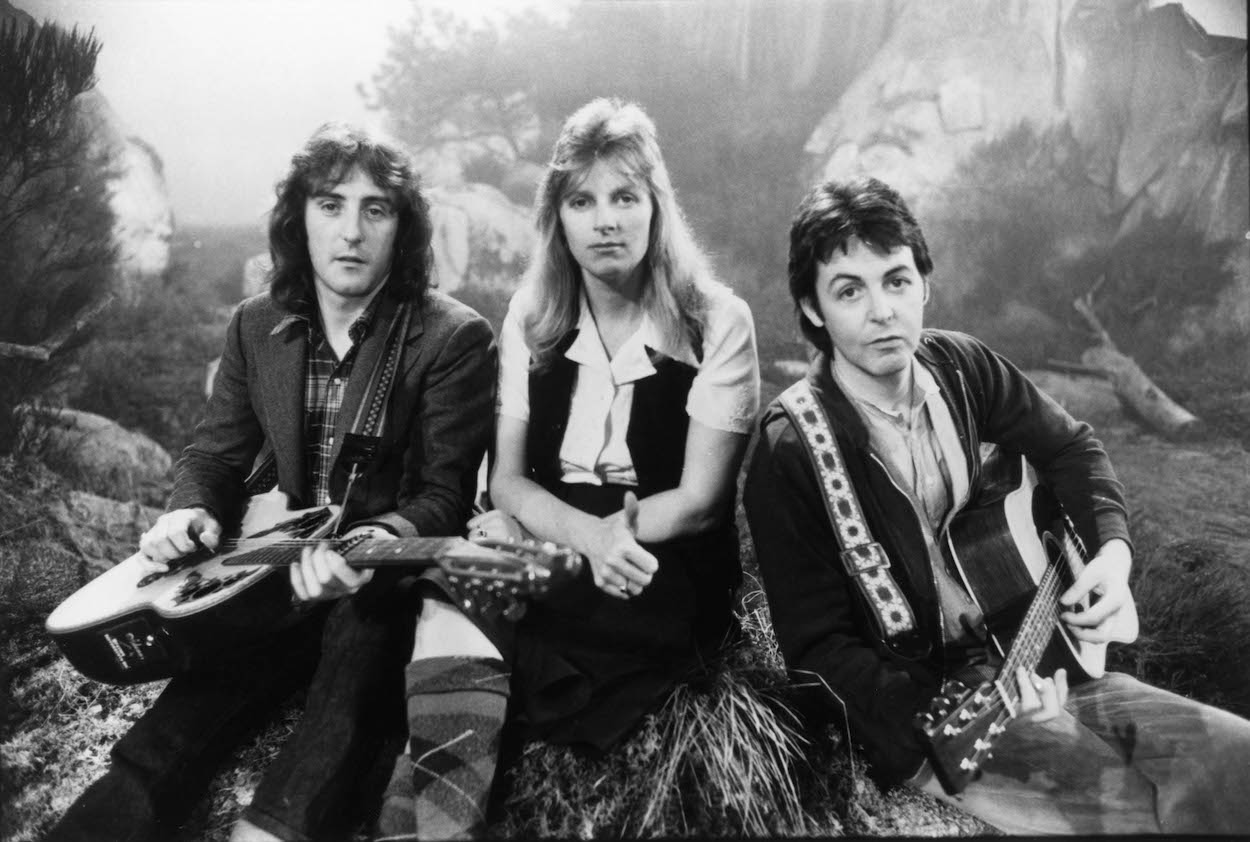 Paul McCartney asked Denny Laine to be a founding member of Wings
Denny Laine (born Brian Frederick Hines) started playing music and formed his first band when he was still in school. The guitarist didn't need long to make an impact on the pop music landscape.
Laine sang "Go Now," the Moody Blues' first notable hit. He co-wrote several of the band's early songs, including "From the Bottom of My Heart," but he left the band before they achieved their greatest success. Laine later played in Ginger Baker's Air Force.
Laine's friendship with Macca led to a spot in Wings. Paul created the band's name during a traumatic life event, and then he had to assemble the group. He interrupted Laine's work on a solo album when he invited him to join Wings, but that was a minor issue. Laine eagerly hooked up with Paul's new group in 1971 and remained with it until it disbanded in 1981.
What is Laine doing now?
Laine found a new level of fame playing with Paul in Wings, but he didn't wither when the spotlight stopped shining on the band. 
He released a trio of solo albums during his time with Wings, and he continued working on his own records when Wings broke up. A slew of Laine solo albums hit record stores in the 1980s and 1990s.
Laine's output hasn't slowed down much over the years. As Guitar World reports, the guitarist wrapped up work on a solo album ahead of an early 2023 acoustic tour. He plans to play songs from throughout his career on the tour.
"I can't live without live work," Laine told Guitar World. "There's no substitute for playing live and getting the feeling of connecting with an audience."
The guitarist co-wrote several Wings songs with Paul
Laine played in Paul's band, but he was hardly a role player in Wings. Paul had to change his songwriting process with Wings, and his friend helped. 
Paul primarily played bass in Wings, and he gave Laine free rein on his guitar parts. Macca often specifically dictated how his Beatles bandmates should play his songs. He ceded control to Laine in Wings.
"You have to remember – he and I grew up with the same musical tastes," Laine told Guitar World. "We listened to all the same bits, so we have a very similar style."
Laine and Macca co-wrote several songs together, including "London Town," which lasted eight weeks on the Billboard charts in 1978. Many of Laine's other Wings songs — "Don't Let It Bring You Down," "Children Children," "Morse Moose and the Grey Goose," and "Deliver Your Children" — appeared on 1978's London Town album.
After finding international fame alongside his friend Paul McCartney in Wings, Denny Laine is still writing music and touring behind it more than 40 years after the band broke up.
For more on the entertainment world and exclusive interviews, subscribe to Showbiz Cheat Sheet's YouTube channel.