Where Would the Kardashians Be Today If the O.J. Simpson Trial Never Happened?
It's been 25 years since the nation was left shocked and fascinated over the infamous O.J. Simpson trial that completely changed the media landscape.
Millions of people tuned in to watch Simpson fight for his innocence after being accused of killing his ex-wife Nicole Brown Simpson and her friend, Ronald Goldman.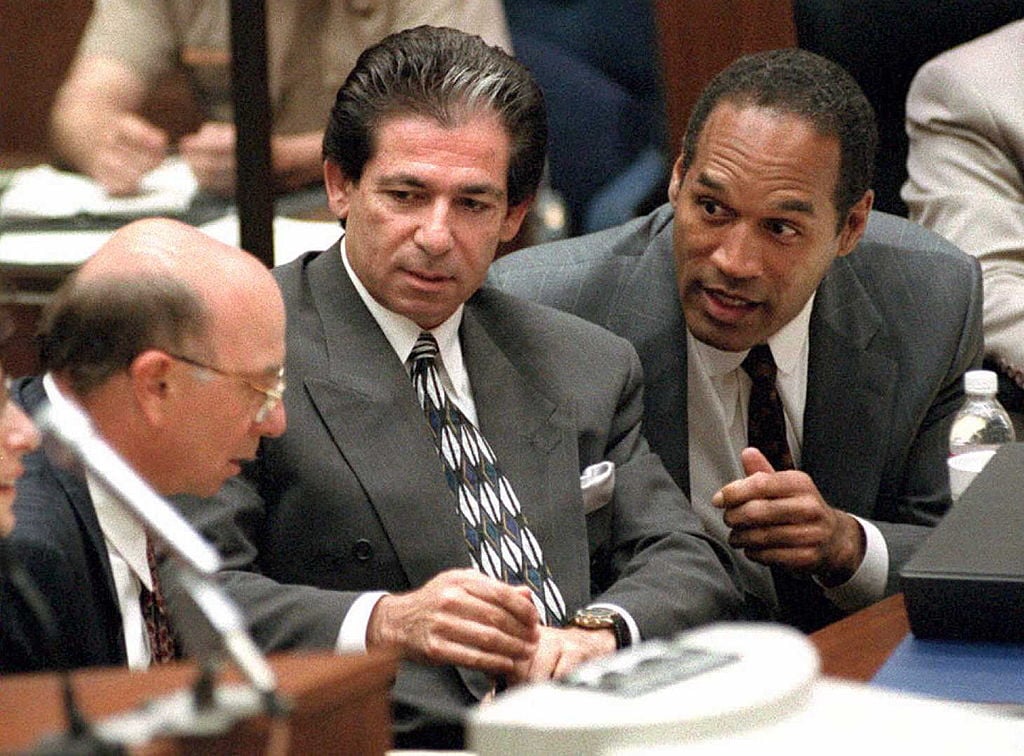 This trial quickly became a pop culture phenomenon and created some of the most notable celebrities out of those involved, especially the Kardashians.
Simpson's trial brought nationwide exposure to Robert Kardashian and his family but would this iconic bunch be as famous as they are today if the murder case never happened?
Just like Simpson, the case made Kardashian into an overnight celebrity
In 1994, people across the nation were introduced to the O.J. Simpson murder case and little did they know, this trial was about to become one of the biggest publicized events ever to be broadcast on primetime television.
Following the murder of his ex-wife and her friend, Simpson found himself as the main person of interest for the crime and quickly went to trial.
After being arrested, Simpson hired a team of defense lawyers who received nationwide recognition for their involvement in the case.
One of the "Dream Team" legal counsels who soon became a household name was Robert Kardashian.
Simpson and Kardashian first met in the early 1970s and quickly became close friends.
Once the former NFL star was charged in the murder of his ex-wife, Kardashian reactivated his license to practice law in order to aid in his friend's defense as a volunteer assistant.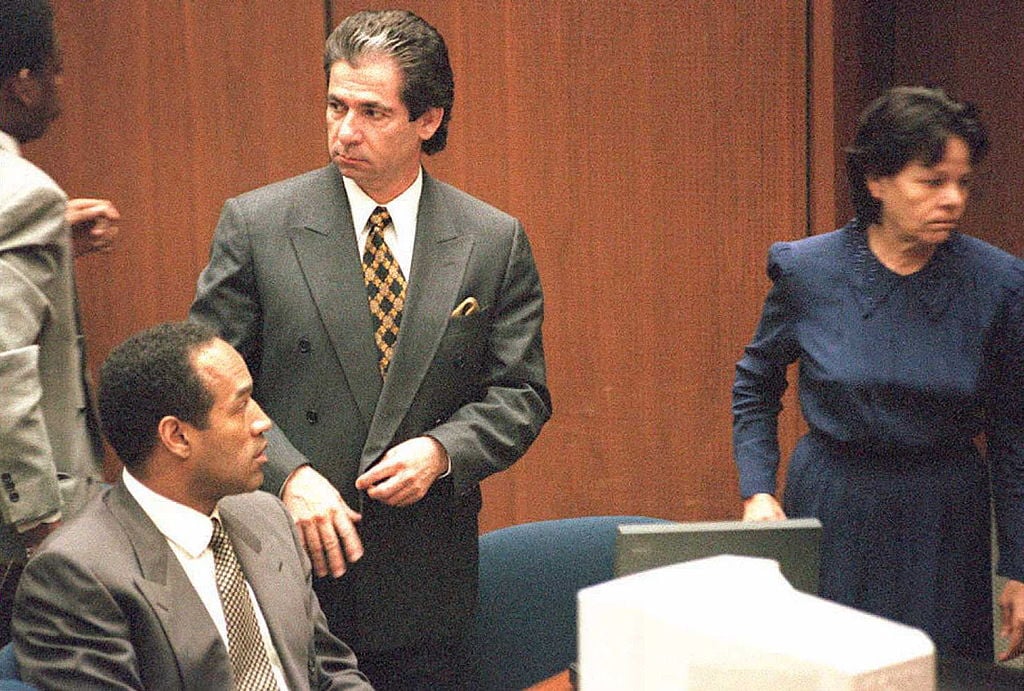 Since the trial was highly publicized, Kardashian became pretty well-known in the entertainment industry.
Just like his friend, America started to look the criminal defense lawyer as a new kind of celebrity— a reality star.
Soon, the Kardashian name was known by everyone and many of us can agree that this trial was what kicked off this famous family's rise to fame in the following years.
Would Kardashian still be a famous lawyer had the case not happened?
Despite receiving nationwide recognition for his involvement in Simpson's case, we can easily assume that Kardashian would not have been as well known if the trial never happened.
Although he still would have been wealthy, Kardashian probably wouldn't have reactivated his license to practice law and just continued to focus on his career in business.
Seeing as though Kardashian developed the idea to play music between movies in theaters, he soon started a company called Movie Tunes which he served as President and CEO.
Kardashian then began investing in other companies and quickly became a notable businessman.
We can easily guess that the Kardashians would have just been another wealthy family, with the clan's patriarch continuing his career in business.
Kris Jenner would have never became a celebrity
Although the Simpson trial gave Kardashian a ton of media expose, it actually did the same for Kris Jenner.
Before she was known as the "momager" and the brains behind the entire Kardashian empire, Jenner played a very active part in the trial and become famous because of it.
Due to Jenner being close friends with Brown Simpson before her death, she was one of the main people who sat in the courtroom and watched as the trial evolved.
With Jenner having been connected to the Simpson case, she soon became a pseudo celebrity herself along with other friends and families of the victims involved.
In a way, Jenner became famous by association seeing as though her name was brought up a few times during media coverage for the trial.
With so many people having gotten familiar with the Kardashian-Jenner name, the "momager" pitched her idea of Keeping Up with the Kardashians a few years after the trial ended, which is the most watched reality series in the world.
Had it not been for the trial, we can easily assume that Jenner's pitch would have not succeeded and she just would have been another Hollywood housewife and mother.
The Kardashians' lives changed forever because of the trial
Had the trial never happened, the Kardashian-Jenners definitely wouldn't have become reality television's first family.
While this famous bunch would still be very well-off, we have a hunch that they wouldn't be as well-known in the industry.
KUWTK was what helped this family reached ultimate fame and without the trial, we're not sure if the show would have even gotten picked up.
Although Kardashian and Jenner probably would have been in the spotlight every now and again, their kids would most likely not have been as well known as they are today.
Sure, they probably would have still been friends with some of the biggest Hollywood socialites and found their own way to fame, but this trial really did kickstart this family's rise to fame.