Where You've Seen the Cast of 'The Rookie'
Get to know the cast of ABC's cop drama, The Rookie, which premiered in 2018. Chances are, you've seen them before in other TV shows or movies.

Nathan Fillion

Nathan Fillion stars in The Rookie as John Nolan, a forty-something-year-old man who attempts to make it as a police officer in Los Angeles after he witnesses a robbery.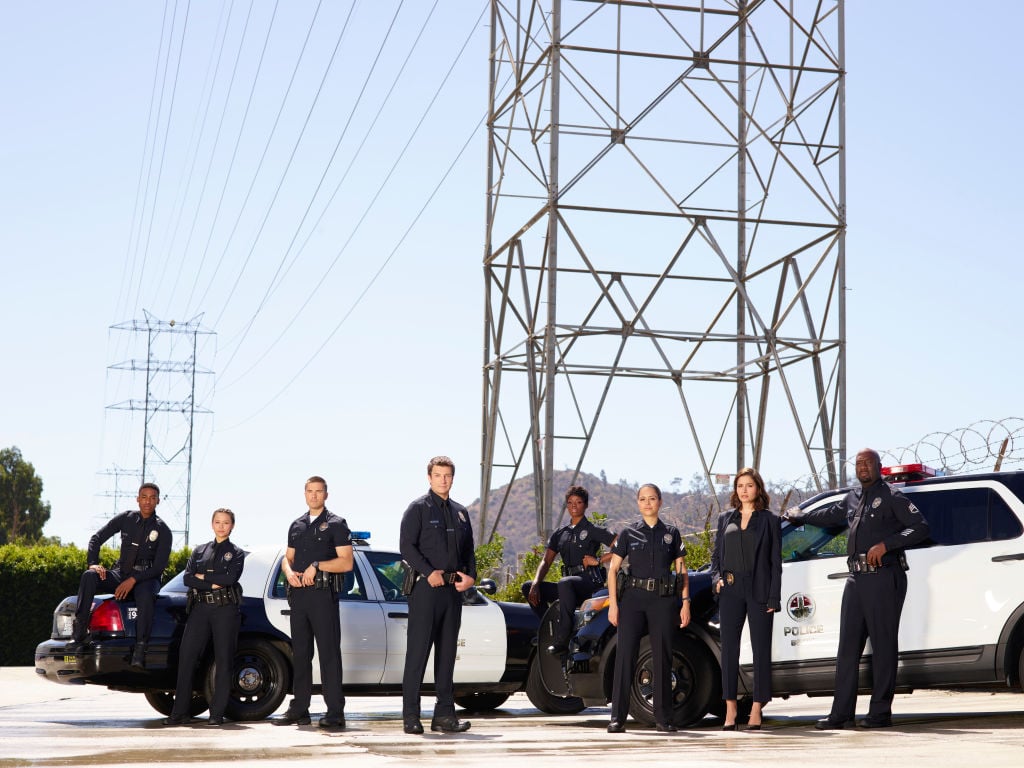 He is most known for his role as Richard Castle on the ABC show, Castle, where he played a crime novelist who shadowed officers in the New York Police Department. Another one of Fillion's most recognizable roles was in Fox's cult show, Firefly. Fillion also had a recurring role on Buffy the Vampire Slayer and has performed in musicals, according to ABC.

Alyssa Diaz

Alyssa Diaz plays Officer Angela Lopez in The Rookie. She trains the rookie officer, Jackson West.

Diaz may look familiar to you if you've ever watched the TV shows Ray Donovan, Narcos: Mexico, Zoo, The Nine Lives of Chloe King, or Army Wives. She's also had roles on the big screen including Red Dawn and Shark Night.

Richard T. Jones

Richard T. Jones plays command officer Wade Grey on The Rookie. Grey is tough on all the officers and especially Nolan who he constantly challenges.

Jones' film and TV credits are lengthy. Some of his roles include being cast in Tyler Perry movies, Vantage Point, Godzilla, Judging Amy, Hawaii Five-O, Nikita, The Santa Clarita Diet, Criminal Minds, and The Wood.

Titus Makin

Titus Makin starred on the Fox hit series, Glee, as one of the original Warblers. Makin went on tour as part of Glee Live! In Concert, where he traveled around the world. He starred in the CW show, Star-Crossed, and the NBC made-for-TV movie, Game of Your Life. He also had recurring roles on Pretty Little Liars and The Path.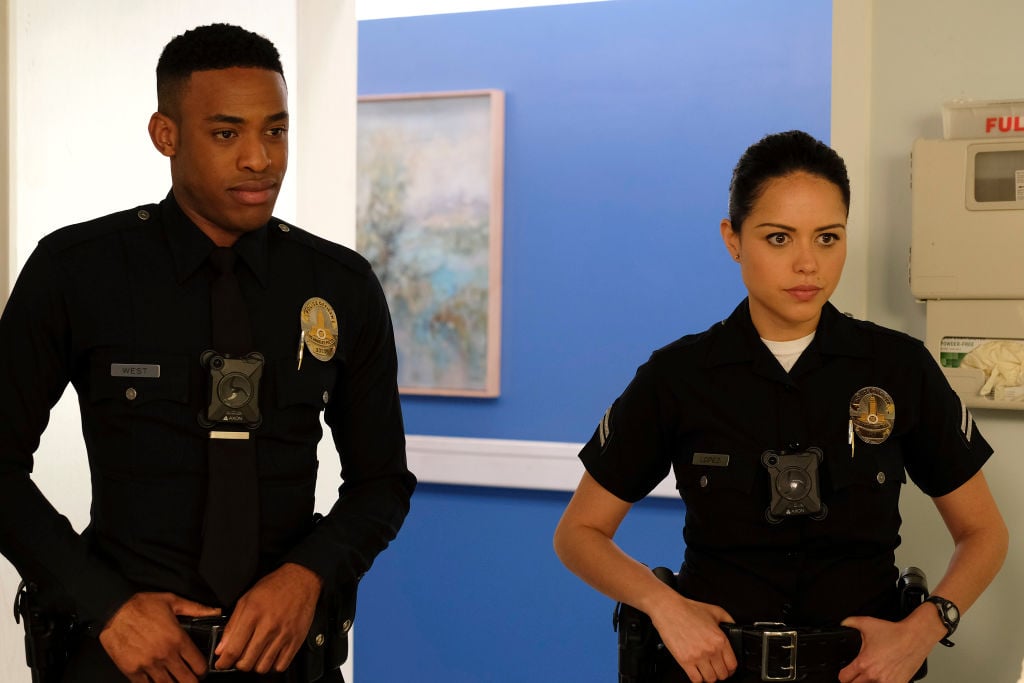 Makin met Fillion previously when he guest starred on an episode of Castle.

Here's hoping Makin and Fillion perform a song on The Rookie. Because cops sing all the time while they're on duty.
Mercedes Mason

Before playing Zoe Anderson, the head of the LAPD, on The Rookie, Mercedes Mason found success on AMC's companion piece to The Walking Dead, Fear the Walking Dead.
She also starred in Red Sands with Shane West and JK Simmons. And in 2011 she was nominated by the U.K. International Filmmaker Festival for Best Supporting Actress in the film Three Veils.

Mason's also been in Entourage, The Closer, 666 Park Avenue, Chuck, Traffic Light, and The Finder. She and Fillion worked together on an episode of Fillion's show, Castle, according to IMDB.

Melissa O'Neil

Melissa O'Neil won Canadian Idol at the age of 16 making her the youngest and first female winner of the show. She went on to become a platinum-selling recording artist and made the transition from music to theater to television starring in the SyFy series, Dark Matter.

On The Rookie, O'Neil plays rookie officer Lucy Chen, who gets in trouble by constantly second-guessing herself. She and Nolan — a little spoiler alert! — have chemistry together.

We stand corrected. We hope O'Neil, Makin, and Fillion band together, at least for a scene, to showcase their voices.

Afton Williamson

Afton Williamson is another one of the cast members who are familiar with theater. She first appeared on Broadway in David Mamet's Race. Look for her in the films, Man on a Ledge and Pariah.

She's also had significant TV roles such as HBO's The Night Of, Showtime's Homeland, NBC's Shades of Blue, Cinemax's Banshee, and VH1's The Breaks.

Williamson plays officer Talia Bishop on The Rookie. She is Nolan's training officer and doesn't give away too much about her personal life. She's also extremely ambitious and plans on being promoted to detective.

Eric Winter

Eric Winter started out as a model booking jobs for Tommy Hilfiger and more. He appeared in Britney Spears' ad campaign for her perfume, Curious.
Winter transitioned to acting and landed a spot on Days of Our Lives. More recently, he's appeared in Secrets & Lies, Rosewood, The Good Doctor, The Mentalist, Moonlight, The Ugly Truth and Harold & Kumar: Escape from Guantanamo Bay.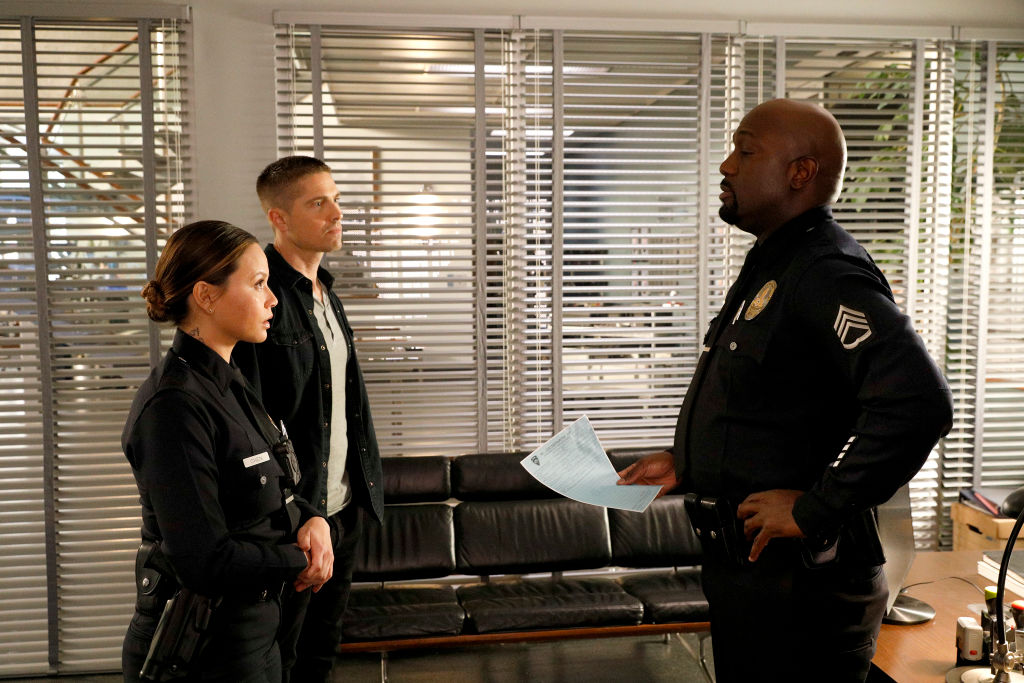 Winter plays officer Tim Bradford who trains officer Chen. Within the first few episodes of the series, the audience learns more about Bradford's past and why he doesn't say much about his personal life.
Watch The Rookie on ABC every Tuesday at 10 p.m. ET.