Which '90 Day Fiance' Couple Has Been Together the Longest?
The popular reality show 90 Day Fiancé highlights the challenges that come with long distance relationships and the struggle of moving to somewhere completely new. On the show, people from the United States are in relationships with others from different countries. The couples live in the U.S. together for 90 days before deciding whether or not they should get married (90 days is the limit for a k-1 visa holder, which is the visa that allows a fiancé to come to the U.S.). Some of the show's cast members don't stay in relationships for very long before things fizzle out, but for others, it works in the end. But which 90 Day Fiancé couple has been together the longest? Here are some of the show's longest-running couples.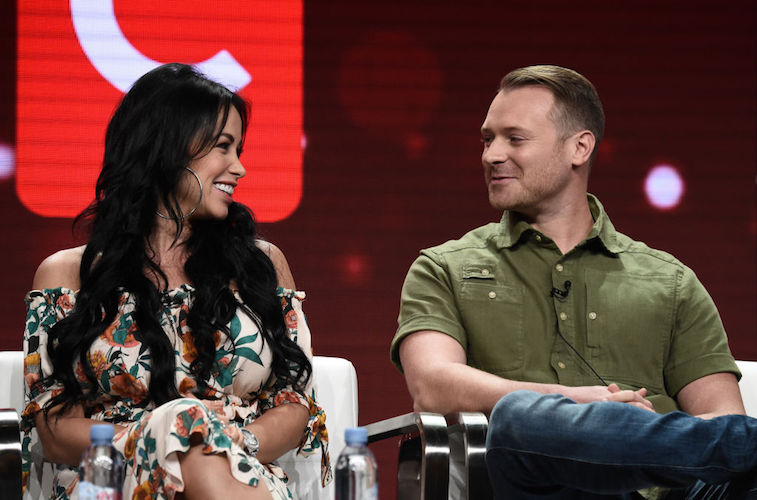 Mike and Aziza Eloshway have been together since 2014
This couple was featured on the show's first season. The two initially met in a language program, and they didn't hit it off right away. However, Mike was there for Aziza when her U.S. visa application was denied, and the two eventually became more than friends. In summer 2014, Aziza moved to the U.S. to be with Mike, and the two were featured on the show. Today, they're still married and have one daughter.  
Danny and Amy Frishmuth were married in 2014
Another long-lasting couple are Danny and Amy Frishmuth, who first appeared on the show's second season. They met on a Bible study trip in Australia and instantly hit it off. Amy, who is originally from South Africa, moved to the U.S. to be with Danny, and the two were married in 2014. They welcomed a son in 2015 and a daughter in 2017.  
Russ and Paola Mayfield have been married since October 2013
Russ and Paola Mayfield were one of the show's first couples, and they've been married since 2013. Paola first moved to the U.S. from Colombia after she met Russ while he was traveling for work. The two have since seemed to have an all-around happy marriage, despite hitting a few speed bumps during their season. They welcomed a son together in January 2019.
Justin and Evelin Halas fell in love in August 2013
Justin and Evelin Halas fell in love quickly after they met at a 2013 rugby match. After spending the week together, they knew they needed more time with each other. Evelin then moved to the U.S. and changed the spelling of her name to Evelyn, and the two were featured on the second season of the show. They eventually wed and are still together, though they don't have any kids.
Louis and Aya Gattone started dating in 2012
This couple originally debuted on the show's first season. They first met online, and after debating where to live, Aya moved to the U.S. Louis already has two sons from a previous relationship, and he and Aya welcomed their first child together in 2018. The couple is still happily married and is one of the longest-running couples from the series.
Alan and Kirlyam Cox have known each other since she was only 12
Nobody has known each other longer than Alan and Kirlyam Cox, though when they first met, their relationship wasn't romantic. Kirlyam is from Brazil, and Alan was on a Mormon mission to the country when he met her; she was only 12 at the time. The two made it clear that there was nothing romantic when they met (Alan is eight years older), and that things didn't turn romantic until after Kirlyam was 18. Today, both are in their 20s, and they're happily married with a young son.
Check out The Cheat Sheet on Facebook!