Which Actors Have Appeared in Every Season of 'American Horror Story'
FX's American Horror Story has captivated and terrified viewers for a full decade. As compelling as the anthology's scripting and direction are, much of the show's praise is directed at its award-winning cast. The series would be nothing without them, which is probably why you see so many familiar faces in different roles each season.
How many of these actors have appeared in every season of the show so far, though? Let's look at the cast list and find out.
'American Horror Story' has ran for 10 seasons, with at least three more to come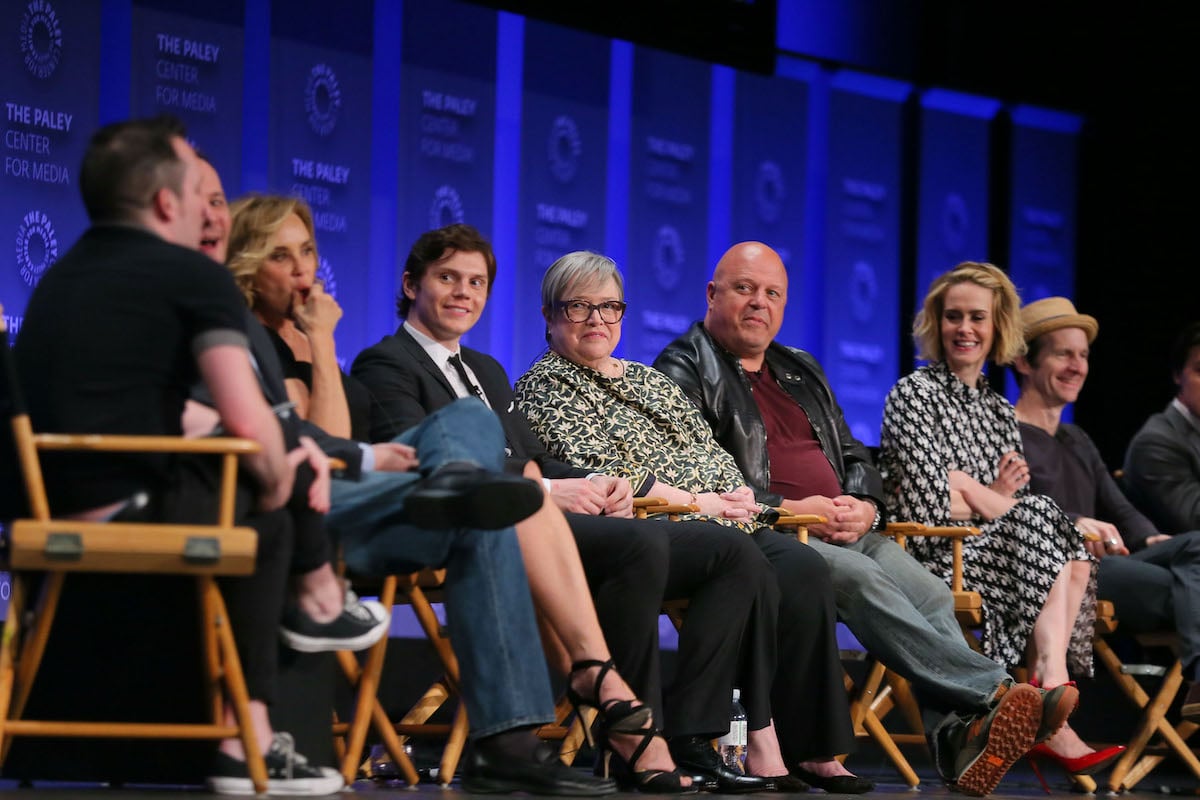 For 10 seasons and counting, American Horror Story creators Ryan Murphy and Brad Falchuk have crafted bone-chilling tales of ghosts, monsters, cults, witches, and other things that go bump in the night. In addition, many of the stories are loosely based on supposedly true events — part of the intriguing hook.
As an anthology, each season is meant to tell a different story with little to no relationship to the ones before or after. One season, in particular, does break this rule by following up on things from a few of the previous. But the rest of the show has largely adhered to this format. Rather than plot points, though, what does frequently carry over in the show is its cast.
Several 'American Horror Story' actors reappear many times in different seasons
Unlike most series, American Horror Story has a habit of reusing actors in different roles each season. This isn't meant to imply a relationship, however; they're all different characters. Essentially, some might have the same face, but they're not the same person every season.
While none of the actors have done a full sweep and shown up in every single season, two came pretty close. Both Evan Peters and Sarah Paulson have appeared in nine out of 10 seasons of American Horror Story. Both were conspicuously absent from the ninth, subtitled 1984. Lily Rabe also holds the distinction of being in nine seasons of the show, though she was absent from Season 7 (Cult) instead of 1984.
Taking the silver medal is Frances Conroy, who's been in every season except 1984 and Hotel (Season 5). Finally, third place goes to Denis O'Hare, who's been there since the start and only missed out on Asylum (Season 2), Cult, Apocalypse (Season 8), and 1984.
Some of these 'AHS' actors also make the list of being featured in the most episodes
In addition to simply appearing in multiple seasons, some of these actors also appear in the most number of episodes of the show. While there's some overlap between the lists (obviously), it's fun to see exactly how things shake out for the cast.
The Things did the hard work of counting appearances. The third-place actor in terms of seasons, O'Hare, is also the third place in terms of episodes. He's made an appearance in 64 to date. This means he edges out one of our three-way winners, Rabe, who has only appeared in 61 episodes.
Additionally, while Conroy might be second in terms of seasons, she's tied for fifth and sixth place for most episodes with Kathy Bates. Funnily enough, this tie only happened because Bates had to bow out of Season 10 before filming started. Her role was recast with Conroy.
Finally, there are the second and first places, held unsurprisingly by Paulson and Peters. Paulson was only a recurring role in the first season. So this puts her total slightly behind Peters, the two at 95 and 100 episodes, respectively.
As an aside, this means Peters has been in all but 13 episodes of the entire show, with all but four of them being from the season he just wasn't there for. Talk about hard-working actors!