Which American Idol Contestants Have Died?
In the 17 years since American Idol made its debut, the competitive singing show has spawned more than its share of musical success stories. From the sometimes hilarious auditions to every flashy finale, American Idol inspires with its ability to turn an amateur songbird into an almost-overnight success. Sadly, not everyone who appeared on the show has fared well. Several American Idol contestants have already died.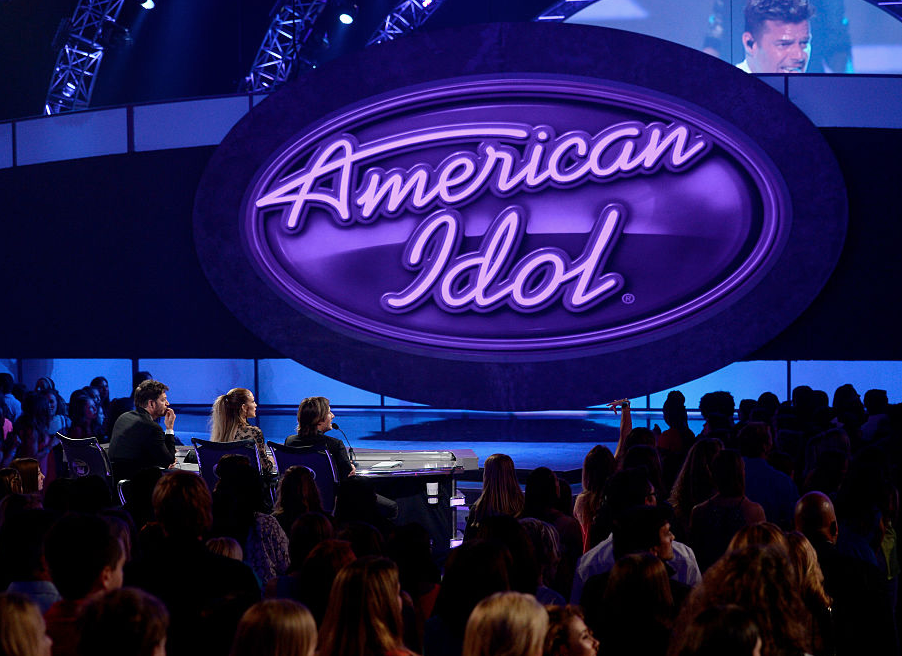 The first death
Paula Goodspeed was the first death to hit close to American Idol. The Season 5 hopeful did not make it to the Hollywood portion of the competition, but she definitely had an impact on the judges.
Born Sandra May McIntyre in Waterville, Maine on July 4, 1978, Goodspeed had her name legally changed to Paula when she was a starstruck teenager. From a very young age, the self-described 'fashion genius' evinced an obsession with pop singer turned American Idol judge, Paula Abdul.
Goodspeed showed up for her Austin, Texas Idol audition wearing a kooky pink creation, carrying an armful of drawings of Abdul, and sporting a mouthful of adult dental braces. After failing the audition with her off-key rendition of "Proud Mary," Adbul said she was "speechless" and judge Randy Jackson said "that was terrible." Simon Cowell was somewhat crueler, telling the Idol wannabe she had "too much metal in her mouth anyway."
On November 11, 2008, Goodspeed was found dead of an apparent drug overdose suicide in her car that was parked not far from Abdul's Sherman Oaks home. She was 30 years old.
Second 'American Idol' demise
On July 5, 2009, two-time American Idol auditioner, Alexis Cohen, was killed by a hit-and-run driver in Seaside Heights, New Jersey. The veterinary student tried out for Season 7 with a rendition of the classic Jefferson Airplane song, "Somebody to Love," much to the displeasure of the judges, according to Gold Derby magazine. The next year, Cohen tried out again, this time with the Madonna song, "Like a Virgin" which Cowell called 'horrendous.' Two short years later, the Idol contestant was dead. Cohen was 25 years old.
Third 'American Idol' contestant to meet an untimely end
Eight-place Season 7 finalist Michael Johns passed away due to complications of an undiagnosed heart condition called dilated cardiomyopathy. Born Michael John Lee in Perth, Australia on October 30, 1978, Johns wowed audiences and judges alike with his renditions of the Doors' classic "Light My Fire," Simple Minds' "Don't You Forget About Me," and the Fleetwood Mac staple, "Go Your Own Way." Although Johns did not win the competition, his American Idol exposure led to a recording contract. Johns' 2009 album, Hold Back My Heart, debuted at a respectable No. 27 on the Billboard Adult Contemporary charts. At the time of his death in Tustin, California, Johns was 35 years old.
The fourth dead 'Idol'
Hoboken native Joanne Borgella made it into the top 12 on Season 7 but sadly passed away on October 18, 2014 after a brief bout with an uncommon form of endometrial cancer. At the time of her demise, the Brooklyn-born plus-size model was just 32 years old.
Dead 'Idol' No. 5
On May 5, 2016, 36-year-old American Idol Season 2 finalist Rickey Smith was killed by a drunk driver in his hometown of Oklahoma City. After losing the competition to Ruben Studdard, Smith remained in Los Angeles where he tried to launch a recording career. After returning home to Oklahoma, he told USA Today:
"I almost had an album. I had some good people around me. I wasn't ready to accept the fact that I had to come back and give up music. I've made peace with it, but it's still frustrating."
The latest 'American Idol' associated death
Leah LaBelle was a high school student when she auditioned to be on the 3rd season of American Idol. The Bulgarian-born songstress presented the Whitney Houston song, "I Believe in You and Me" for her audition but was cut in the Top 30 round. Judge Paula Abdul spent her wildcard on the singer who eventually went on to place 12th with her rousing rendition of the Supreme's classic, "You Keep Me Hanging On."
LaBelle perished with her boyfriend, basketball player Rasual Butler in an automobile accident in Studio City, California on January 31, 2018. She was 31 years old.
This year's season of American Idol airs on ABC Sundays and Mondays at 8 p.m. EST