Which 'Bad Boys for Life' Star is Older and Who Has a Higher Net Worth: Will Smith or Martin Lawrence?
Our favorite Miami PD duo is back at it again as Will Smith and Martin Lawrence have reunited to play Mike Lowrey and Marcus Burnett in the third installment of the Bad Boys franchise.
The first time Smith and Lawrence played the beloved characters on screen was in 1995. Then in 2003, they teamed up for the sequel. And now, 17 years later, they're taking us on one last ride.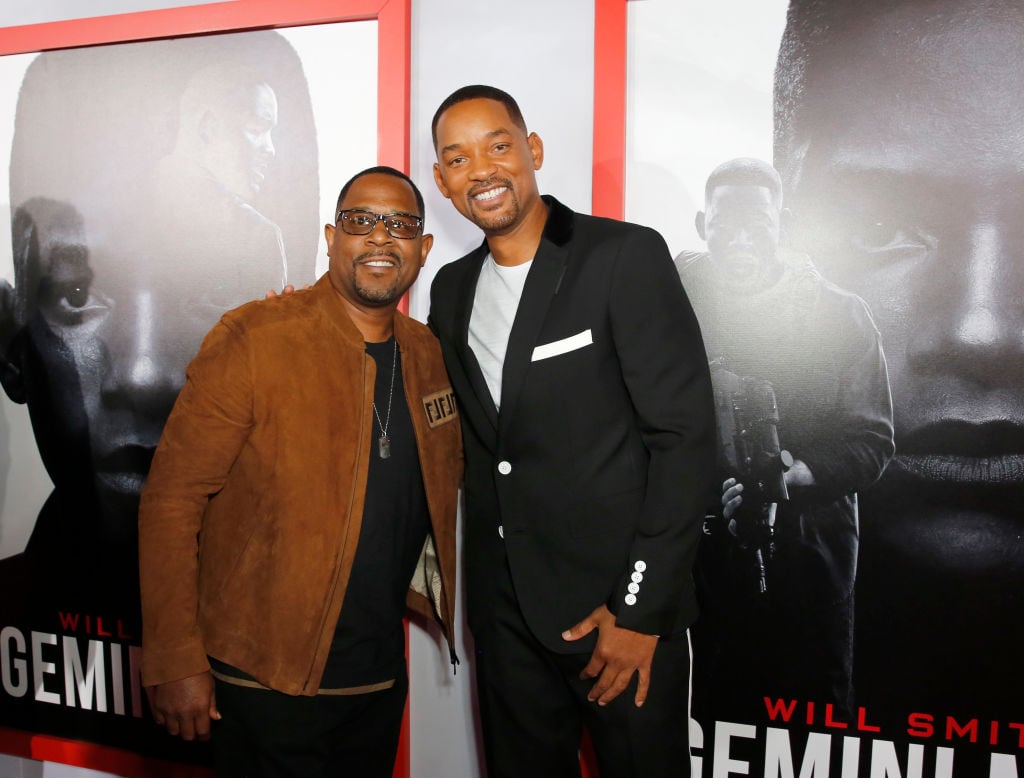 Here's why they waited so long to do the highly-anticipated film Bad Boys for Life and a little more about the two lead actors including their ages and net worth.
Who older Will Smith or Martin Lawrence?
Looking at them neither appears to have really aged much since Bad Boys II, but can you guess which actor is older?
If you guessed Martin Lawrence, you're correct. He was born on April 16, 1965, in Frankfurt, Germany, to American parents. His father, John, was serving in the U.S. military at the time. The family moved back to the U.S. when Lawrence was 7.
As for Smith, he was born and raised in West Philadelphia (of course) on Sept. 25, 1968, to parents Caroline and Willard Carroll Smith Sr.
Why it took 17 years for the third movie to come out?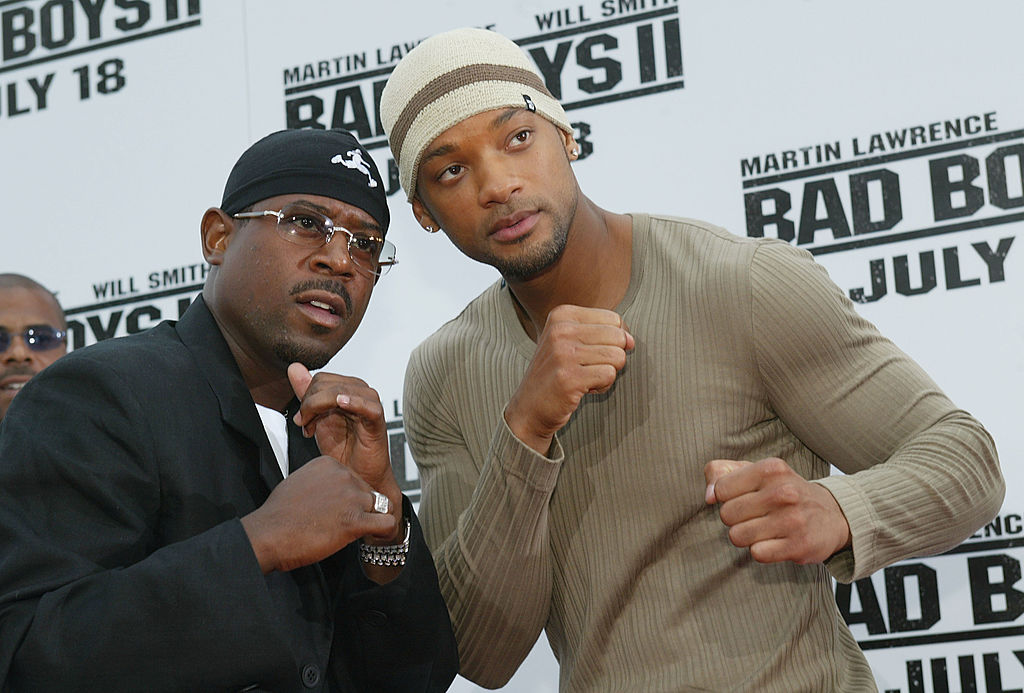 When the first Bad Boys movie was released, Will Smith was still just a Fresh Prince living in Bel-Air, but a lot has changed since then. Today, he has cemented himself as a Hollywood A-list actor, who could take on just about any role at the moment but he knew it was important to play Lowry again. Turns out, it was actually Lawrence who picked Smith for the role in the first place.
Lawrence was starring in his own sitcom Martin when he signed on to do Bad Boys. The actor was then told to choose who he wanted to play Mike Lowrey.
"I had dinner with Will and after five minutes of talking, he got the job," Lawrence revealed via Entertainment Weekly. "It was one of the best decisions I ever made."
Eight years later, they starred in the second movie but waited 17 years to release a third leaving fans to wonder: what took so long?
"I just didn't want to wreck the franchise," Smith admitted, according to We Got This Covered. "I felt like I had other sequels in my career where I felt like I didn't land it. But with this one, I just wanted to protect the franchise. I wanted to make sure that the story was right, that it had something to say, that it was funny, and that it deserved to be made again. Not just, 'People like sequels, so let's just do a sequel.'"
Who has a higher net worth?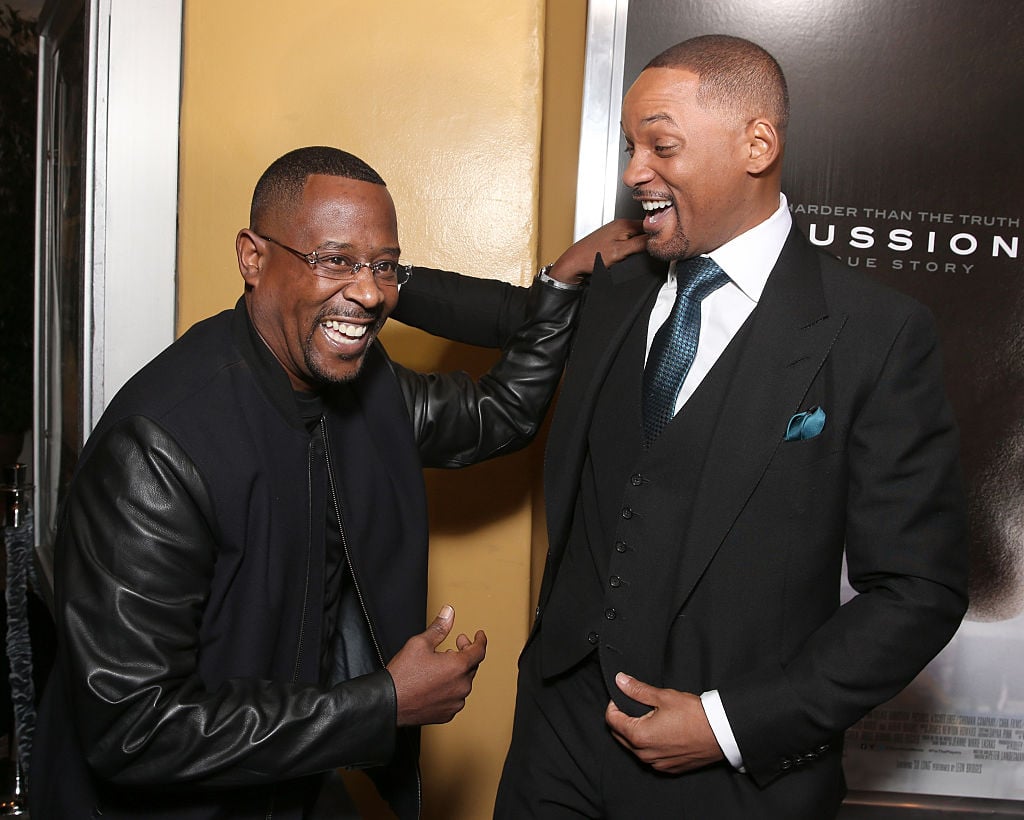 Both men started their acting careers on '90s sitcoms before transitioning to the big screen.
Over the years Lawrence has appeared in a number of other films including House Party, Boomerang, Nothing to Lose, Blue Streak, Life, Big Momma's House, and A Thin Line Between Love & Hate. Today, he has an estimated net worth of $110 million.
Smith, meanwhile, continued with his music career for many years and became one of the biggest actors in the world starring in several blockbusters including Independence Day and Men in Black. He also received two Oscar nominations and has had success as a producer too. Today, he had an estimated net worth of $350 million.
Read more: Who's Older and Who Has a Higher Net Worth: Anderson Cooper or Andy Cohen?