Which Beatle Won the Most Grammys as a Solo Artist?
Though they set countless records for album sales, concert attendance, and No. 1 singles, The Beatles didn't win many Grammy Awards during their recording run (1962-70). Over that stretch, the Fab Four nabbed four trophies as a band on 20 total nominations.
But they were far from done. After The Beatles broke up, fans could comfort themselves with solo albums by each former member of the band. From a minor work by Paul McCartney to a triple album by George Harrison, there was no shortage of material to keep turntables spinning.
At the '71 Grammys, both McCartney and Harrison had work nominated for awards. John Lennon and Ringo Starr would join them in later years. Eventually, each member of The Beatles went on to win Grammys during their solo careers. Here's a look at the Grammy tally of each ex-Beatle.
All 4 members of The Beatles won Grammys after the band's breakup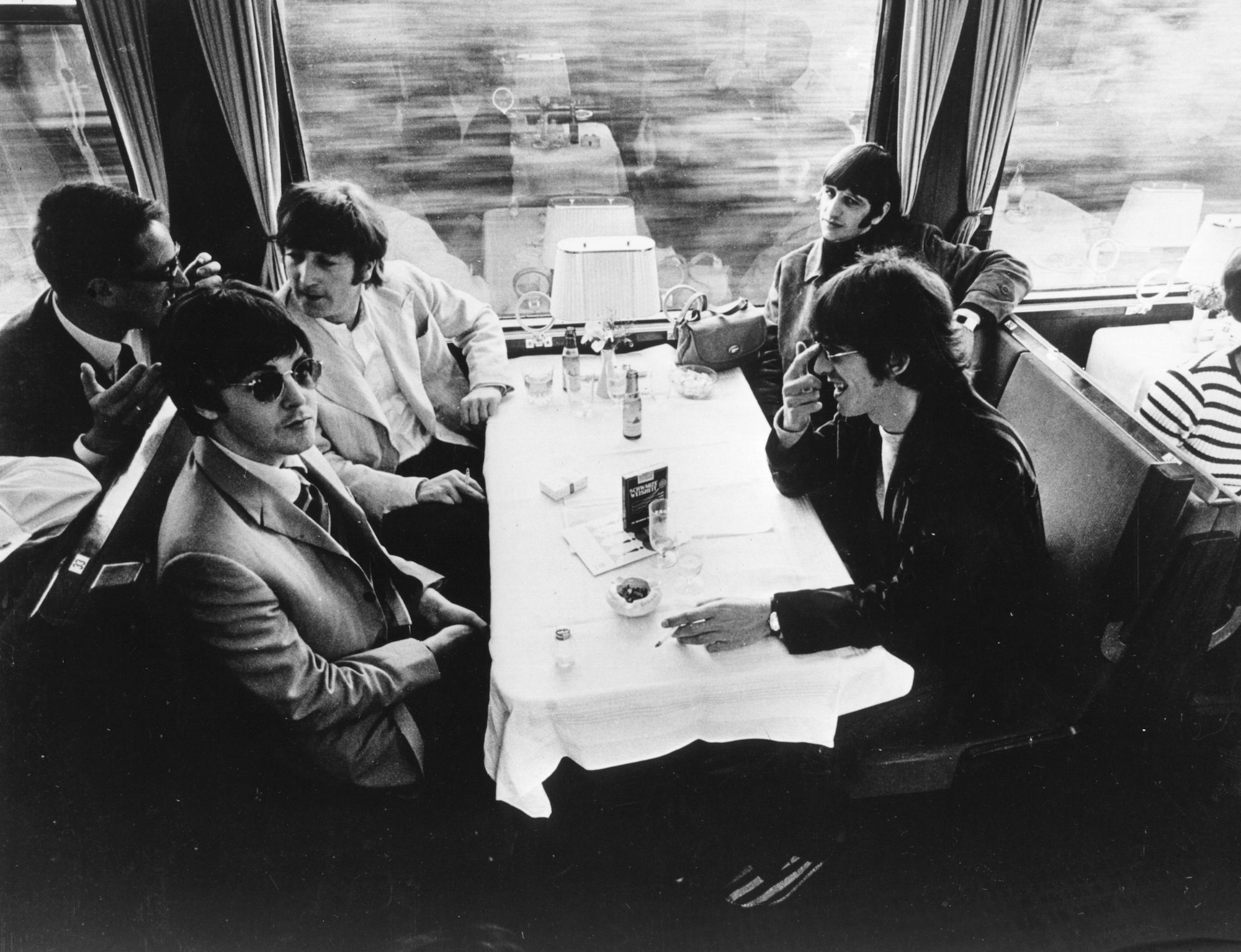 RELATED: The Beatles Drum Part Ringo Starr Said He Copied on 1 of His Solo Hits
As solo artists, the number of Grammys the former Beatles have won (13) dwarfs the number the band won together. Maybe that's to be expected when you split up a band with three heavyweight songwriters. But it happened fast.
McCartney won a Grammy the first chance he got for an arrangement of "Uncle Albert/Admiral Halsey." The following year (1972), Harrison won an Album of the Year Grammy for The Concert for Bangla Desh. (Ringo shared that honor with George.)
Harrison would later add another Grammy for Traveling Wilburys Volume One (1989) and a posthumous one for "Marwa Blues." Overall, he had three to his name for solo work before he passed away in 2001.
Lennon received three nominations in 1981 for his solo work, all of which came for his final studio album, Double Fantasy. Lennon won Album of the Year, his lone Grammy as a solo artist. (He was awarded a Lifetime Achievement Award Grammy in 1991.)
As a solo artist, Ringo has received three nominations and his lone win came for The Concert for Bangla Desh.
Paul McCartney's 8 Grammy Awards for his solo work leads The Beatles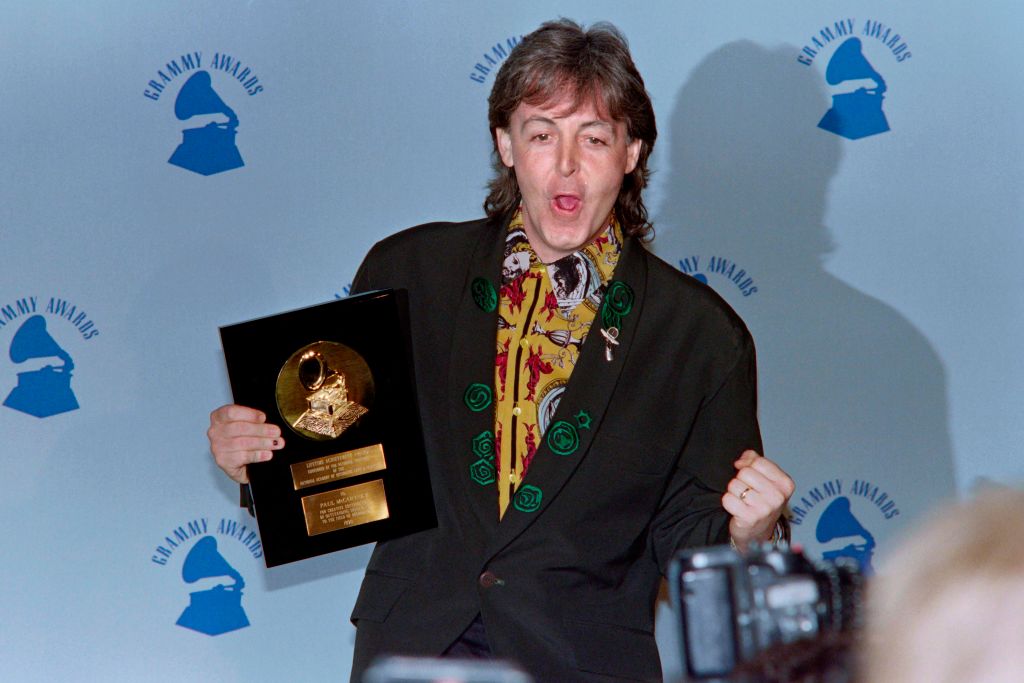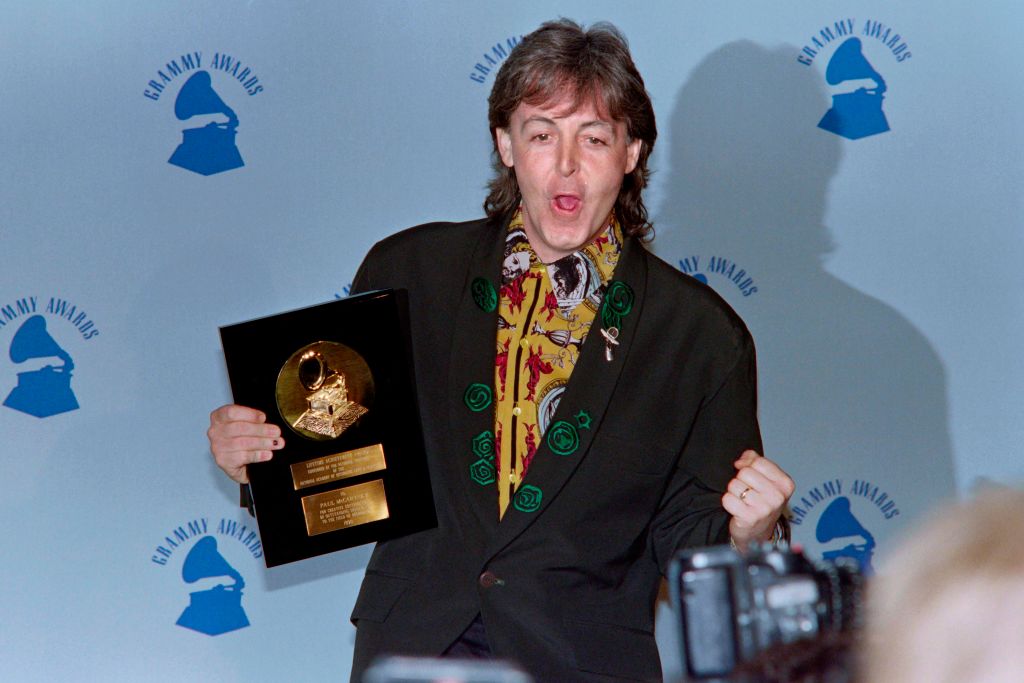 If you go by Grammy Awards, there isn't much of a race among former members of The Beatles. Even if you go by the 10 years during which Ringo, Lennon, Harrison, and McCartney were all alive together, Paul led the former Beatles with nine nominations and three wins.
In the four decades since, McCartney has racked up dozens of nominations and won another five Grammys. That leaves his current count at eight solo awards as of 2019. (The Beatles as a group received three Grammys in 1996 for "Free as a Bird" and The Beatles Anthology.)
With his most recent wins coming in 2013 and most recent nominations in 2015 (with Kanye West, for Best Rap Song and Best Rap Performance for "All Day"), Paul's days of competing for Grammys don't seem over.
Meanwhile, it will probably be too much for Ringo, the only other surviving Beatle, to catch up to his old bandmate.