Which Beatles Album Sold the Most Copies All-Time?
While talented bands sometimes don't get the success they deserve, The Beatles never had that problem. Even before the Fab Four landed in America in 1964, their popularity in the West was assured. Meanwhile, their record sales were off the charts from the first release.
Whether you go by No. 1 singles (20) or all-time record sales (183 million certified), no recording artist can touch The Beatles (not even Elvis). Looking ahead, it's unlikely the Fab Four will ever to let go of the top spot.
There are two reasons why no one will ever catch them. First, the band has an edge of 35 million records on No. 2 (Garth Brooks). Second, The Beatles continue selling an amazing number of records nearly 50 years after splitting up.
However, the band only has one record in the top 10 in all-time sales. It sits at No. 4 behind Thriller, Hotel California, and The Eagles' greatest hits.
'The White Album' is by far The Beatles' top seller at 24 million copies.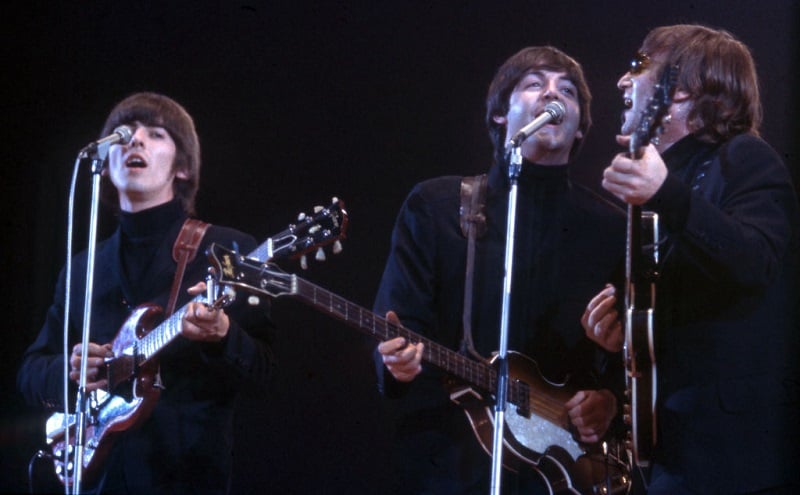 Since a greatest-hits records don't count as studio albums, The Beatles technically have the third-best-selling album in history. While it's listed as The Beatles, we all know it as The White Album. Since its release in 1968, it has sold 24 million copies.
That total counts as 24x Platinum, and it was certified just last week, on February 21, at that total. (As we mentioned above, Beatles records keep selling at a crazy rate, even in 2019.)
It's a double-album with classic tracks like "Helter Skelter," "While My Guitar Gently Weeps," and "Sexy Sadie" among the 30 tunes on four sides.
The only other Beatles records in the top 30 all-time don't count as studio albums. The Beatles 1967-1970 (17 million) and The Beatles 1962-1966 (15 million) compilations fall in at 18th and 28th place, respectively.
To find the other top-selling Beatles records, you have to scroll way down the list — past records by Meat Loaf, Shania Twain, and Kenny G, all of which cracked 12 million in sales.
'Abbey Road' and 'Sgt. Pepper's' round out The Beatles' top 3.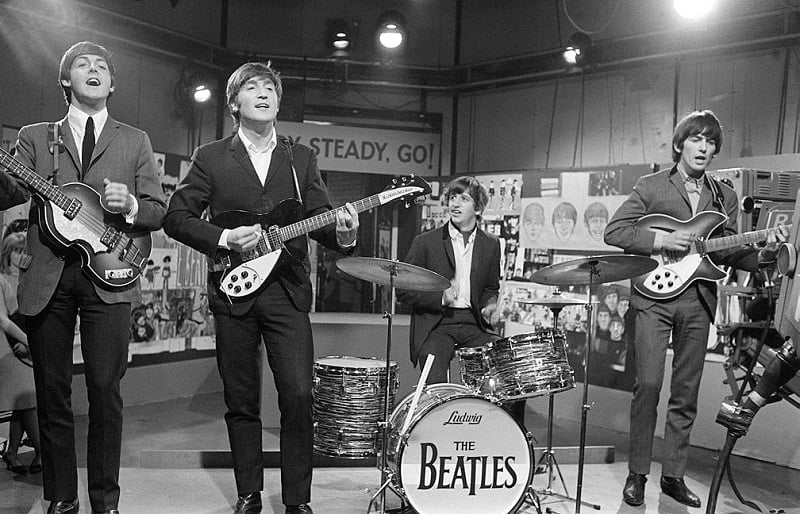 In second place on The Beatles' personal list is Abbey Road with 12 million copies. This one often ranks among fan favorites as well, featuring tracks like "Something," "Come Together," and "Oh! Darling."
Farther down on the list, you'll find Sgt. Pepper's Lonely Hearts Club Band with 11 million sales since its release (not as many as the soundtrack to Dirty Dancing, but it'll have to do). "When I'm Sixty-Four" and "Lucy in the Sky With Diamonds" are a few classics from that record.
These three records are the only studio albums by The Beatles to achieve that "Diamond" certification a record gets after its 10 millionth sale.
Of course, it's all bookkeeping. Led Zeppelin's best-selling record (Led Zeppelin IV), never hit No. 1 on the charts but sold 23 million copies. High sales over decades add up to really remarkable numbers over the years. The Beatles know that better than anyone.
Check out The Cheat Sheet on Facebook!