Which Beatles Played the Rocking Lead Guitars on 'And Your Bird Can Sing'?
One thing Beatles fans love about the Fab Four is the band members' ability to play multiple instruments as well as sing. In early records, you would hear John Lennon on harmonica ("Love Me Do") or Paul McCartney on piano ("Little Child") in addition to their guitar and bass, respectively.
By the time of the Revolver sessions (1966), Paul was playing all sorts of keyboards, and he even shredded his way through a guitar solo George Harrison likely would have taken in the past. And Paul didn't stop there.
When Ringo wasn't around — or Paul simply felt like working on his own — he'd even play drums on Beatles songs. So when fans heard two lead guitars rocking through "And Your Bird Can Sing" on Revolver, it wasn't a safe bet that the band's two guitarists (i.e., John and George) were playing.
In fact, according to multiple sources, Paul and George played the lead guitars on that standout track.
Paul and George played the leads on 'And Your Bird Can Sing'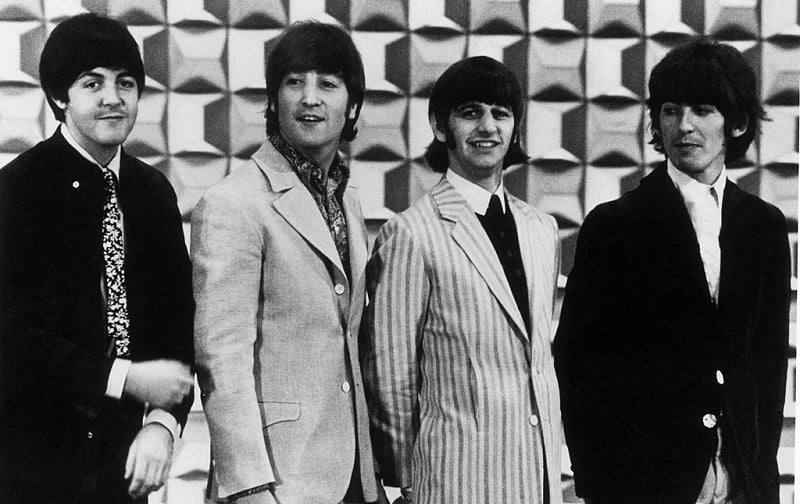 It wasn't standard operating procedure to have John shy away from a lead guitar part. You hear him playing lead and soloing on "Get Back" (Paul's song) and "Yer Blues" (John's) in the later years, but he was playing first guitar as far back as "You Can't Do That."
On "And Your Bird Can Sing," another track John wrote, you hear a fairly complex line in the lead part with the two guitars playing. In this situation, it would be less likely that John would play, especially if he hadn't come up with the line himself.
Indeed, both Ian MacDonald (Revolution in the Head) and Walter Everett (The Beatles as Musicians) listed Paul as the second guitarist on the track. George has also spoken of playing the lead with Paul, though he didn't sound completely certain in 1987.
"I think it was Paul and me, or maybe John and me, playing (guitar) in harmony — quite a complicated little line that goes through the middle-eight." But listing Paul as the second lead here is a safe bet, given the circumstances.
'And Your Bird Can Sing' became another song John disowned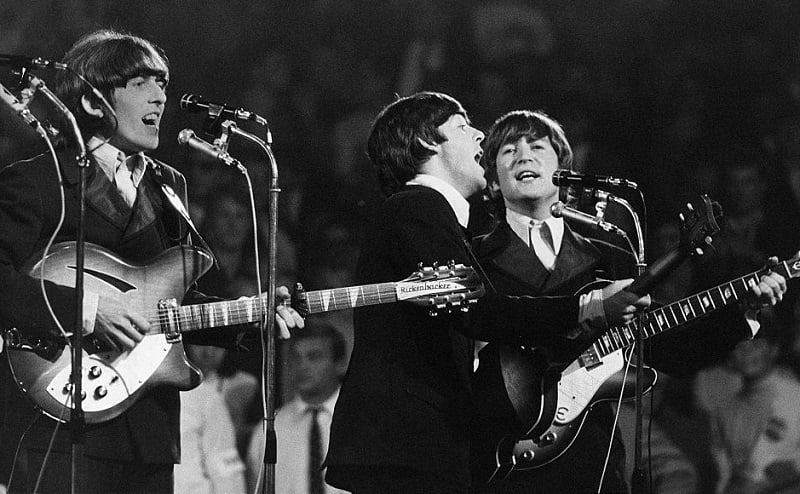 While it's hard for Beatles fans to hear this track without admiring it, John came to disown the song (as he did so many others he wrote). In 1972, he described it as "another horror," and in his 1980 Playboy interviews he referred to it as "a throwaway."
John may have disliked the obscure lyrics. No one's ever been able to pin down the references — Marianne Faithful? Frank Sinatra? — and it's one of the few tracks neither he nor Paul spoke about in-depth. (In John's case, it was probably because he didn't like the song.)
But the guitar work and John's powerhouse vocal ensure this song will live as long as The Beatles. Like so many other tracks on Revolver, it makes you want to turn the volume up on whatever device you use for music.
Also see: The No. 1 Beatles Hit John Lennon Believed Paul McCartney Wrote About Yoko