Which Bell Biv DeVoe Member Has the Highest Net Worth?
The iconic music trio, Bell Biv DeVoe, has dropped some of the most unforgettable party hits and slow jams in history. As active members of B.B.D. and the on-again-off-again group, New Edition, Ricky Bell, Michael Bivins, and Ronnie DeVoe have built considerable fortunes. Here's a peek at how much the performers are worth today.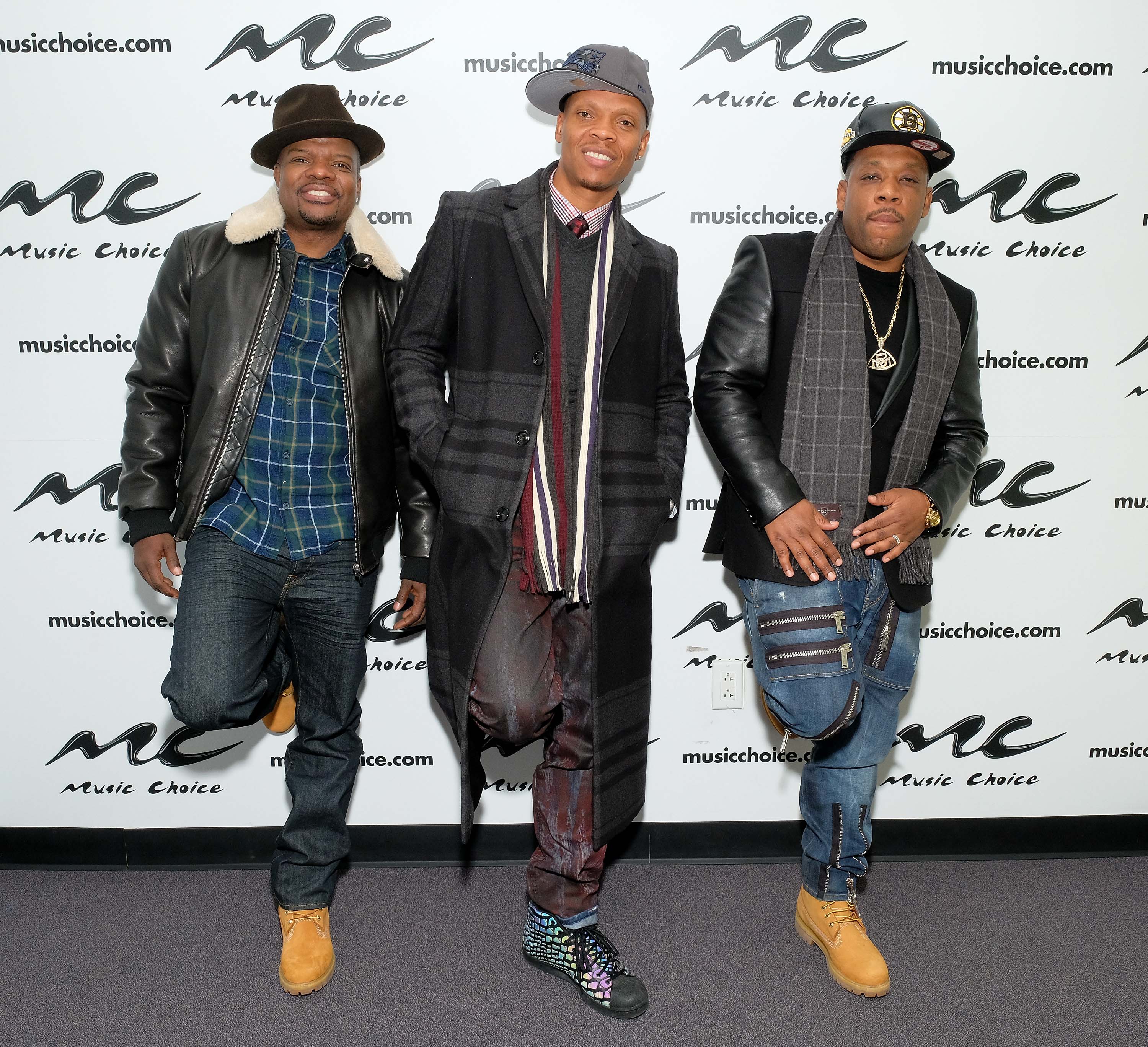 What is the Bell Biv DeVoe backstory?
Bell Biv DeVoe was formed with members of another popular group, Boston, Massachusetts-bred New Edition. In 1978, youngsters, Bell and Bivins, began singing with Bobby Brown and Ralph Tresvant. Ronnie DeVoe later joined them to form the quintet known as New Edition.
The group enjoyed commercial success but also endured turbulent times. After conflict arose with Brown, the other four members voted him out of the group and later welcomed Johnny Gill into the fold, as detailed in The New Edition Story.
Brown reached stratospheric success as a soloist, and Tresvant and Gill delivered decent solo albums as well. And, after the dust settled, the group eventually recorded again as a sextet achieving significant success. But the synergy found between Bell, Bivins, and DeVoe as a trio is akin to lightning in a bottle.
What is the Bell Biv DeVoe phenomenon?
Bell Biv DeVoe is synonymous with edgy lyrics that have a unique flavor. They leveraged their R&B roots and merged the classic style with New Jack Swing and hip-hop. The threesome dropped musical juggernauts, including "B.B.D. (I Thought It Was Me?)," "When Will I See You Smile Again?," "Do Me!," "Poison," "Dope," and other club-bangers.
But B.B.D possesses more than just the one-of-a-kind formula for unique musical compositions. They have natural charisma, exceptional chemistry, and flawless performance quality — both recorded and live. It is no surprise that they have achieved gold and platinum status and have been honored with multiple awards, including American Music Awards and Soul Train Awards.
How much are the members of Bell Biv DeVoe worth today?
From their beginnings in New Edition to their formation of B.B.D., the group members have amassed considerable fortunes. Aside from their record sales, they have banked earnings from tour dates, with both New Edition and as their explosive trio. What's more, they dabble in other interests, including DeVoe's real estate ventures and Bivins' writing, producing, and artist development gigs.
According to Celebrity Net Worth, both Bell and DeVoe are worth an estimated $15 million each. On the other hand, Bivins tops his partners with an estimated $40 million fortune.
Where can fans catch Bell Biv DeVoe next?
B.B.D has an active social media presence in which they engage with fans and promote upcoming events. The group recently revealed on Instagram that they will perform a concert during the annual Essence Music Festival, which will be available to stream. And based on their online presence, fans can look forward to even more from Bell Biv DeVoe.