Which 'Below Deck' Couple Inspired Producers to Put Cameras in the Laundry Room?
Nearly every season of Below Deck and Below Deck Mediterranean featured a hookup (or two). Because cameras are rolling 24 hours a day, producers are able to capture a significant amount of footage.
Knowing this, crew members got wise to where the cameras were and would find secret places to hookup. In fact, one couple, who connected before first arriving on the boat inspired producers to add even more cameras to the yacht.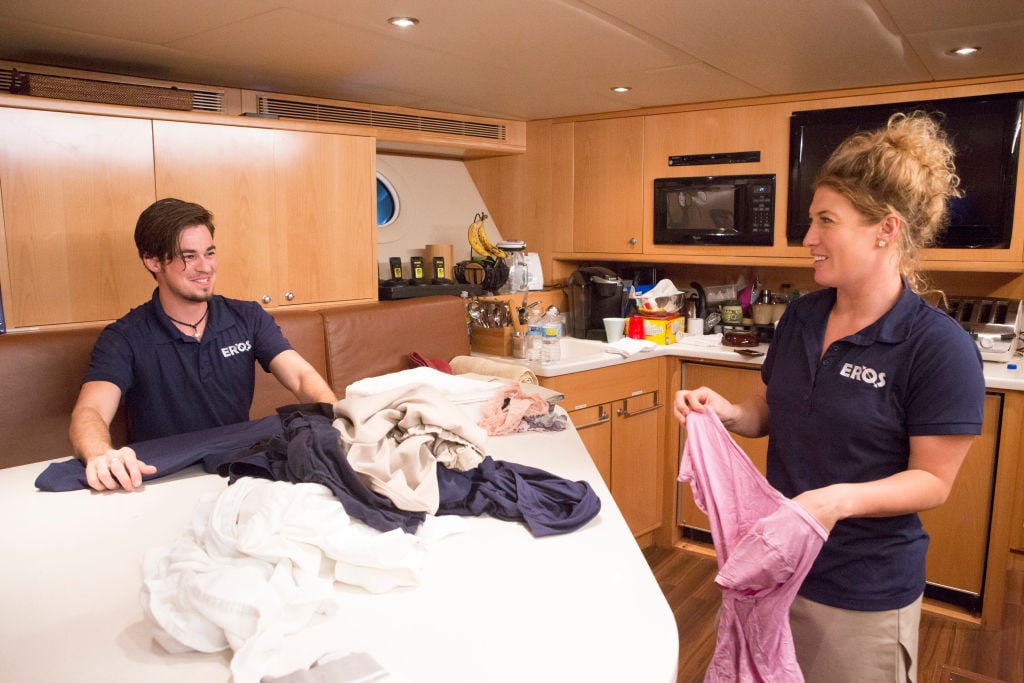 Deckhand Malia White and chef Adam Glick from Below Deck Med lied to producers about knowing each other before arriving on the boat. Producers caught them in a lie and, as a result, added more cameras. But which couple prompted producers to add a camera to the laundry room?
Laundry was boring until season 3
Below Deck often features a stew doing piles and piles of laundry. While the storyline was usually included in the past, cameras catch more "laundry action" now because of this season three couple.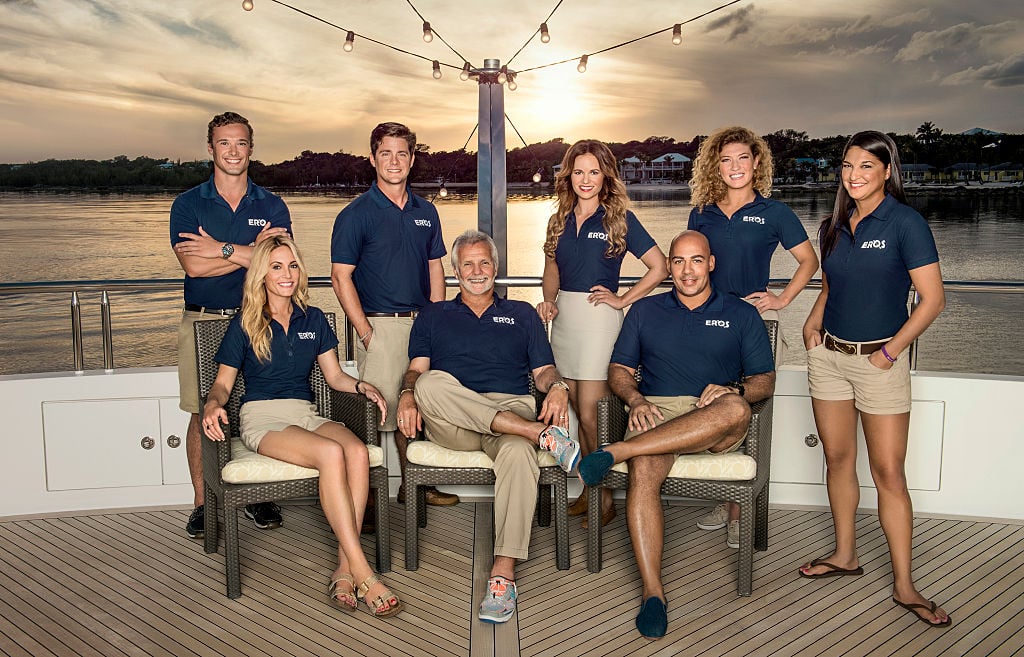 Chief stew Kate Chastain and Captain Lee Rosbach dished about Below Deck hookups. The hookup between bosun Eddie Lucas and stew Rocky Dakota was one reason why a camera was needed in the laundry room. Dakota would often receive text messages from Lucas asking her to "meet him" in the laundry room. Audio caught what seemed to be a pretty steamy hookup.
In a Bravo digital original, Rosbach first wanted to establish that Dakota and Lucas was not a boat romance. "It was a big shock," Chastain admits. "We now have cameras in the laundry room," Rosbach laughs. Chastain adds, "It ruined it for everyone! That's why we can't have nice things."
Chastain wonders if this couple could have gone the distance
As Rosbach and Chastain walk down hookup memory lane, Chastain notes that chef Ben Robinson and stew Emily Warburton-Adams were a good couple. Both she and Rosbach agree that Robinson and Warburton-Adams were cute together. "I think if she didn't live in London, and him in Florida, they might still be together," Chastain says. "But that's a pretty big long-distance relationship. And I don't think either one wants to cross that ocean."
Robinson elaborated on his relationship with Warburton-Adams with People. "We're friends. Our romance ended, and on good terms. Emily is a London girl and very close to her mother," Bravo's The Daily Dish recounts.
He added, "I lived in London for quite a few years and that was a chapter that I was quite happy to close in my life. I have a lovely condo that I own in Fort Lauderdale and it wouldn't make sense for me to go rent an apartment in London at great expense. I guess we just reached a Russian standoff," he said. "We've maintained a great friendship, though. She does fly out to see me and I saw her in London a few months ago — actually, on the tail end of my Below Deck Mediterranean trip."