Which 'Below Deck ' Crew Members Are in New York for the Big Reunion?
A bevy of 'Below Deck' crew members will appear in the 'WWHL' Clubhouse to celebrate 100 episodes.
Seven seasons of stews, deckhands and Captain Lee Rosbach from Below Deck have arrived in New York City for the big 100th episode reunion.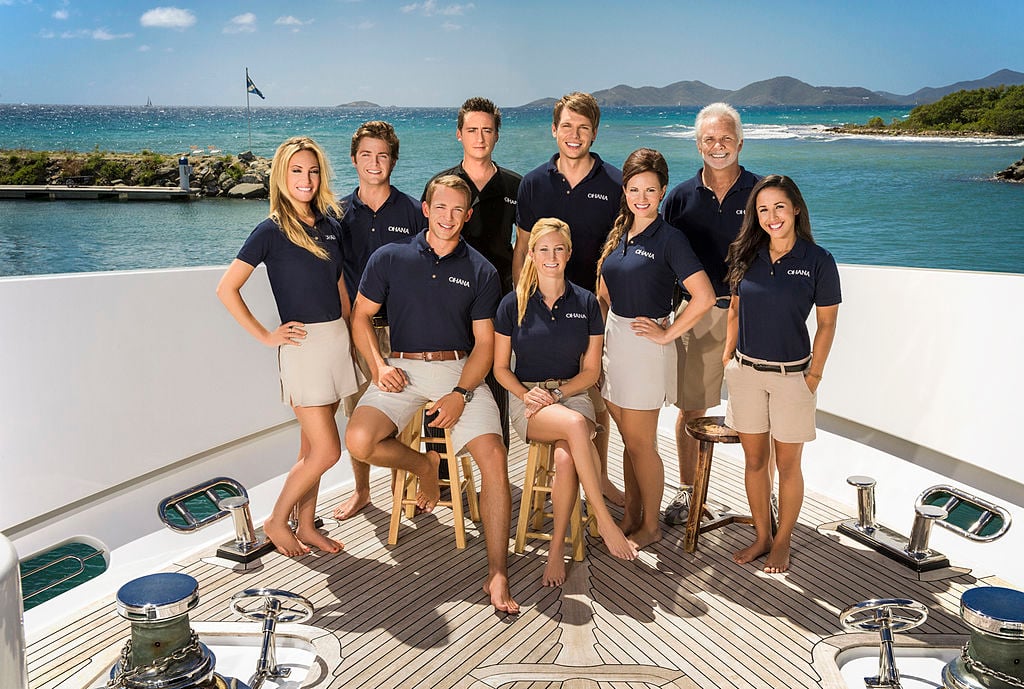 Bravo announced crew member favorites would appear in the Watch What Happens Live Clubhouse to celebrate 100 episodes of nautical docudrama. Several crew members are sharing videos and posts as they arrive, with some traveling from overseas. While it is impossible to pack every crew member into the tiny Clubhouse, many fan favorites will be on hand to celebrate and (hopefully) answer fan questions.
So which crew members are in the city and who has already gotten together before the big Below Deck reunion?
Kate Chastain already partied with these crew members
Chief stew Kate Chastain relocated from Florida to Manhattan and is meeting and greeting some of the crew. Chastain shared a video to her Instagram story detailing who will appear for the reunion. "Guess where I'm going," Chastain shared. "To a Below Deck, kind of reunion of all seasons. I'm going to see Ben, and Kat and Jen and Amy and Connie and Captain Lee and Nico and Josiah. In like five minutes."
Even though the crew is "officially" meeting in the Clubhouse, Chastain met up with some of the crew the night before. "It's kinda weird, it's kind of like I'm throwing a party where you invite all your friends but a lot of them don't know each other. Should be fun."
Indeed the gathering did look fun. Chastain shared a video with stew Amy Johnson, stew Jen Howell, deckhand Connie Arias, and bosun Eddie Lucas. Howell is rocking dark locks and Lucas is sporting a beard. "Gang's all here," Chastain announced. Howell also shared a video to her Instagram story. "Hello New York," she exclaimed.
Who else is in town?
Rosbach shared the hotel welcome package that greeted him when he arrived. "Nice welcome gift from The Royalton on Park Ave Ny, NY. I love this place," he commented along with a photo of a special Below Deck cookie and club sodas.
Other crew members are also staying in the same hotel as they shared photos of their welcome package too. Stew Rocky Dakota posted a photo of her airplane ticket to her Instagram story. She also added a video singing about the reunion after she'd taken a few bites of the cookie.
Stew Josiah Carter shared his long journey from abroad. His Instagram story shows his flight and arrival. "So I just got to my hotel and look how cute this is," he said when he saw his welcome package. "Awww. A little note from the Royalton. Thanks Josh! And a little cookie. I'm going devour that tonight." Carter also shared a video showing that it started to snow in New York City too.
Bosun Nico Scholly enjoyed a quiet dinner in the city with his girlfriend and took in the sights and sounds of the city. Stew Kate Held shared a photo of her cookie along with a comment on Twitter. "I [heart] NYC."