Which 'Below Deck' Crew Members Were The Biggest Disasters?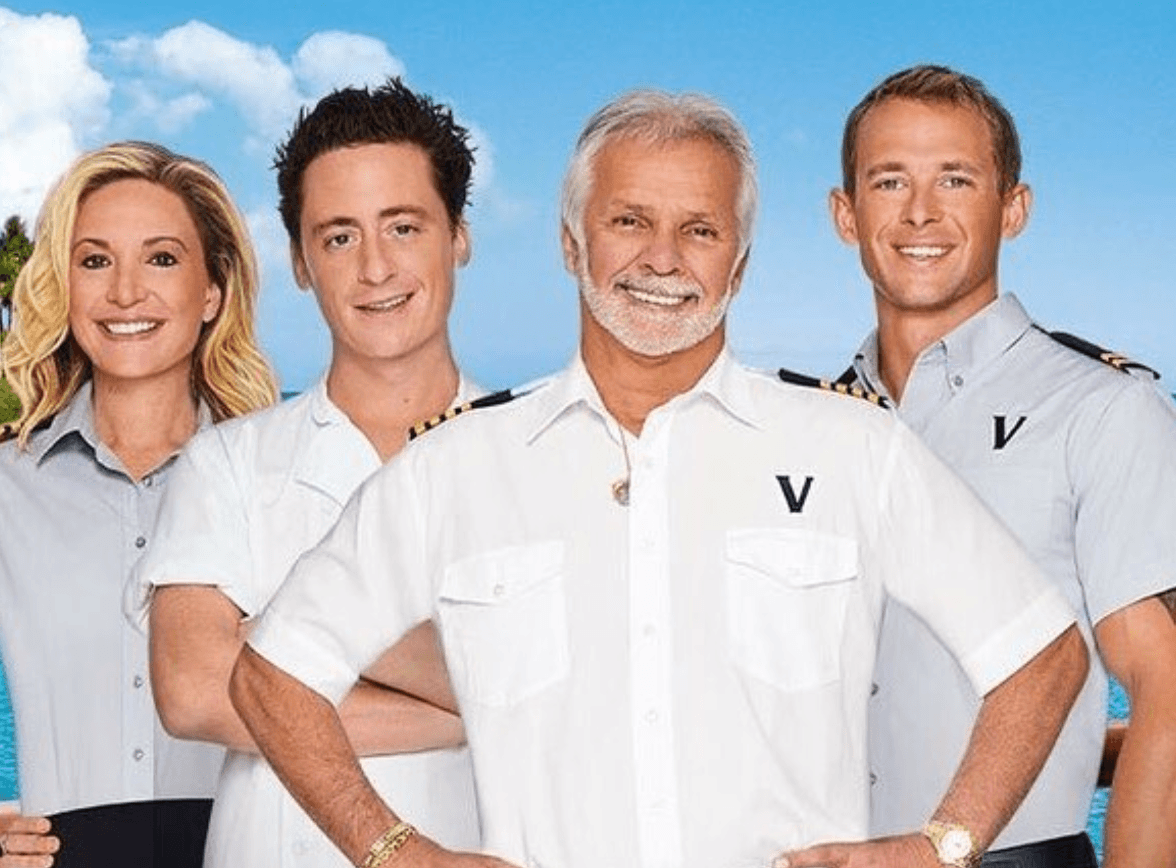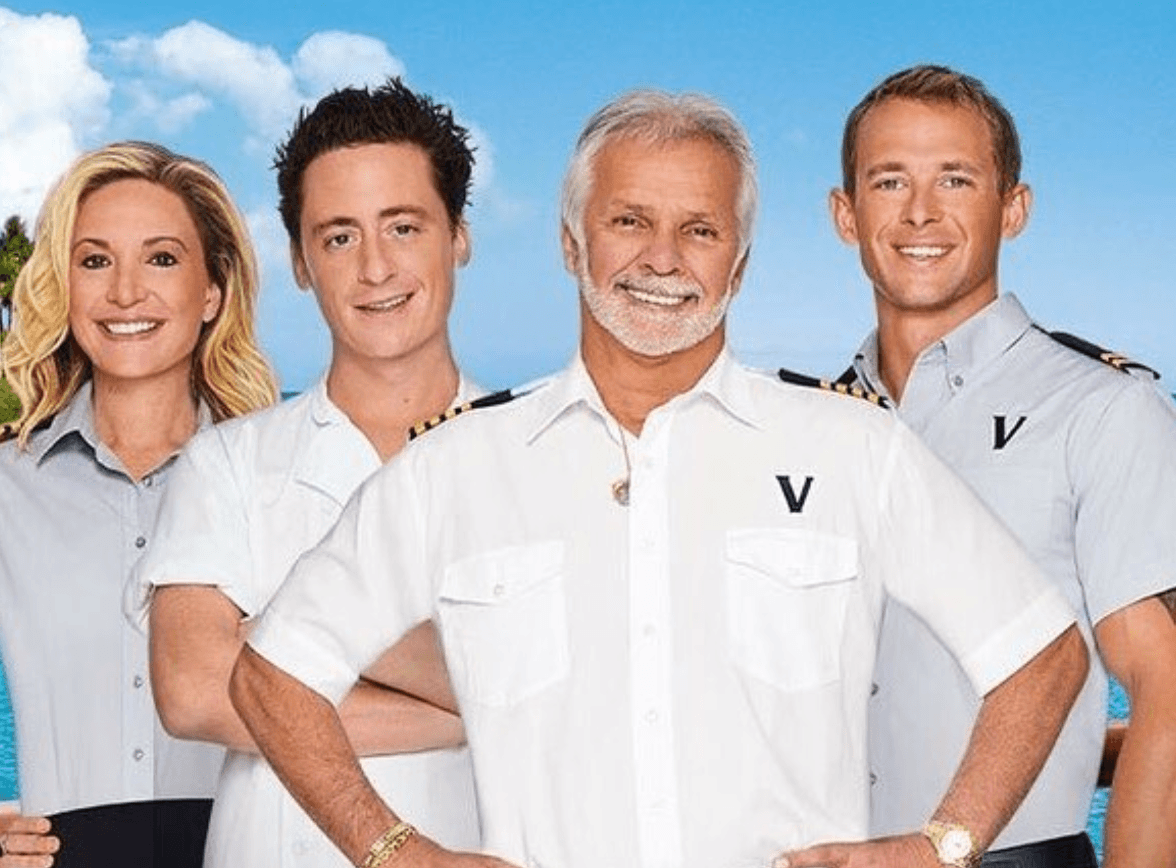 Below Deck showcases amazing crew talents. From meeting impossible guest requests to preparing a multi-course fine dining experience, many crew members are the best of the best. And while the majority of the crew members go the extra mile to make their guest and coworkers experience exceptional, some are total disasters.
Between both Below Deck and Below Deck Mediterranean, a few stand out as causing the most trouble while on the job. Not all were fired, but many ended up getting the famous "plane ticket" home.
Dane Jackson
https://www.instagram.com/p/BYr-MfQlx_X/?hl=en&taken-by=belowdeckbravo
Often incoherently drunk, Jackson didn't last very long as a "replacement" deckhand. "Dane had some serious social issues, his drinking and complete unwillingness to get along with the rest of the crew, and his total entitlement attitude and insubordination was more than enough to dismiss for cause," Captain Lee Rosbach told All About the Tea.
Jackson only lasted three episodes because during a crew vacation he got so drunk and out of control, bosun Eddie Lucas had to shut him down. Rosbach's motto is "don't embarrass yourself and don't embarrass the boat." Jackson did both of those things. He got a plane ticket home. And also refused to show up for the reunion show too.
Raquel "Rocky" Dakota
https://www.instagram.com/p/6K-CJXQnUv/?hl=en&taken-by=raqueldakota
Dakota really shook things up between diving off the boat at inopportune times to having a secret affair with bosun Eddie Lucas. Rosbach wasn't putting up with any of Dakota's antics, especially when she tried to out her affair with Lucas and spill to a deckhand who had a crush on her.
Rosbach blogged about the debacle and said, "Rocky, I had such hope for you. All you have to do to finish well is your job and just let things be. But that is not going to be the case from the looks of it. First, you are going to make sure you tie Emile up into such an emotional knot that it may take months of therapy to unravel him. Poor guy can't concentrate on his job to the point he almost hurts himself. He's not getting on well with any of his crewmates any longer. He's lashing out at people that don't really deserve it and all because he wants to be your knight in shining armor."
While Dakota was never fired, but it is doubtful Rosbach would ever work with her again.
Trevor Walker
Walker didn't play well with others, constantly butting heads with bosun Kelley Johnson, according to Bravo's The Daily Dish.  "He's the worst crewmember I've ever had, ever, underneath me," Johnson said. "I don't say that lightly, I wish that wasn't the case, because him failing as a deckhand is a direct reflection of me because my leadership skills weren't able to approach him in the appropriate manner for him to maybe change. But he had no respect for others. He didn't respect me. Hell, he didn't respect Captain Lee at times. He felt like it was the Trevor Show, and it was his way or he'd complain about it and cause a big deal."
Rosbach finally fired Walker after his belligerent behavior and drinking reached a fever pitch. " He's extremely offensive,"Rosbach said to Bravo's The Daily Dish.  One drink is not enough and two is too many. He doesn't handle his alcohol well. Let go' is much too pleasant. He got fired. It wasn't a 'let go.' It wasn't, 'I'll let you down easy.' He got fired for being a f***-up."
Danny Zureikat
Although he tried his best and followed his heart, Zureikat got fired for kanoodling with the guests and spending too much time on his phone. He snuggled and smooched with one guest and became everyone's favorite bachelor with a group on a guys' trip. But in the end, he really annoyed the crew and Captain Mark Howard, Bravo's The Daily Dish reports.
However, Zureikat did not go quietly into the night. He posted on Twitter, "I made a mistake and I own up to that mistake"@CaptMarkHoward_ #BelowDeckMed. He then got into a Twitter war with chief stewardess Hannah Ferrier.
Don Abenante
This is what i do for fun on a Monday night! #belowdeck @Andy #andycohen #Bravotv #chevelle pic.twitter.com/f0UQFqsz3g

— Don abenante (@don_abenante) August 4, 2015
Abenante butted heads with fellow deckhands from the beginning, trying to prove he knew more than just about anyone on deck. He also couldn't resist jumping into the water after Dakota, which was a huge no-no.
When Rosbach called him into his office to discuss his behavior and attitude, Abenante tried to turn the tables on Rosbach. Which culminated in the most awkward "I quit" scenario on the series. When he was told he needed permission to do certain things and more work, Abenante seemed floored. He said he had a "real boss" downstairs he had to chat with too and that Rosbach and Lucas just didn't understand. Oh boy!
Chris Brown
When did I start waking up with abercrombie& fitch hair? pic.twitter.com/Ad4iYJJ2l7

— Chris Brown (@ImChrisBrown7) May 19, 2014
Instead of being a trouble-maker, Brown acted more like a Wilson brother from a Wes Anderson movie. His overly chill demeanor also didn't help that he was completely green to the industry. He loved his naps and his booze, which made him lazy on deck. He also commented that he seemed to be the only one on the boat who got a hangover.
Push came to shove when Rosbach brought in a new bosun mid-charter. Brown was displaced, sent to live inside one of the boat's closets. Ultimately, Rosbach fired Brown–which actually wasn't confrontational. "Build a sh**ty team and get sh**ty results," he said as he packed. "Cleveland Browns are going to the Super Bowl."
Chef Leon Walker
https://www.instagram.com/p/9puTQBwnez/?hl=en&taken-by=raqueldakota
Guests who loved beef cheeks probably loved Walker's cooking. But the rest? Not so much. Walker became chief stewardess Kate Chastain's biggest nemesis. The two often butted heads, with Walker taking verbal jabs at Chastain whenever possible. Chastain tried to talk with Walker, but it resulted in a spat.
However, a kitchen fire led to Walker's work demise. Walker went to sleep while the interior crew cooked for the guests. At one point a kitchen fire broke out but was quickly contained. In the morning, Walker blamed Chastain, however upon investigation, Walker's dirty oven created the fire.
Rosbach addressed Walker in his blog, "The fire in the galley was your fault. Period. The clean, dry sheet pans in the oven were neither clean nor dry. Kate put the popcorn in the microwave and a frozen pizza in the oven, doing a job that was clearly yours."
Check out The Cheat Sheet on Facebook!