Which Bravo Celebrities Have Appeared on 'RuPaul's Drag Race?'
Which Bravo Celebrities Have Appeared on 'RuPaul's Drag Race?'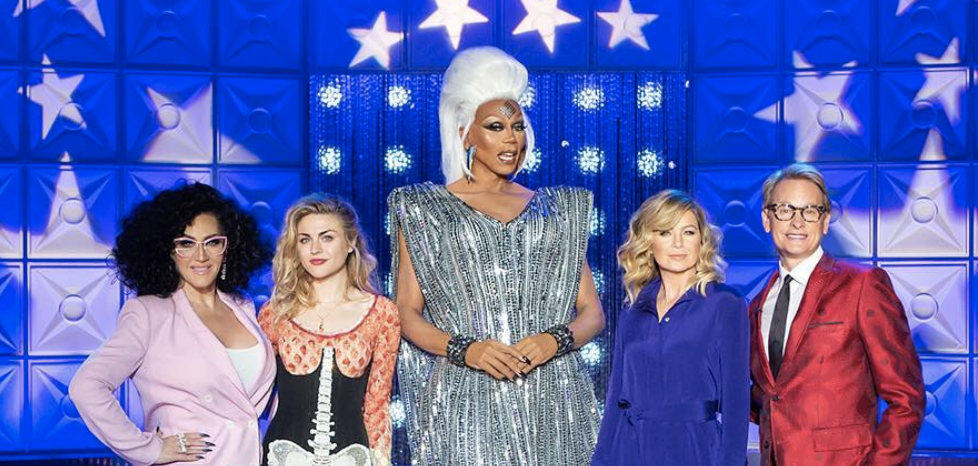 There's nothing more delicious than seeing two reality show personalities collide. Whether they show up as surprise judges or just make an appearance, Bravoebrities have been known to make an appearance or two on the juicy reality show, RuPaul's Drag Race.
Bravo stars and RuPaul's Drag Race have been around for years. As a result, it makes sense that a number of Bravo personalities have been on the hit drag show. So who has made an appearance and what did they do?
Carson Kressley
Kressley became a permanent judge on the Drag Race, Bravo's The Daily Dish reported in 2015. Along with Ross Matthews, Kressley became a perfect addition to the show. "Oh what a thrill to be a judge on season 7 of RuPaul's Drag Race!" Carson said. "The wigs, the lashes, the gowns—but enough about us judges—the girls this season are so 'sickening,' it's the best season yet!"
"I asked for a new, wickedly funny, smart and experienced judge…and I got two!" RuPaul said. "Ross and Carson are the perfect addition to the RuPaul's Drag Race family because they're not just show biz experts, they're superfans and longtime lovers of the art of drag."
Kathy Griffin
Griffin appeared on the Drag Race from 2010 until 2015 as a guest judge. She judged the DESPY Awards in 2015 and was a guest judge during the Born Naked episode the same year (Kandy Ho,' Kandy who?). Her first appearance in 2010 was as a guest judge during the Gone with the Window episode.
Even though she was a fan favorite, viewers soured on Griffin after her Donald Trump beheading video stunt. She claimed that someone from RuPaul's Drag Race had a "problem with me and they're spreading the word around."
Padma Lakshmi & Andy Cohen
The Top Chef host became a judge on the Drag Race too. Lakshmi became an "extra special guest judge" on a March 2018 episode along with Bravo producer, Andy Cohen.
During the episode, Cohen appeared in his best cowboy garb. "I love country music; I love some of the first ladies of country," Andy said, Bravo's The Daily Dish recounts. Lakshmi wore a stunning yellow dress and dazzled the contestants with her mad judging skills.
Camille Grammer
The Real Housewives of Beverly Hills glamour girl made an appearance during season 5 of the show. During the episode, RuPaullywood or Bust, Grammer blew the crowd away wearing a short little number.
Before her appearance, drag contestant William chatted with Grammer. She revealed to William she struggled with her outfit for the show because everyone is so glamorous. William asked about RHOBH and lamented how it was a shame the ladies aren't allowed to hit each other. Grammer laughed and said she didn't want to hit anyone or get hit!
Santino Rice
Rice was a Project Runway star and eventually made his way to the Drag Race as a judge. He was a judge from seasons 1 through 6, but also made a guest appearance during season 7 too.
When Rice left the show in 2015, he tweeted, "Thank you for the outpouring of concern and #love~I am grateful. I manifest the change and evolution of my soul on this earth. All is well." He was replaced by Kressley, which kept the Bravo tradition going on the Drag Race.
Lisa Rinna
Rinna was on season 2 of the show and, in typical Rinna fashion, got down and busy with the contestants. She was grooving during the epic lip sync battle between Morgan McMichaels and Sonique.
McMichaels was hitting every beat and Sonique was doing gymnastics during the iconic Lip Sync for your Life. Rinna is seen waving her arms in the air in approval when Sonique removed her dress.
Check out The Cheat Sheet on Facebook!