Which Celebrity Makeup Line Is More Successful: Kylie Cosmetics or Fenty Beauty?
Celebrity beauty products are all the rage and often have loyal patrons that engage with each product. Two of the most popular celebrity cosmetics lines are Rihanna's Fenty Beauty and Kylie Jenner's Kylie Cosmetics. Both are quality brands, but between Fenty Beauty and Kylie Cosmetics which is more successful?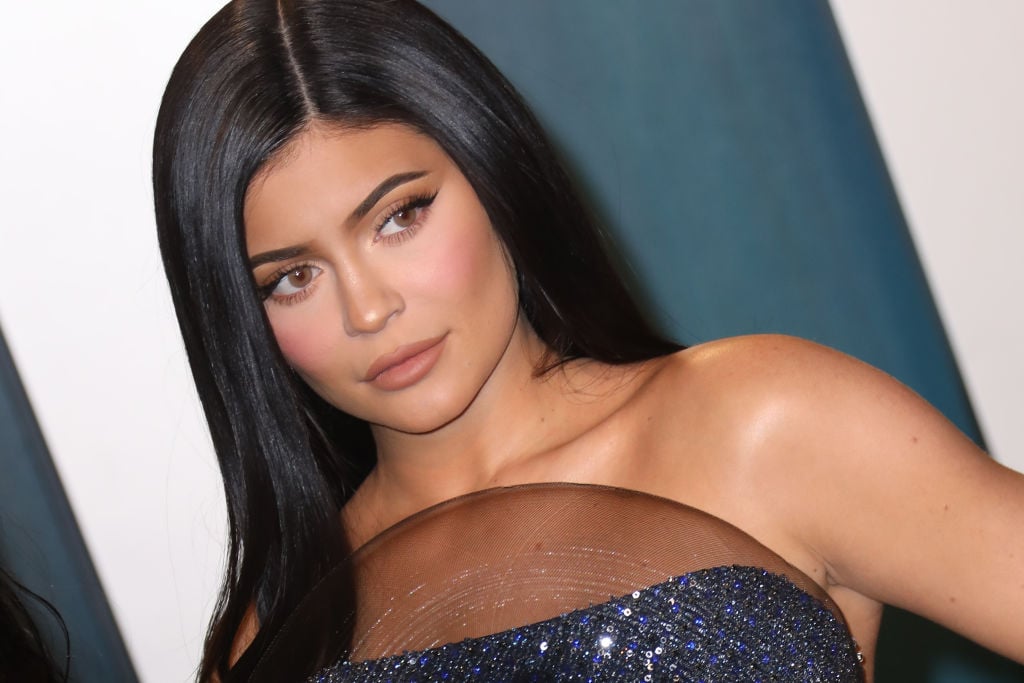 Kylie Jenner started Kylie Cosmetics in 2015
Originally, Jenner's cosmetics brand was called Kylie Lip Kits, and Jenner began selling a liquid lipstick and lip liner set in November 2015. A year later, the company was renamed Kylie Cosmetics. By the end of 2016, Kylie Cosmetics earned $300 million. The brand was also reported to be valued at $800 million by Forbes in 2018.
Jenner launched the lip kits and company after being inspired by her own insecurity with her lips.
"It's the most authentic thing I've done in my career, and it really relates to me, and I feel like people can tell that I'm super passionate about it," she said. "It came from an insecurity and I turned it into something. I was insecure about my lips, and lipstick is what helped me feel confident. And I feel like people could see that it's authentic to me, and it was organic, and it just worked!"
Currently, the Kylie Cosmetics Instagram page has over 24 million followers, and products are promoted daily on the account. Jenner also advertises on her own social media pages, and her Instagram has over 177 million followers.
In March 2019, Forbes estimated that Jenner's net worth is $1 billion, making her the world's youngest billionaire. A few months later in November 2019, Coty, Inc. bought a 51% controlling stake in Kylie Cosmetics, with Jenner owning the remaining 49%. The transaction cost Coty, Inc. $600 million and valued Kylie Cosmetics at $1.2 billion.
Rihanna launched her cosmetics brand in 2017
Fenty Beauty is Rihanna's first solo cosmetics brand, and she launched the brand in September 2017. Rihanna developed the company with Louis Vuitton Moët Hennessey (LVMH), a well-known luxury goods company. Rihanna created Fenty Beauty with the desire to make inclusive makeup for all skin types.
The brand's Pro Filt'R foundation originally began with 40 shades in 2017 and has expanded to include 50 shades. The inclusivity of Fenty Beauty set it apart from other cosmetics companies, and Time named the brand one of the best inventions of 2017.
"I never could have anticipated the emotional connection that women are having with the products and the brand as a whole. Some are finding their shade of foundation for the first time, getting emotional at the counter. That's something I will never get over," Rihanna said in an interview with Time.
RELATED: Rihanna Was Shocked by Fan Reactions to Fenty Beauty
According to Forbes, Rihanna is the world's wealthiest female musician and she has a net worth of $600 million. On Instagram, Fenty Beauty has over 9 million followers and Rihanna herself has over 82 million followers.
Is Kylie Cosmetics or Fenty Beauty more successful?
When one looks at social media following, Kylie Cosmetics is more successful. This is largely due to the fact the company focuses heavily on social media marketing and Jenner uses her personal social media accounts and brand to promote the products.
Jenner also has a higher net worth than Rihanna, and she earns more from Kylie Cosmetics than Rihanna does from Fenty Beauty. For the brand's first few years, Jenner was the sole owner of Kylie Cosmetics. Even after selling a majority stake to Coty, Inc., Jenner still owns 49% of the company.
Forbes estimates that Rihanna owns 15% of Fenty Beauty while LVMH owns 50% of the brand. The business magazine said that a spokesperson for Rihanna denied that figure but did not release an accurate number.
While Rihanna earns less than Jenner from her cosmetics line, her brand makes more. According to research by Slice Intelligence that was shared in WWD, sales from Fenty Beauty's first month of operation were five times higher than Kylie Cosmetics' sales.
At the time Coty, Inc. purchased the controlling stake in Kylie Cosmetics, the brand's revenue from the previous 12 months was $177 million. In 2018, Fenty Beauty made an estimated $570 million in revenue. While Kylie Cosmetics is valued at $1.2 billion, Rihanna's Fenty Beauty is valued around $3 billion, making Fenty Beauty more successful based off of revenue and value.