Which Co-Host of 'The View' Gets Paid the Most for the Show?
The View has been on the air for 22 years, but the formula hasn't always worked. Reading about the brief but nightmarish tenure of Jenny McCarthy should be enough evidence on that front. But things have been trending in a positive direction in recent years.
While fans had a scare with the illness of Whoopi Goldberg earlier in 2019, the show continues enjoying great ratings. A more well-rounded cast and a better overall focus than The View had in the McCarthy days might explain why.
Another thing that might explain the relative stability is the show's pecking order. When Whoopi is working (typically four days a week), she sits in the moderator's chair. Otherwise, Joy Behar takes over as moderator.
Judging by the tales told by McCarthy and Rosie O'Donnell (among others), there can only be one alpha at a time on the show. We'd be willing to bet that trickles down to the co-hosts' pay-grades.
Whoopi's reported $5-6 million salary stands out at 'The View.'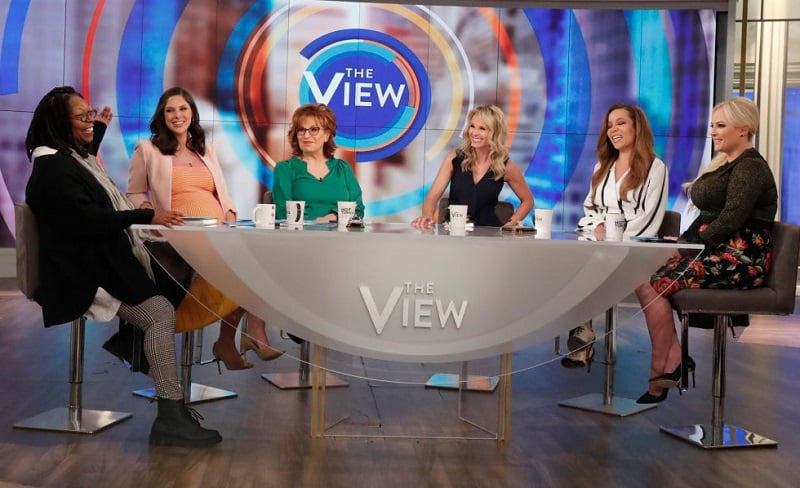 Considering the type of backstage drama The View is known for, its not surprising that the salaries of the co-hosts are hard to track down. In O'Donnell's day, we know the top personality on the show would earn around $5 million.
That's right about what sources have pegged Whoopi's annual contract at in recent years. (Some say her salary stands at $6 million per year.) As the co-host with the most range –and acclaim — as an actor, it makes sense that Whoopi would be the show's top earner.
If we can trust McCarthy's statements in the recent Ladies Who Punch, there seems to be little way Whoopi would accept getting paid less than her co-hosts. (Joy is the only one who would come close.)
According to McCarthy, Whoopi wouldn't even let Walters moderate for a day during the icon's last hurrah on the show she created. Besides, she wanted everyone to know she was in control.
"People don't understand, Whoopi can knock over anyone in a debate," McCarthy said. "Her voice is not only strong in meaning but in sound."
Joy's $2.5 million is closest to the top.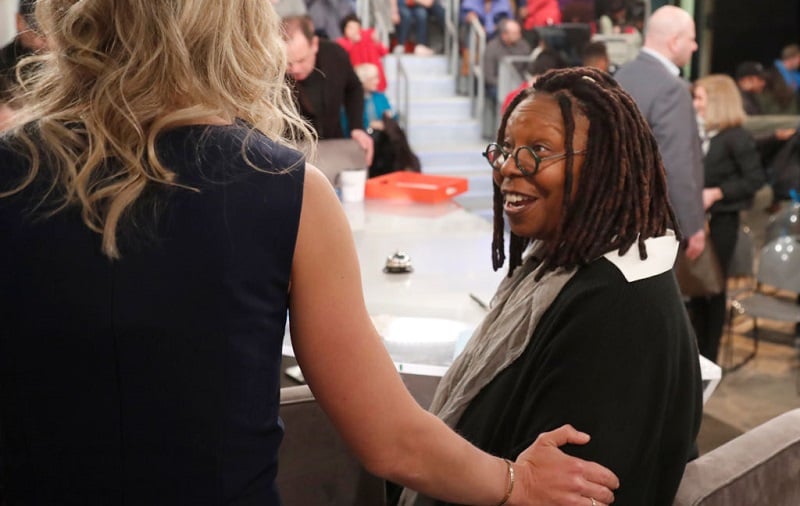 While the more reliable Hollywood trades reported Whoopi's estimated salary, we have to rely on the Daily Mail tabloid for Joy's pay. In 2016, when Joy re-upped her contract, she reportedly got a raise to $2.5 million after earning $1.5 million for years.
Given her long tenure on the show — plus how she sat in for Whoopi during her month-long illness — that figure sounds about right. In the entertainment world, Joy is the biggest name after Whoopi.
As for Meghan McCain, Abby Huntsman, and Sunny Hostin, they have much less time on the show and all profile as political pundits/commentators. Their salaries would likely fall in well below those of Whoopi and Joy.
If O'Donnell and McCarthy were right and there can only be one alpha at The View, it's exactly who you'd think it would be — Whoopi.
Check out The Cheat Sheet on Facebook!