Which Cookware Does 'Barefoot Contessa' Ina Garten Use?
Barefoot Contessa star Ina Garten prepares delicious, home-cooked meals each week on Food Network. Here's the inside scoop on which cookware she uses.
How 'Barefoot Contessa' Ina Garten learned to cook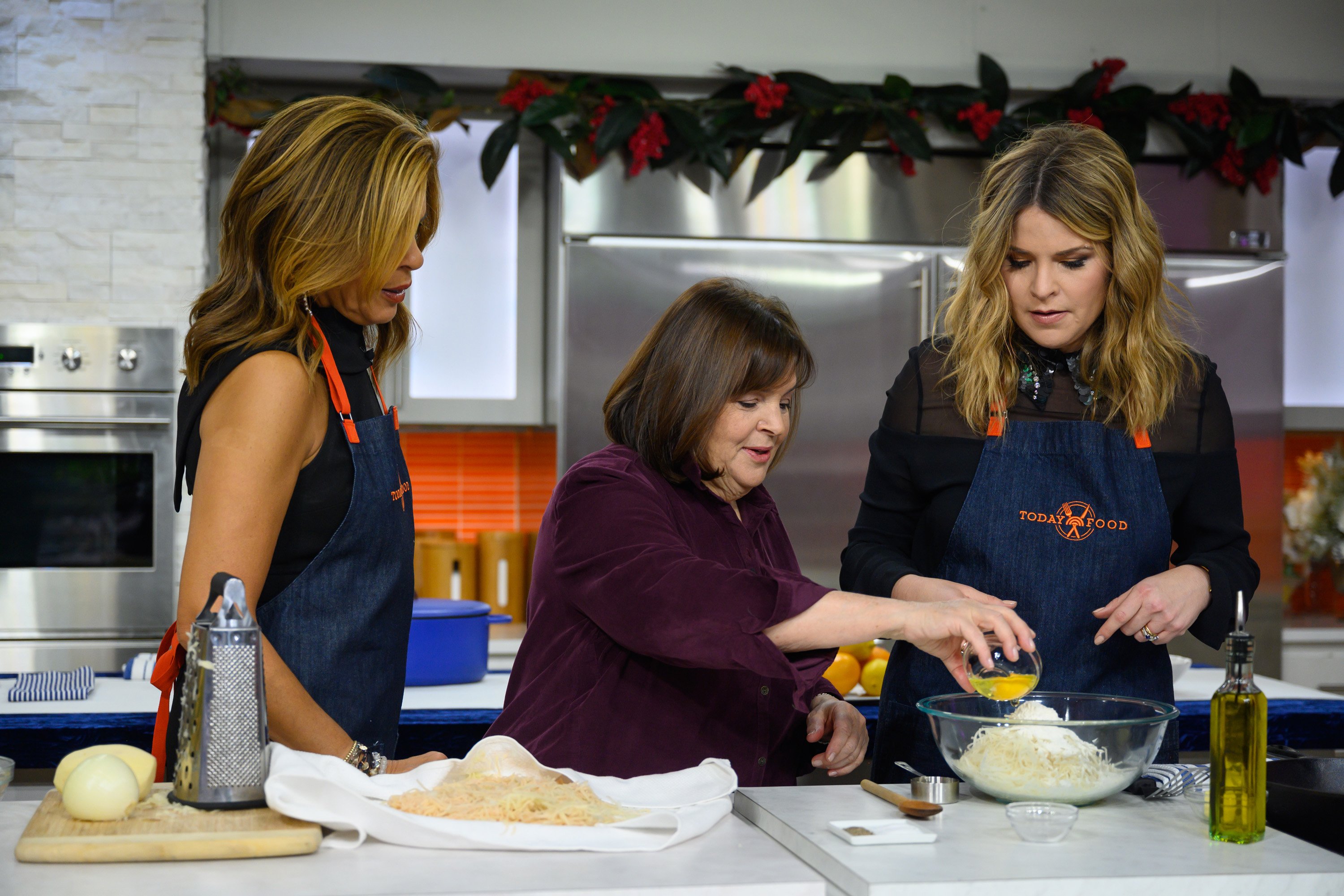 Garten is known for her delicious recipes, but she didn't learn how to cook from a cooking school. Rather, she learned most of what she knows from cookbooks.
"I bought Mastering the Art of French Cooking volumes 1 and 2, and every evening I would just work through those two books," says Garten during an interview with CBS Sunday Morning. "And I really kind of taught myself how to cook. Or I should say, Julia Child taught me how to cook."
The cookware Ina Garten uses
Ina Garten uses Le Creuset cookware. According to Williams-Sonoma, Garten has been using this brand since the 1970s. Some of her favorite Le Creuset colors are orange, cream, and lime green. The retailer says she uses a different color based on the meal she's cooking at the time.
Ina Garten wasn't allowed in the kitchen when she was a child
Garten didn't know anything about cooking when she was younger. She says her mother kept her out of the kitchen. "I think it's the reason why I'm a cook, because I was never allowed in the kitchen," said Garten after CBS Sunday Morning reporter Serena Altschul asked if she spent any time in the kitchen when she was a child.
"That was my mother's purview and she used to say, 'It's my job to cook and it's your job to study," continued Garten. She followed her mother's direction and went on to study economics at Syracuse University. Afterward, she worked as a nuclear energy budget analyst at the White House.
Garten transitioned to a culinary career in 1978 after purchasing a specialty food store in the Hamptons in New York. After selling the store more than 18 years later, she launched her cookbook career and then her current role as a Food Network cook. Garten said during her interview that she is still in disbelief when she wakes up each morning. She gets deep satisfaction from cooking for a living. "One of the great gifts that you can give people is to cook for them," says Garten.
Food trends don't interest Ina Garten
Some chefs get excited about the latest food trend, but this just isn't Garten's thing. She would rather prepare quick, simple meals her friends and family enjoy. She discussed her feelings about trendy foods with CBS Sunday Morning.
"People are always drawn to these kind of new, trendy things, and you just see them and [you're] not interested," says Altschul. Garten confirms that she isn't a big fan of trends. "I'm just not interested," Garten says. "I'm really not. I'm interested in really good ingredients that you cook to enhance [the food], that you can serve to your family and friends in like, half an hour."
Follow Sheiresa Ngo on Twitter.