Which Crew Members Have Been Fired on 'Below Deck' and 'Below Deck Med?'
Oftentimes, Captain Sandy Yawn from Below Deck Mediterranean and Captain Lee Rosbach from Below Deck work with a pretty diverse set of crew members.
The seasoned captains know sometimes crew members make mistakes and if the individual continues to put in enough effort, they usually can keep their job. However, if the crew member embarrasses the boat or him or herself, according to Rosbach, they will earn a plane ticket home. Other reasons a crew member may be terminated is if they drink while on charter, constantly clash with coworkers or for general bad behavior.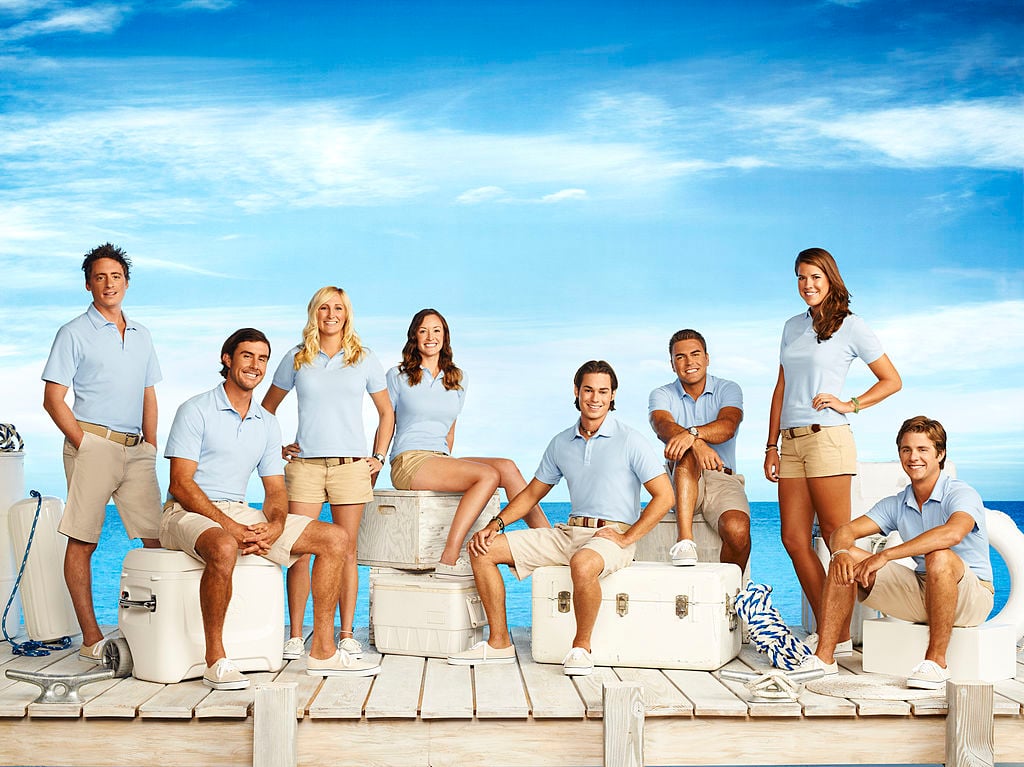 While most Below Deck crew members return for a number of seasons, some crew won't be seen again because they were fired. And while the majority of the crew are happy to continue being on the show, a few have quit and did so in the most dramatic fashion.
Andrew Sturby
Season one crew were left unscathed but Rosbach's first termination came during season two. Deckhand Andrew Sturby is given the dubious honor of being the first crew member to be fired on Below Deck.
The deckhand seemed to struggle during the season, although he presented a pretty solid resume. But eventually, he couldn't continue to keep up with the lie any longer. He ultimately revealed to Rosbach he lied on his resume as Sturby seemed overwhelmed and extremely anxiety ridden.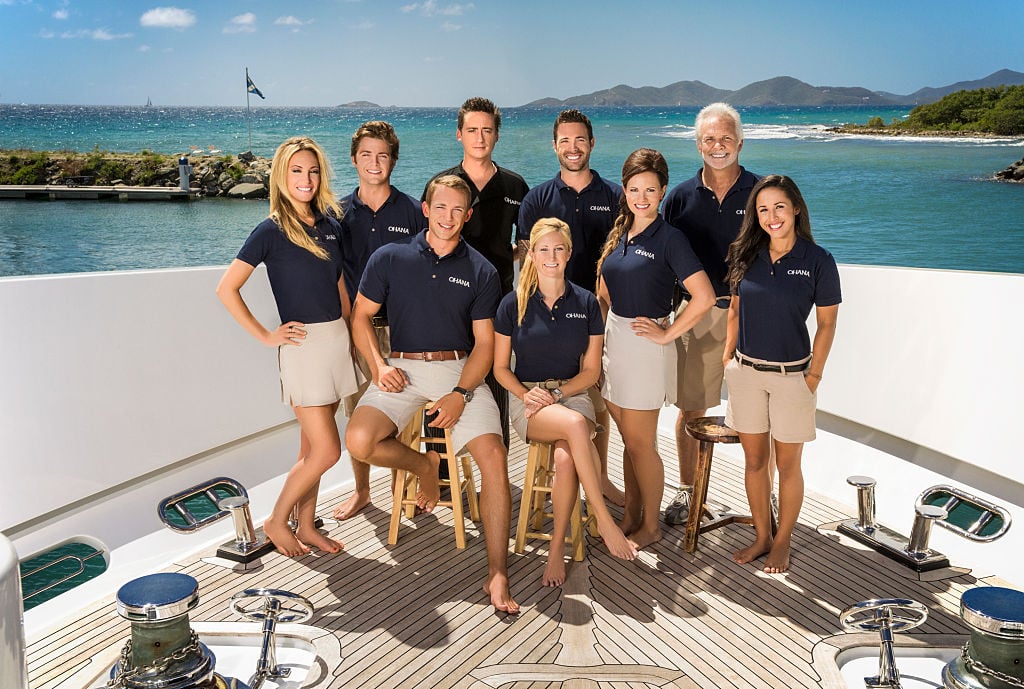 Sturby said his resume was so extremely embellished he said he was a very green crew member. Shortly after his reveal, Rosbach sent him home.
Leon Walker
Chef Leon Walker and chief stew Kate Chastain butted heads pretty quickly in season three. Chastain, who was used to working with chef Ben Robinson, tried to make it work with Walker. But the two seriously clashed as their styles could not be more opposite.
Ultimately, a galley fire led to Walker's termination on the yacht. Chastain had to cook late night meals for the guests, while Walker slept. He had left dirty pans inside a (dirty) oven, which caught fire. Thankfully the fire was extinguished quickly, but Walker and Chastain pointed fingers at each other.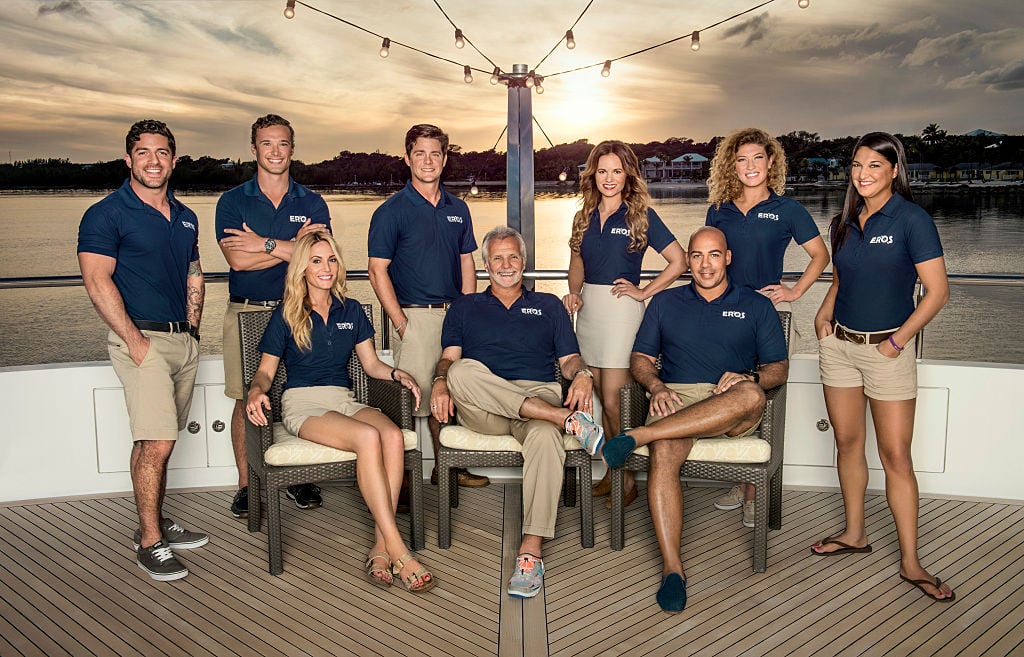 However, it was determined that the unclean kitchen was what started the fire. And as a result, Walker too was fired.
Dane Jackson
Another termination came during season three as well. Deckhand Dane Jackson stepped in to help out after an employee quit, but he was booted pretty quickly.
Although the ladies seemed interested in him at first, a night of seeing him drunk in the galley pretty much took care of any romantic interest whatsoever. Jackson seemed to pull his weight when he was sober on charter, but a weekend trip with the crew led to his employment termination.
Jackson became belligerent and a little aggressive when bosun Eddie Lucas told him to cool it. His drunk temper raged so much, Lucas had to escort him off the island where the crew was vacationing. Once he returned to the boat, Rosbach lowered the boom.
Trevor Walker
Trevor Walker was actually known as a "senior" deckhand on season four. And while Walker knew his job, his attitude got him into hot water with Rosbach. In the past, Rosbach seemed to struggle with some of the crew terminations. But not this one. He said Walker was totally fired.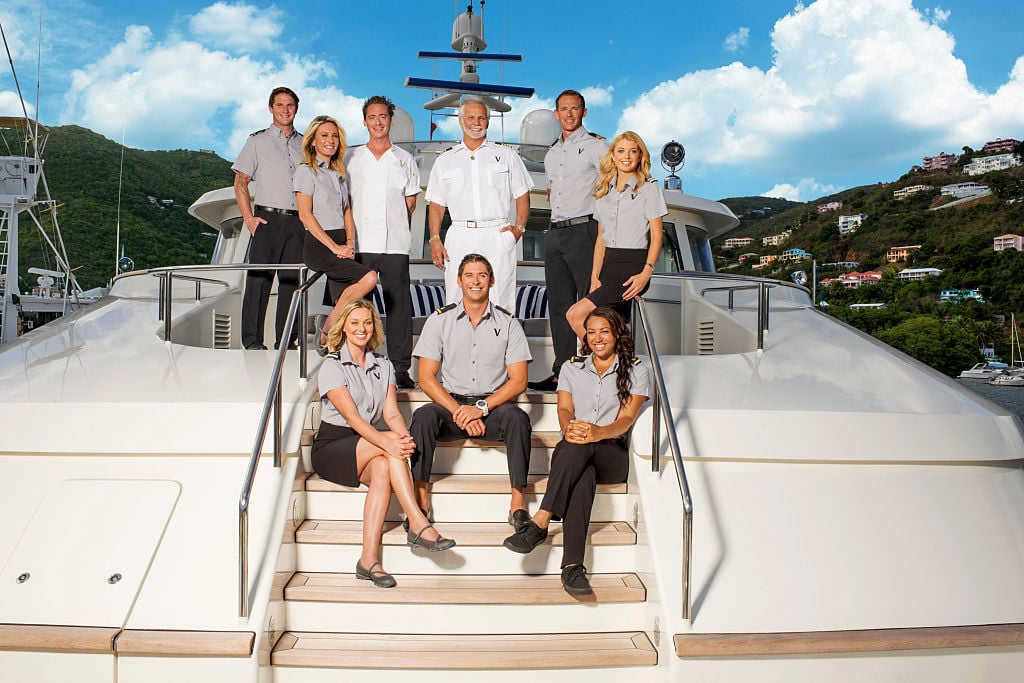 His biggest problem was not being able to work well with the rest of the crew. "Trevor doesn't play well with others, "Rosbach explained to Bravo's The Daily Dish. "He's extremely offensive. One drink is not enough and two is too many. He doesn't handle his alcohol well. He doesn't interact socially well with other people. And you have to have that chemistry on a yacht."
"You have to get along," Rosbach continued. "You don't necessarily have to like everyone that you work with. But you need to be professional enough to set it aside, do your job, and get along as best as you can," he said. "Trevor is just way too full of himself. Not enough room on that boat for anybody with an ego that size."
Chris Brown
Early in season five, deckhand Chris Brown got the ax. Brown was sweet and easy going but seemed to side more on chilling out rather than doing hard labor. In fact, he was busted for napping on the job too. He also seemed to be a little green and unsure about deckhand duties.
This season also included Nico Scholly's debut as a new bosun. He struggled with his responsibilities so Rosbach hired EJ Jansen to act as a sort of co-bosun, which of course rubbed Scholly the wrong way. But it was Brown who got fired.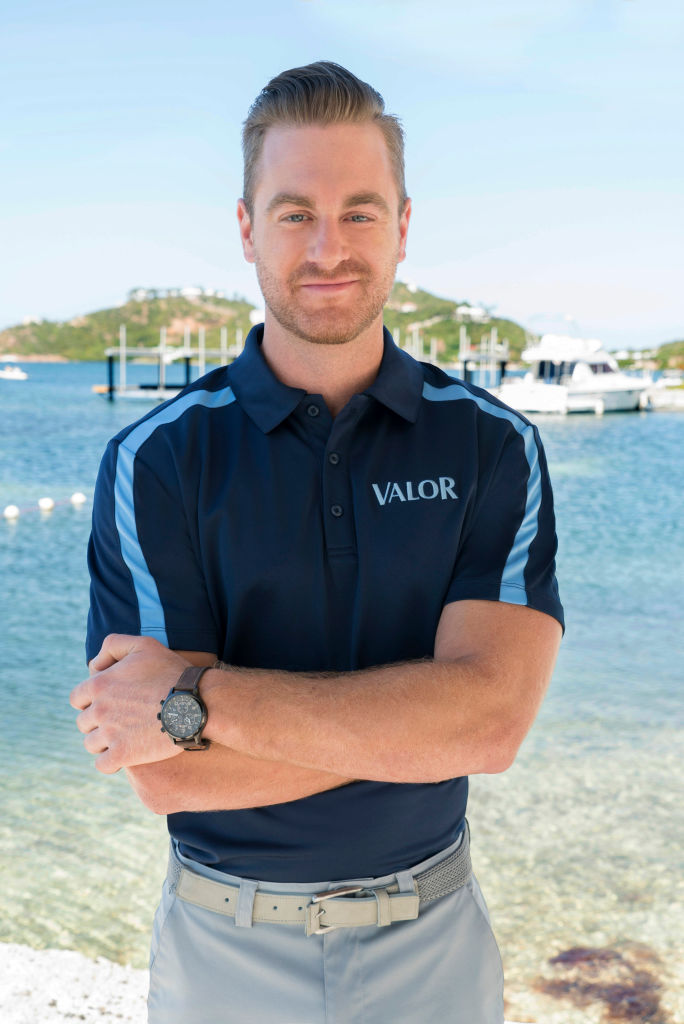 Once Jansen came on board, Brown was displaced because there weren't enough crew rooms for everyone. Rosbach didn't have enough time to teach Brown everything he needs to know so he got cut loose. "Cool," Brown replied.
Chandler Brooks
The last to get fired on Below Deck (thus far) is bosun Chandler Brooks. He arrived with significant experience. Plus he seemed like he wanted to run a happy deck team. However he often seemed scattered, plus he had no interest in helping deckhand Rhylee Gerber learn the ropes. The two clashed hard on a number of occasions.
Brooks ended up becoming very overwhelmed by the job. There were a number of communication errors and mismanagement of the deck team. He was ultimately let go after refusing to assist Kate Chastain in the interior (after Rosbach ordered it). Plus he didn't seem to care after he accidentally placed a charter guest on a slippery rock and she fell. Hard.
Once Brooks was dismissed, deckhand Ross Inia took over the job. Brooks seemed to leave with some of his dignity and on good terms with a few of the deckhands (not Gerber).
Danny Zureikat
Danny Zureikat is the only crew member to get canned (so far) on Below Deck Mediterranean. Zureikat was an extremely enthusiastic deckhand–but maybe too enthusiastic.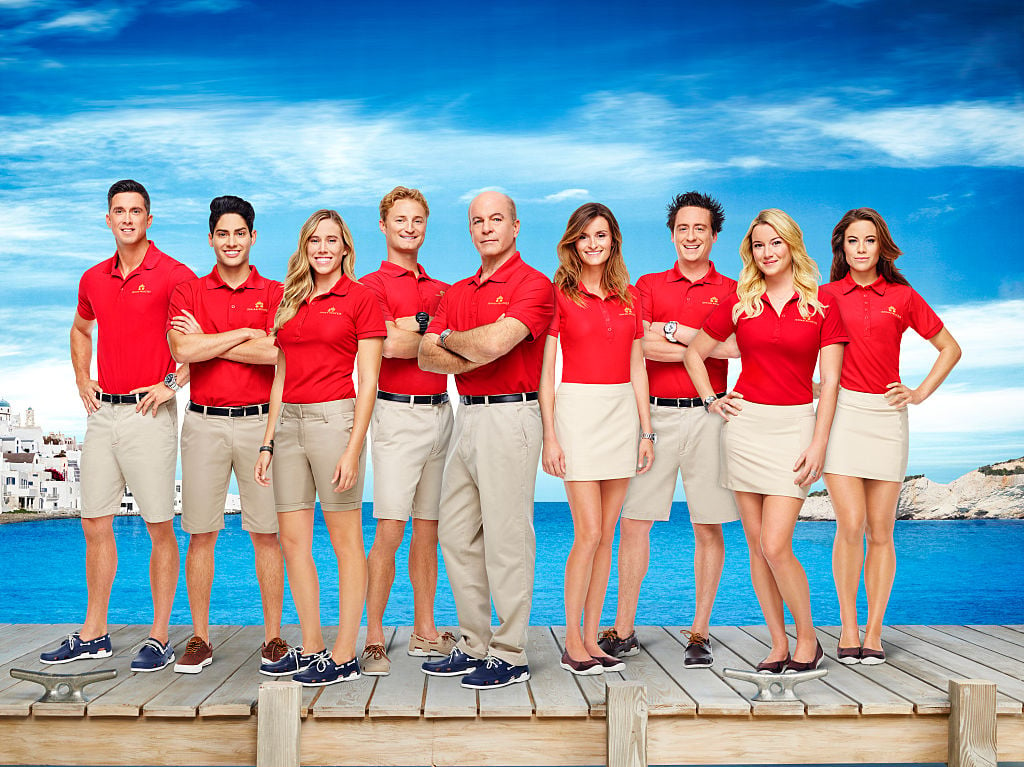 He did not get along with his bosun and other deck crew members. They found him irritating and annoying. Plus he was often preoccupied with posting to his Instagram, which also frustrated the crew who were busting their rump during charter. Captain Mark Howard gave him a warning and took his phone to keep him focused while on charter.
However, he ultimately kept talking smack to the crew and made out with a charter guest, even giving her his phone number. At that point he was sent home, although he almost made it the entire charter season.
A few people quit
A few departures were voluntary on the show. Deckhand Don Abenante in season three and third stew Caroline Bedol in season six both quit on Below Deck. Abenante's swansong was interesting because he was annoying the crew so Rosbach simply wanted to talk to him about it.
Apparently, Abenante didn't appreciate being admonished so he quit on the spot, much to Rosbach's surprise. Interestingly, Abenante showed up for the reunion and seemed to have made amends with the rest of the crew by then too.
One of the most dramatic exits on the show was when Caroline Bedol left the boat in tears. She was plagued by ongoing health problems but also felt iced out by the rest of the interior. But after giving notice, she was harassed and verbally assaulted while she waited in her cabin to talk to Rosbach. She was not invited to attend the reunion.
Check out The Cheat Sheet on Facebook!