Which Current 'Saturday Night Live' Cast Member Has the Highest Net Worth?
Saturday Night Live's current cast is certainly filled with an eclectic mix of comedians. While some are just getting their careers started, others have pretty much become certified celebrities. And as they've earned more fame, it's no surprise that they've become worth much more. Here are the current SNL cast members with the most impressive net worths, from lowest to highest.
Pete Davidson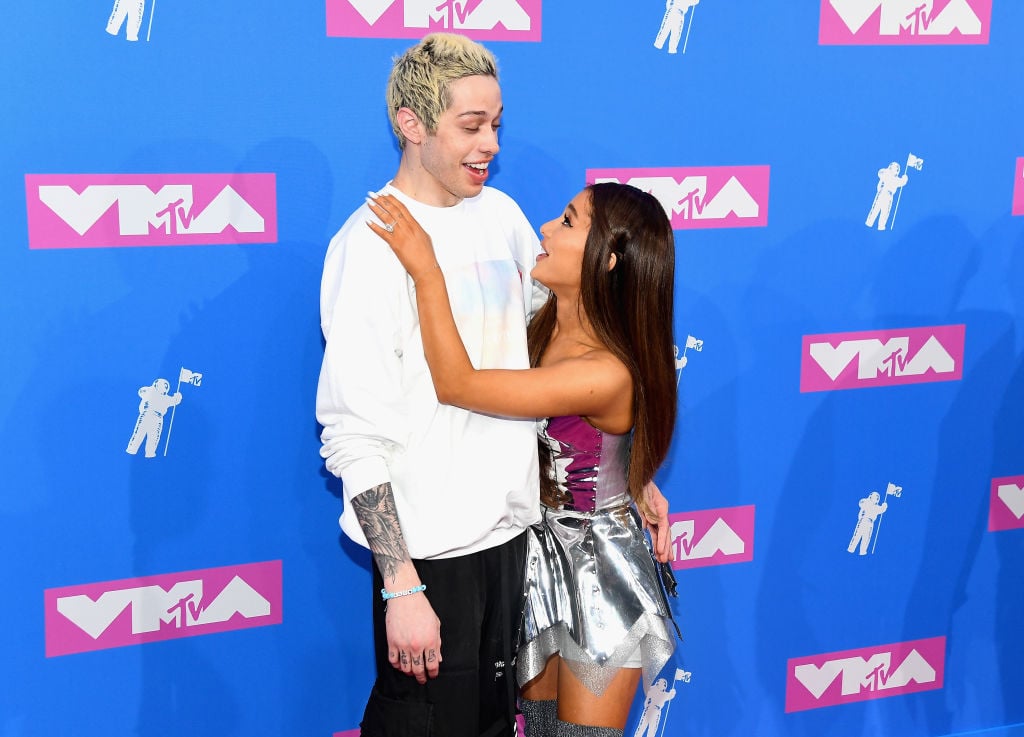 In 2018, Pete Davidson transformed from one of the less-popular SNL cast members to a straight-up celebrity. He's been on the show since 2014, but this seems to be the first year he's popping up on the show a lot more. Of course, his rise in fame is thanks to his high-profile engagement to pop star Ariana Grande — even though it only lasted for four months.
Considering he bought Grande an engagement ring for $93,000, we're kind of surprised Celebrity Net Worth estimates his net worth at *only* $2 million. Though Davidson joked about "looking for a roommate" now that he's no longer with Grande, we're sure he'll get by just fine.
Mikey Day
While Mikey Day started as a cast member on SNL in 2016, he's actually been involved with the show much longer. He was a writer from 2013 to 2016, but we're so happy he was moved to being in front of the camera. Like Davidson, his net worth comes in at an estimated $2 million. He was also on the improv comedy show Wild 'N Out, as well as Maya and Marty (hosted by SNL alums Maya Rudolph and Martin Short).
Kyle Mooney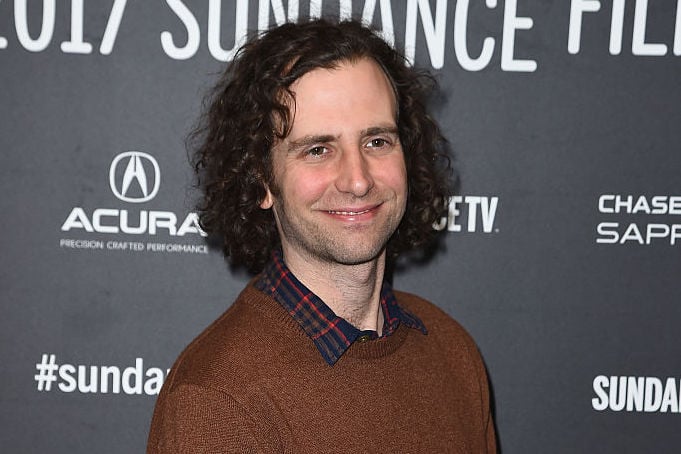 Kyle Mooney has been a staple SNL cast member since 2013. And by 2018, he's earned a net worth of $2 million. Other than SNL, he's appeared in titles such as Arrested Development, Zoolander 2 (2016), and Neighbors 2: Sorority Rising (2016). He also co-founded the sketch comedy group, Good Neighbor.
Michael Che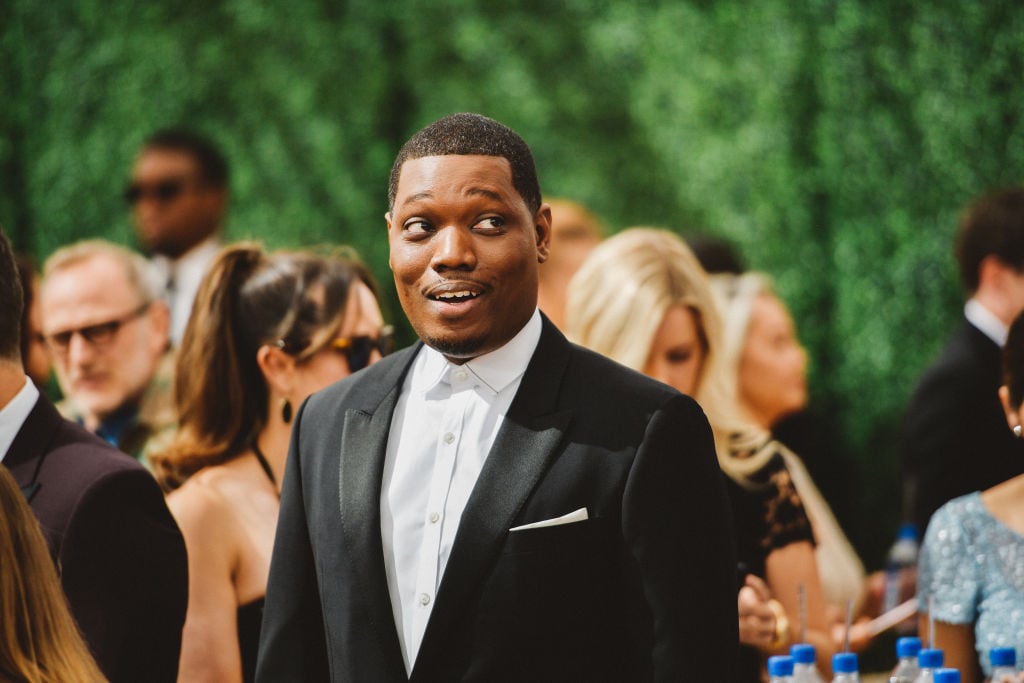 Michael Che definitely stands as one of the better-known current cast members of SNL. After all, he and fellow-Weekend Update anchor Colin Jost were chosen to host the 2018 Emmy Awards together. He started out as a writer for SNL in 2013, and by the next year, he became a Weekend Update anchor. And now, he's worth a pretty impressive $4 million.
Leslie Jones
Fan-favorite Leslie Jones joined SNL back in 2014 as a writer and a featured player. By 2016, she was bumped up to being a repertory player. She's become one of the most well-known members of the current cast, and now has a net worth of $5 million. Aside from SNL, she's appeared in some impressive titles, such as Trainwreck (2015), Ghostbusters (2016), and Masterminds (2016).
Colin Jost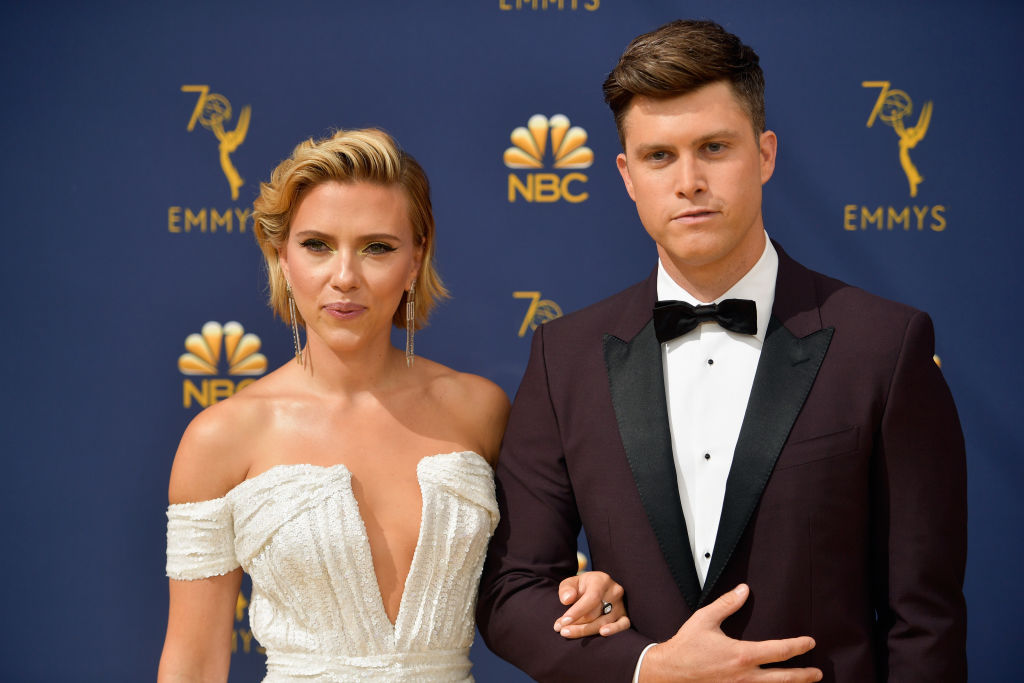 Even though Colin Jost only became a Weekend Update co-anchor in 2014, he's been involved with SNL much longer. He started as a writer in 2005, became a writing supervisor from 2012 to 2015, and was bumped up to co-head writer from 2012 to 2015. He really made his career with SNL and stuck with it, considering he only has two other on-screen titles, including 2015's Staten Island Summer and 2016's How to Be Single.
While his net worth is $6 million, it's worth noting he's in a relationship with actress Scarlett Johansson (who has a net worth of $140 million).
Kate McKinnon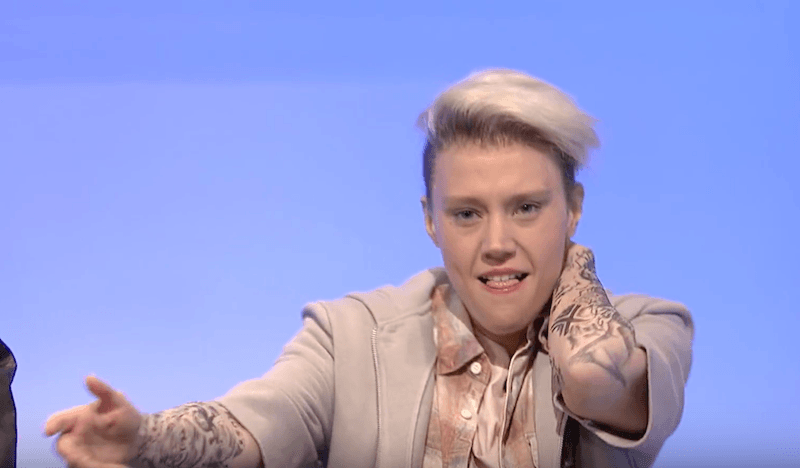 SNL fans might assume that Kate McKinnon would have the highest net worth of the current cast. However, she's actually tied for second with Colin Jost at $6 million. McKinnon is arguably the most diverse cast member, whose impressions are truly second to none. She's nailed impressions of Attorney General Jeff Sessions, Justin Bieber, and Hillary Clinton — to name a few.
She's also become a certified actress, with titles under her belt such as Ghostbusters (2016), Office Christmas Party (2016), and The Spy Who Dumped Me (2018). She's been with SNL since 2012, and we hope she stays around much longer.
Kenan Thompson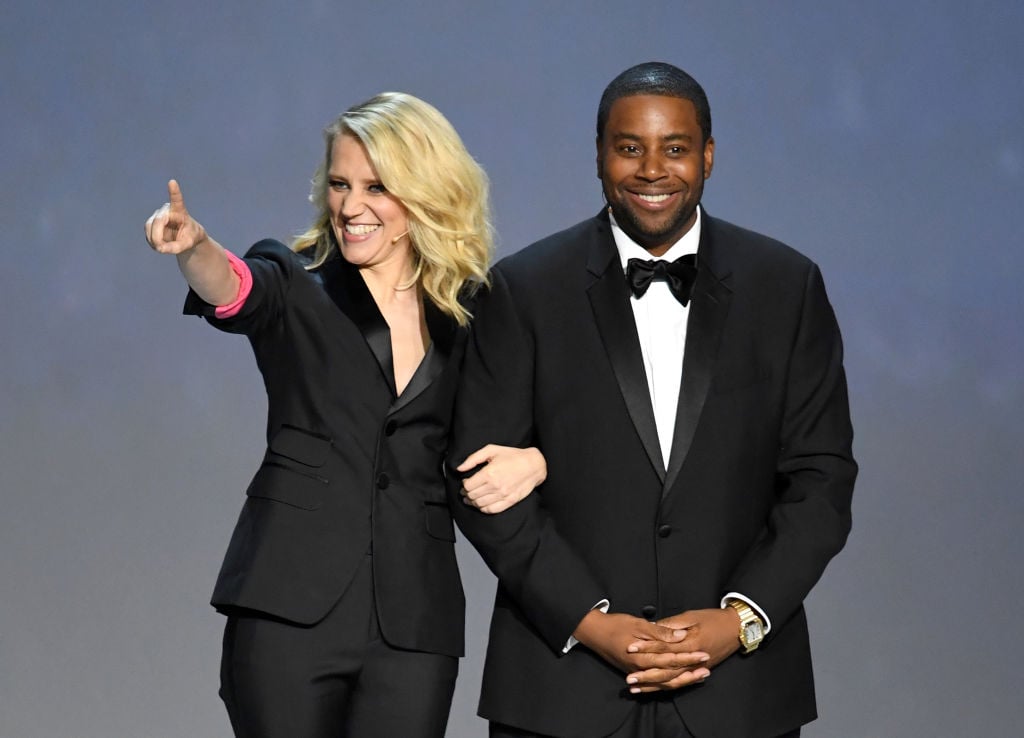 It's safe to say Kenan Thompson has earned the No. 1 spot on the current SNL cast list for the highest net worth of $9 million. He stands as SNL's longest-serving cast member in history, having started back in 2003. Like McKinnon, he's also a master of impressions. Some of his most famous include Steve Harvey, David Ortiz, and the now-disgraced Bill Cosby.
You probably remember when Thompson got his start on Nickelodeon. He was one of the starring cast members of both classic '90s shows All That and Kenan & Kel. Whenever he decides to put his SNL career to bed, we're sure he'll continue being successful no matter what he does.