Which 'Family Matters' Child Star Has the Highest Net Worth Today?
'Family Matters' was a mega-hit sitcom with superstar kids. Here's how the former child actors rank today when it comes to fame and fortune.
From The Fresh Prince of Bel-Air to The Wonder Years, the 1990s had no shortage of family-friendly sitcoms. Family Matters joined the ranks of the best comedies on television, with nine seasons of heartwarming stories. But after the show ended, the younger actors were challenged to navigate life after Family Matters as young adults. Here's how the former kid stars rank today when it comes to fame and fortune.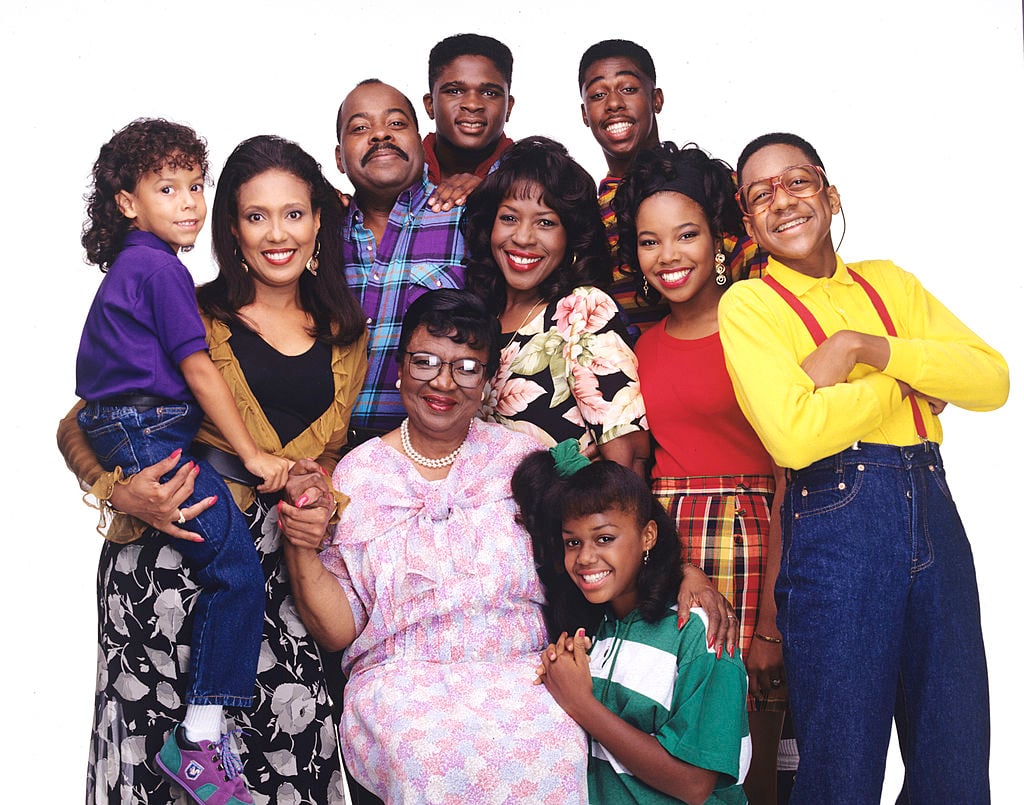 'Family Matters' was part of the TGIF lineup of sitcoms
Family Matters launched as a spinoff of ABC's Perfect Strangers. The show settled into the popular TGIF Friday night lineup on the alphabet network. The narrative revolved around the Winslow family, which included three siblings and one cousin for the first four seasons. Eddie was the oldest, followed by Laura and Judy. Baby Richie was the trio's cute little cuz.
In a bold move, the show re-wrote history and erased the youngest sibling, Judy, from existence. That decision may have stemmed from a greater focus on Steve Urkel, the annoying young neighbor who provided comic relief. The actors who played the children on the show have since moved on to other ventures and established considerable amounts of capital.
Darius McCrary as 'Eddie Winslow'
Darius McCrary played the Winslows' only son, Eddie. Since Family Matters ended, McCrary has appeared in a variety of television and film projects. Most notably, he voiced Jazz in Transformers and starred as Malcolm Winters on The Young and the Restless. According to Celebrity Net Worth, his total estimated wealth is about $10,000.
Jaimee Foxworth as 'Judy Winslow'
Jaimee Foxworth only appeared on Family Matters for the first four seasons. Her character, Judy, inexplicably disappeared, never to be mentioned on the show again. Foxworth moved on to a brief singing career before her stint in pornographic movies, which the actress detailed in an interview with Oprah Winfrey. Foxworth's total wealth amounts to an estimated $50,000, according to Celebrity Net Worth.
Kellie Shanygne Williams as 'Laura Winslow'
After her gig as Laura on Family Matters, Kellie Shanygne Williams opted for lower-profile work. She appeared in a few roles beyond the sitcom but has not appeared on screen for nearly a decade. Still,Celebrity Net Worth estimates that Williams maintains capital amounting to $2 million.
Bryton James as 'Richie Crawford'
After Family Matters, Bryton James, who played cousin Richie, became a bona fide soap star and accomplished voice actor, among other flairs. James has appeared in series, including The Vampire Diaries, and lent his voice to programs such as DC Super Friends and Young Justice.
Daytime fans will recognize James for his juicy role of Devon Hamilton on The Young and the Restless, which he has held down since 2004. According to Celebrity Net Worth, James is sitting on an estimated $2 million fortune.
Jaleel White as 'Steve Urkel'
Jaleel White became the most popular character on Family Matters and has logged nearly 100 acting credits during his career. To the delight of fans, in 2019, White reprised his role as Steve Urkel in Scooby-Doo and Guess Who?
Aside from his knack for comedy, the performer has proven his dramatic talent in movies such as Clint Eastwood's The 15:17 to Paris. Topping his former Family Matters child stars when it comes to riches, White boasts an estimated $10 million, as reported by Celebrity Net Worth.
How can fans watch 'Family Matters' today?
Fans who are feeling nostalgic about the Winslow brood can enjoy Family Matters from the very beginning. Hulu has the episodes available to stream any time, whether you're re-watching the show or discovering it for the first time.