Which Former 3LW Member Is The Most Successful: Naturi Naughton or Adrienne Bailon?
Former members of the R&B group 3LW, Adrienne Bailon and Naturi Naughton, have both carved out successful careers for themselves since the group's end. With acting, music and television hosting gigs under the belts, which one is more successful?
Before Disney Channel films and a hit TV show on Starz, Adrienne Bailon and Naturi Naughton – along with Kiely Williams – were in the powerhouse R&B girl group, 3LW. It's been years since they burst onto the scene in the early 2000s with pop hits like "No More" and "Playas Gon' Play." The group's albums went platinum and they toured around the world, but their career triumphs could not protect them from the harsh realities of the entertainment industry.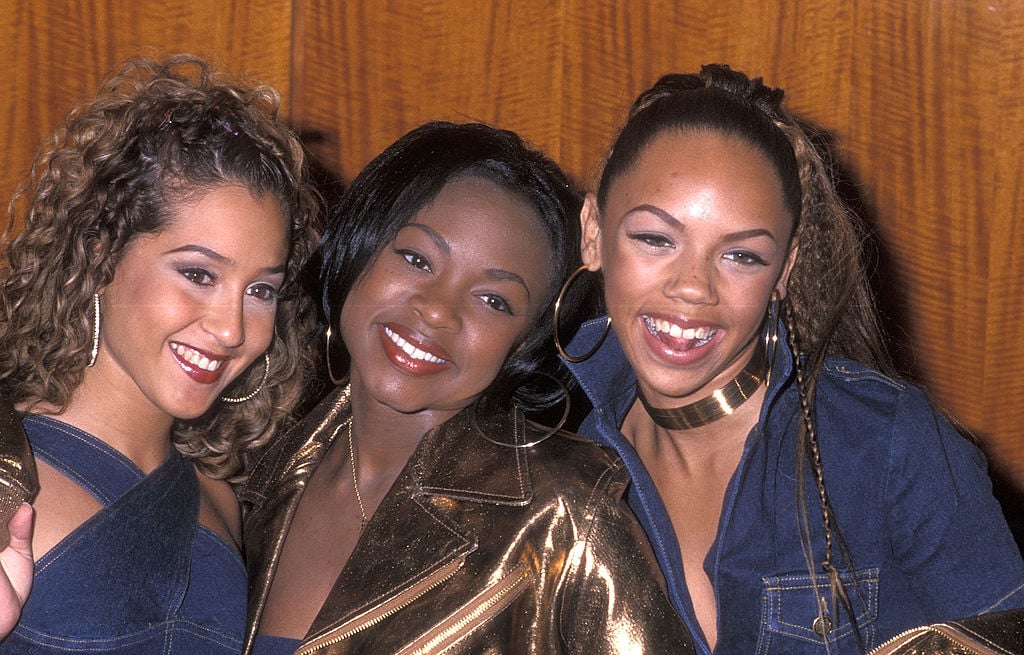 The group split in 2002 and Naughton claimed she was physically assaulted by one of her bandmates. A permanent divide was made with Williams and Bailon going on without her and finding a new member to replace Naughton.
Naughton did not let her experience in 3LW stop her train and was able to transition into acting. She's now on one of the biggest shows on cable television. While William's left the industry, Bailon dabbled in reality television and is now on daytime TV. Both Naughton and Bailon are making big moves, but is one more successful than the other?
Naturi Naughton breaks out as an actress
After Naturi Naughton says she was kicked out of 3LW, she found herself unemployed and potentially blackballed. The singer was unlucky in finding a solo recording deal and eventually moved back home with her parents and took college courses.
In 2005, she took a break from singing to focus on her other entertainment dreams. After working with an acting coach, her dedication paid off and from 2005-2008, she starred as Little Inez in the Tony Award-winning Broadway musical, Hairspray. Her work in Hairspray led to other roles in film in television, including Lottery Ticket and Mad Men. She played rapper, Lil' Kim, in the Notorious BIG biopic, Notorotious and for the past six seasons has been killing it in the Starz drama, Power, as Tasha St. Patrick.
Naturi credits her emotional exit from the group for setting the stage for her success. She told Ebony Magazine in a 2015 interview:
"It was hard. Honestly, I was a teenager. You're young, you're still developing who you are…tryna figure out how you want to look. You need to be uplifted, not degraded. It just lets me know that I am beautiful. I am smart. I am supposed to be here. Nobody can take that away from me no matter what somebody else says."

Ebony Magazine
Adrienne Bailon takes on acting and hosting
Adrienne Bailon continued with 3LW until the group disbanded. She went on to star in The Cheetah Girls movie trilogy and toured as a Cheetah Girl for several years under a contract with Disney.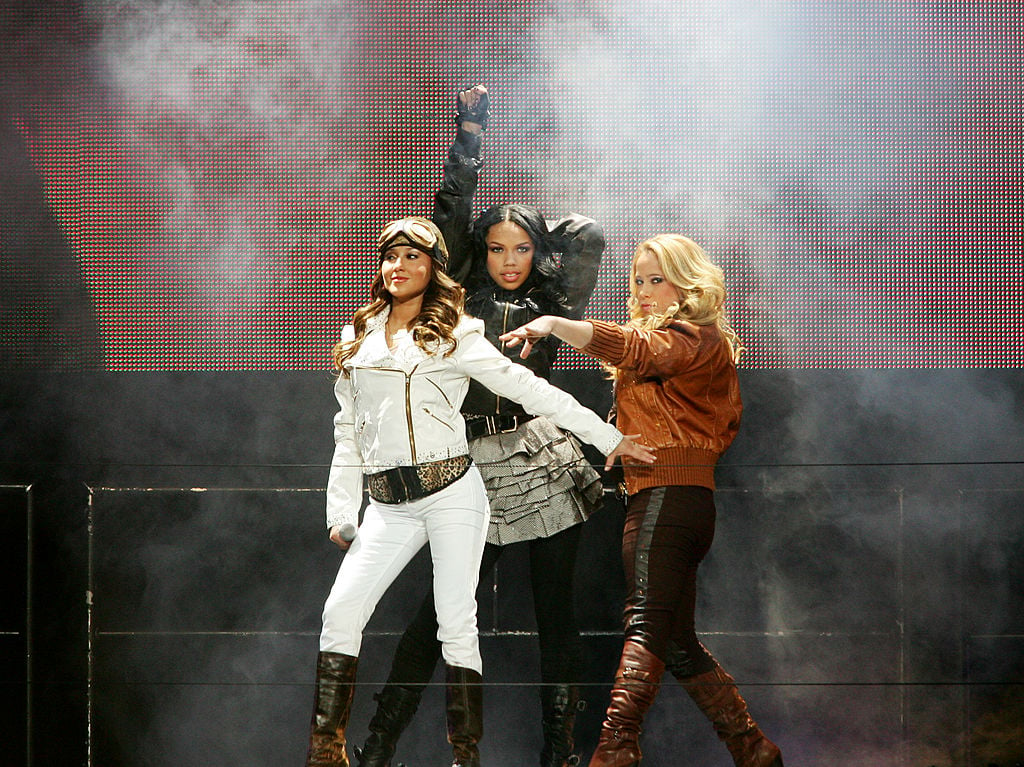 Music remained a passion for Bailon but after years of delaying a solo album, she put singing on hold. She tried her hand at reality television, appearing in Keeping Up With the Kardashians with her ex, Rob Kardashian. Bailon and her BFF, Julissa Bermudez, filmed two seasons of a reality show about their friendship and lives in NYC for the Style Network with their show, Empire Girls.
Bailon's big break came in 2013 when she was cast as a co-host of The Real, a daytime talk show on FOX. The show has been popular among working millennials and is now a winner of two Emmy awards!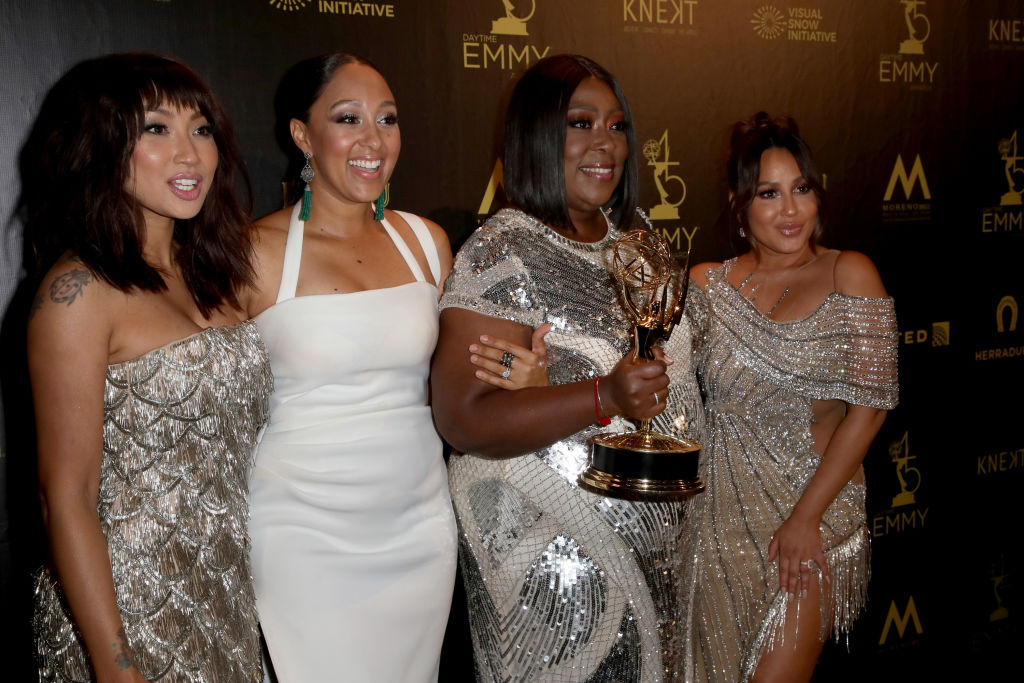 Naturi Naughton and Adrienne Bailon make amends and continue successful careers
After not speaking for over a decade, Bailon and Naughton came face to face in 2017 when Naughton appeared on The Real to discuss her role on Power. While Naughton had spoken out over the years about her hurt from being forced out of 3LW, it would be the first time Bailon would speak about it publically. 
"There was a lot that went on at that time that now looking back is just like, we were so young and it was so crazy," Bailon told Naughton. "I genuinely from the bottom of my heart never meant any harm towards you. I think you're talented and beautiful."
With the hatchet finally buried, both Bailon and Naughton remain powerhouses in their own regard. Celebrity Net Worth reports that Bailon has a net worth of an estimated $2 million, with Naughton's last estimate from the site to be about $800k, which is sure to have increased since her time on Power. Despite Bailon being reported to be worth more, it's safe to say both ladies are equally successful!