Which 'Growing Pains' Former Child Star Has the Highest Net Worth Today?
From Perfect Strangers to Family Matters, ABC network delivered a slate of super successful sitcoms in the 1980s. Growing Pains was added to the lineup in 1985, and the show's popularity brought fame and fortune to the young co-stars. But how do the former child stars from Growing Pains stack up now when it comes to net worth?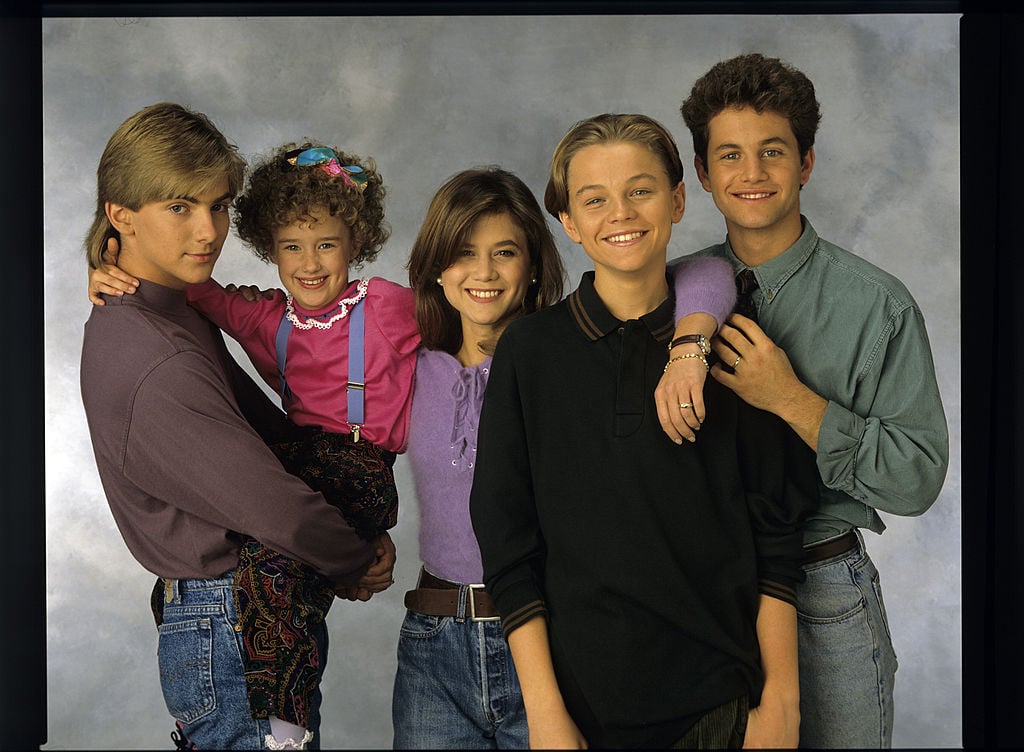 'Growing Pains' was a family show
Growing Pains revolved around the fictional Seaver family living in Long Island, New York. Maggie Malone Seaver was a hard-hitting reporter, and her husband, Dr. Jason Seaver, was a psychiatrist with a home office perfect for keeping an eye on the precious youngsters.
The Seaver family consisted of four children, and later in the series, a foster child. Wisecracking Mike was the eldest, followed by bookworm Carol, and the daredevil, Ben. Chrissy was the baby of the family.
During the final season, Mike, who had become a teacher, discovered that a teen student named Luke was experiencing homelessness. He desperately wanted to help. So, the Seaver household grew a little bigger when Luke moved in.
Which 'Growing Pains' former kid actor boasts the biggest bank account?
Growing Pains was on the air for seven seasons, giving most of the cast members enormous earning potential. Here's a peek at how they rank when it comes to wealth, according to Celebrity Net Worth.
5. Jeremy Miller as 'Ben'
Jeremy Miller has maintained a presence in Hollywood and has accumulated an estimated net worth of $2 million.
4. Tracey Gold as 'Carol'
After Growing Pains ended, Tracey Gold starred in a string of TV movies. She has built her wealth to an estimated $2.5 million.
3. Ashley Johnson as 'Chrissy'
Fans of NBC's Blindspot may recognize Ashley Johnson as "Patterson." The actress has logged over 135 acting credits and has amassed an estimated$3 million in the process.
2. Kirk Cameron as 'Mike'
Kirk Cameron has become known primarily for faith-based content in which he often co-stars with his wife, Chelsea Noble. The former teen heartthrob has boosted his net worth to an estimated $20 million.
1. Leonardo DiCaprio as 'Luke'
It should be no surprise that Leonardo DiCaprio is the Growing Pains former child star with the biggest bank account. DiCaprio quickly followed his stint on the sitcom with a slew of blockbuster films, including What's Eating Gilbert Grape and The Quick and the Dead. In 1997, his starring role in Titanic launched the actor's career into the stratosphere.
DiCaprio has headlined an impressive number of critically and commercially successful films. Catch Me if You Can, The Departed, and Inception are just a few highlights from the superstar's stellar resume. DiCaprio has been nominated for seven Academy Awards, one of which he won for his Best Actor performance in The Revenant.
With nearly 60 credits on his acting reel, a handful of projects on the horizon, and big box-office appeal, the performer has grown a huge fortune. According to Celebrity Net Worth, DiCaprio is worth an estimated $260 million.
How can fans watch 'Growing Pains' today?
Unfortunately, fans who want to re-watch Growing Pains have limited options. Repeat episodes of the show are not currently airing at the time of writing. However, those who are interested in owning a digital copy of the entire series can head over to iTunes or Amazon Prime Video for a digital copy.