Which One of the Jonas Brothers Has Hooked Up With the Most Fans?
The Jonas Brothers were well known for their squeaky clean image back in their Disney era, but they put the days of purity rings and wholesomeness behind them eventually. Which of the Jonas Brothers has hooked up with the most fans? The bros revealed the answer during a recent interview.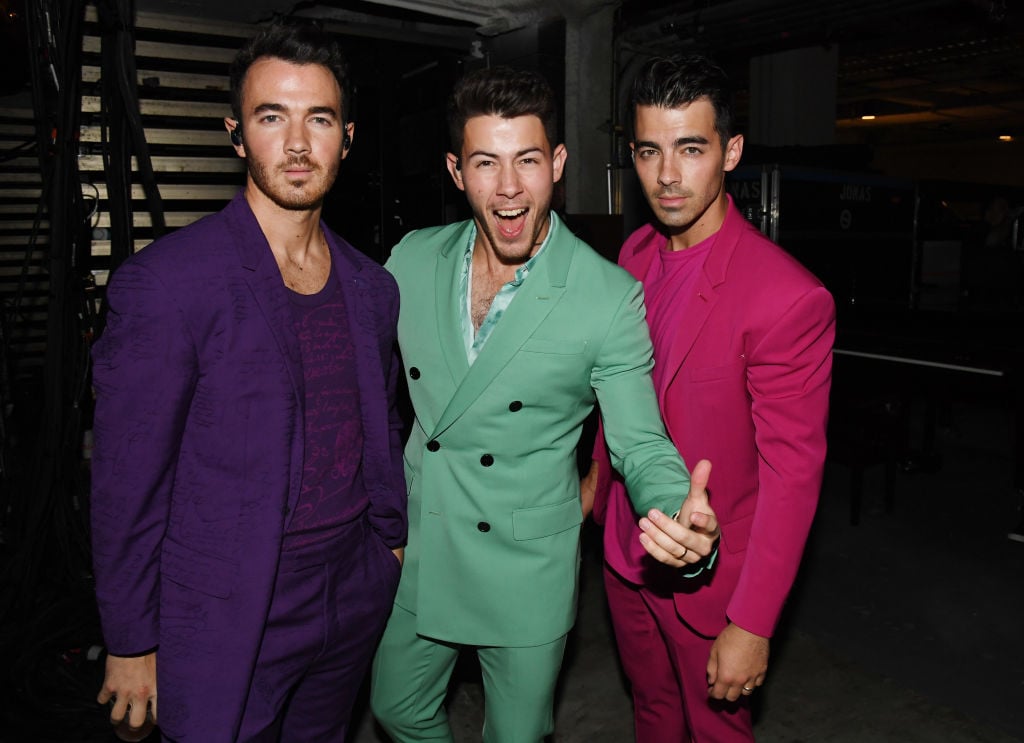 Who hooked up with the most fans?
During an appearance on The Ellen DeGeneres Show this week, the brothers played a game for Breast Cancer Awareness Month called "Don't Burst My Bubly," which involved a fast-paced game of question and answer.
Many of the questions were knowledge-based trivia, but DeGeneres was sure to slip in a few personal questions as well.
One of the questions was quite revealing, as the host asked: "Which Jonas Brother has hooked up with the most fans?" The question was Joe's to answer and it turns out that it's… him. After a brief moment of hesitation while his brothers giggled, he answered "probably me."
Joe has addressed the fan hookups before
Back in 2016, Joe admitted to picking up fans at concerts during an appearance on Watch What Happens Live. Host Andy Cohen asked: "Have you ever picked someone out in the audience when you're doing a concert and said to one of your guys, 'Hey, get that girl and bring her back'?"
He answered, "Yeah, I mean, I've invited them," adding, "Maybe not like… well, whatever you want to think."
Joe admitted that sometimes it didn't go down the way he expected, sharing: "But it doesn't always work out if you're like, 'Hey, why don't you get that girl's number for me?' and then they're more of a Nick or Kevin fan. That's never fun. Then it bites you in the ass." 
In a Reddit AMA session that same year, Joe was asked about whether he had hooked up with fans and responded, "Of course I have. Are you asking if I've hooked up with somebody that's been to one show before? Yes."
Joe admits he wasn't quick to forgive Nick for breaking up the band
During their appearance on The Ellen DeGeneres Show, the Jonas Brothers talked about their decision to get back together after Nick had initiated the band breakup.
Nick explained how, "by the end, it got really rough" between them, sharing how "working together every single day" made their family relationship tense.
He noted: "When that decision came to end it, I think that the next step was just in discovering who we are as family and actually building a relationship outside of our work and our creative life. What we found is that we actually really like each other."
Nick admitted, "It took some convincing. Joe was the last to come on board."
For Joe, he was definitely hurt by Nick's desire to split and shared, "I wasn't so quick to forgive Nick just yet but we worked through it." He added that "there's a magic that happens when we get up there and perform together… it felt like the right timing."