Which Kardashian-Jenner Sister Has the Most Pets?
Find out which pets the Kardashian-Jenner sisters have and who has the most animals.
Keeping up with the Kardashians means not only keeping up with the most famous momager and siblings in the world but also all their children and the furry members of their family. However, many fans don't know much about the KarJenner pets.
Here's the scoop on all their furry friends and which sister has the most animals.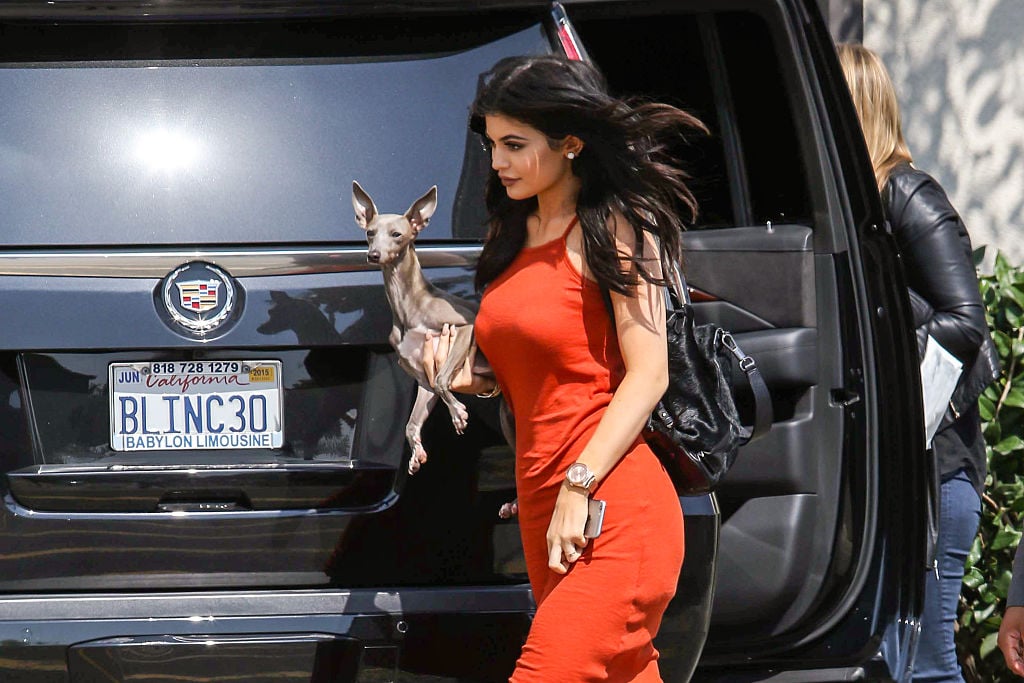 Kim Kardashian
Kim is a dog lover and currently has three canines.
In 2017, she adopted a Pomeranian named Sushi for North and in 2019, picked up two more little furballs.
Kim showed them off on Instagram and asked her followers for some help with names, revealing that North suggested Saké, Soba, or Soy Sauce. What some people found surprising about that is that North already knows what Sake is at her age.
Kourtney Kardashian
The eldest Kardashian sister has a few four-legged friends as well.
Kourtney has two puppies. One is a Pomeranian and the other is a golden retriever.
The Poosh founder also has a pet rabbit, Snowflake, who's made an appearance on social media once or twice.
Khloé Kardashian
Khloé previously had one dog, a Labrador retriever named Gabbana. Sadly, Gabbana died a few months before her daughter, True, was born. Gabbana was a family pet who Khloé took in after Kris and Caitlyn Jenner divorced.
The Body Revenge host posted about the loss of her pup on social media writing, "My sweet Gabbana passed away 💔😩 She was more than a pet. She was my first child, my companion and my friend. She was incredible! She made sure I was never lonely even during lonely times. The house will never be the same. I never thought I would be this devastated over losing a dog but 14 years, is a long time together. She filled a significant role in my life and I'm forever grateful. I love you Goober!! I'll remember you always!"
Khloé's youngest sister, Kylie, has honored Gabanna's memory via one of her lip kits.
Kendall Jenner
As for Kendall, she has two dogs and one snake.
The model calls her pet reptile "my son" and has shared pics her pooches — Mew, a greyhound, and her Doberman Pinscher — on Instagram.
Kendall revealed that she uses the on-demand dog walking app, WAG, when's she traveling for work.
Kylie Jenner
But the Kar-Jenner sis who has the most furry babies is Kylie.
The makeup mogul has one chicken, one bunny, and six dogs.
Fans of the youngest sibling will recognize greyhounds, Bambi and Norman, as they been featured on Kylie's Instagram as long as anyone can remember.
She also owns another greyhound named Sophia, a floppy-eared pup she calls Penny, a Dachshund named Ernie, and in 2019 got a new puppy, Wesley.
Her chicken, Eddie, and bunny, Bruce, are still said to be in Kylie's care but just don't crave as much face time on social media as her canines.
Read more: Who is the Shortest Kardashian-Jenner Sister? (The Answer Might Surprise You)