Which Kardashian Jenner Sisters Don't Touch Alcohol?
The Kardashian Jenner clan knows how to party. The family receives invites to every important social event imaginable, including the Met Gala, and Sean 'P. Diddy' Combs birthday party. Of course some of the KarJen sisters are known to indulge in an alcoholic beverage here or there, especially socially.
Some of the ladies like to drink more than others, however. For a lot of the clan, their drinking habits have changed over time. Here's a look at each sister and how much she drinks, if at all.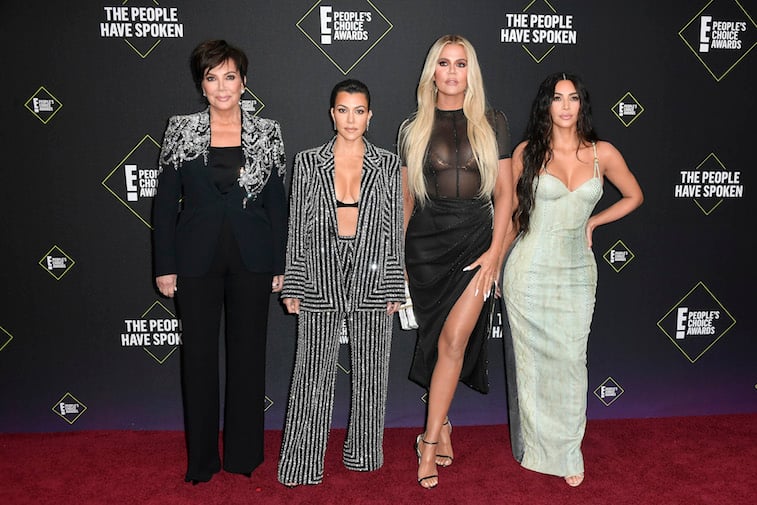 Khloe Kardashian's DUI
Khloe famously started the very first season of Keeping Up with the Kardashians by getting arrested for a DUI. Despite the fact that drinking got her into legal trouble, she's never stopped having a glass or three of wine when the occasion calls for it.
She's not a repeat offender, though. Even though she's still open about her alcohol consumption (and how much she enjoys it), she hasn't gotten another DUI.
Kim Kardashian doesn't drink anymore
The second Kardashian daughter partied hard with Paris Hilton before landing her own reality TV show. Since then, however, she's all business. She's not really interested in drinking anymore.
It's not just talk, either. Her sisters confirm that she just doesn't drink. According to Khloe, "Kimberly does not drink alcohol whatsoever. Pregnant or not, she's just never been into it."
Kim does occasionally show up on social media with a glass in her hand, but she's more of a social drinker. She'll take a glass of wine at parties, but that's it.
Kourtney Kardashian's drinking drama
Kourtney drinks. Occasionally she'll get sloshed and make drama on KUWTK. Apparently this is nothing. Her sisters say she used to drink more.
She's very knowledgeable about alcohol. She advises her fans on low calorie alcohol, saying she'll "go for either tequila on the rocks, beer, or wine. If you're cutting down on sugar, it's good to know that rosé wine usually has less sugar than red or white."
Kourt puts that knowledge to good use. She's often getting too drunk and doing something silly, like singing karaoke or making fun of her younger sister Kendall Jenner.
Kendall Jenner's drunk tattoo
Kendall used to be completely dry. She didn't drink at all, which is impressive. She found fame early, and was a successful supermodel before her 21st birthday. Even though she was traveling all over the world, she was too driven to party hard like her older sisters did at her age.
According to an interview Khloe gave when Kendall was 20, "Even when Kendall goes to Europe where the drinking age is 18, she's never—Kendall's really focused and determined."
That's changed. She's still not a huge drinker, but she got drunk enough on her 21st birthday to forget that she had a new Rolls Royce. She also got an unfortunate tattoo while she was under the influence. While she was too drunk to know any better, Kendall had the word "MEOW" inked on her bottom lip.
Kylie Jenner's unforgettable 21st birthday
Like her sister Kendall, Kylie wasn't swept up in a party lifestyle when she was younger. She was a huge supermodel, and had a lot of success with her company, Kylie Cosmetics, at a young age. Still, she didn't really drink. Her family said she just wasn't into it, and she even said that before her 21st birthday she had never had an alcoholic beverage.
Now all that has changed. She was so drunk at her 21st birthday party that kids will probably study it in history class. It was an epic, never before seen level of wasted.
Since Kylie was the last sister to turn 21, it is safe to say that now all of them partake in the drinking of alcoholic beverages. While the sisters have abstained in the past, that can't be said about any of the KarJens now.