Which Kardashian Sister Has Changed the Most on 'Keeping Up With the Kardashians'?
The Kardashian family has been in the public eye for a long time now, and it's clear that they are not the same people as they were many years ago. For example, most of them found new business ventures, fell in love with different romantic partners, and generally just grew up like anyone would.
For fans who have been watching Keeping Up With the Kardashians season after season, it's also obvious that some parts of their personalities have changed as well. So which Kardashian sister do fans think might have changed the most since the first episode of the show?
'Keeping Up With the Kardashians' has been on the air for over 10 years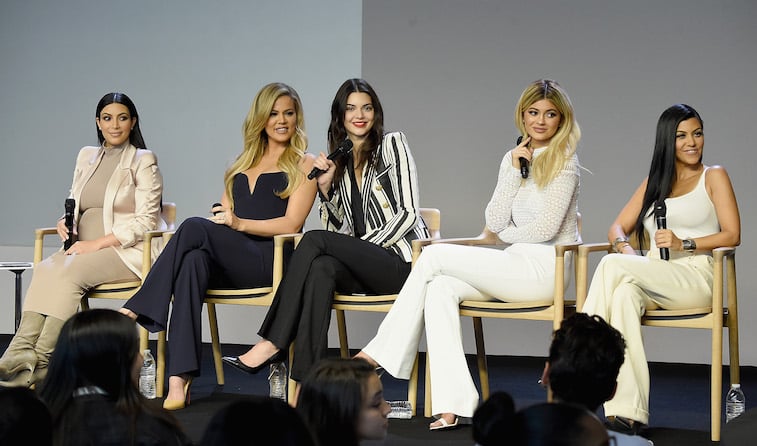 Keeping Up With the Kardashians first premiered in 2007. It quickly became a hugely popular show that is watched by people all over the world. The Kardashians went from being just another wealthy family from California to becoming household names everywhere.
Over the years, fans got to see the Kardashians go through many ups and downs. The two youngest sisters — Kendall and Kylie — literally grew up in front of the camera.
Meanwhile, the older sisters — Kourtney, Kim, and Khloe — lived much of their 20's and 30's on the show. The cameras documented their lives as they dated, got married, had children, and even experienced heartbreaks.
Fans think that Kim Kardashian has changed for the better
After 17 seasons of the show, fans have generally formed a positive opinion of Kim Kardashian. According to viewers, Kim used to be more "stuck up" in the earlier seasons, though she has matured into a humble person over the years.
"Kim has changed the most," a fan on Reddit said. "She used to be so full of herself and lacked personality and was so stuck up and now she seems more down to earth and honest and fun."
Another agreed, saying:
"She used to annoy the s**t out of me, but this season she just seems so level-headed and genuine… I love that she's working to be a lawyer and trying to make real changes in the world with the influence she has. She also seems like a great mom and just overall seems to know how to balance it all. I really respect her work ethic."
Kourtney Kardashian might have changed for the worse
While Kim seems to have gained some new fans recently, her older sister Kourtney might have lost them. There are many viewers who liked Kourtney the best in the earlier seasons, though these days her personality tends to put people off.
"She was so funny and hard working in terms of the store in the beginning," a viewer commented. "She seems kind of blank now."
"While Kourtney was never my favourite, I used to really like her cause she seemed laid back and funny," another person added. "But after that family trip they took to Bali and her behaviour on that trip and everything afterwards, I just can't stand her. The way she treated Khloé was out of line. She is just so delusional and up her own a**, it's annoying."
Will 'Keeping Up With the Kardashians' end soon?
Although a lot of viewers appreciate the show for allowing everyone to get a glimpse into the life of the Kardashian-Jenner family, there are no doubt many people who think the reality series has run its course.
Ratings have declined in the past several years. Some critics point out that there is no need for KUWTK anymore when the Kardashian-Jenners all share their lives on social media. Moreover, it has also becoming increasingly clear that quite a lot of drama on the show is manufactured for TV.
Currently, it is not known yet whether KUWTK will continue in the future. The family's contract with E! is up in 2020 and Kris Jenner is negotiating for her clan to get a salary bump if the show continues.