Which Kardashian Went to Jail?
Find out which Kardashian-Jenner went to jail.
Life seemingly couldn't be better for the Kardashian-Jenners. The mega-celebrities have beautiful families, some of the most lucrative business and endorsement deals known to man, and a famous reality show that is still breaking records more than a decade after its debut.
However, things haven't always been so glamorous for them. They've experienced everything from health issues to breakups to cheating scandals — oh, and jail.
So, who is it? Which Kardashian went to jail?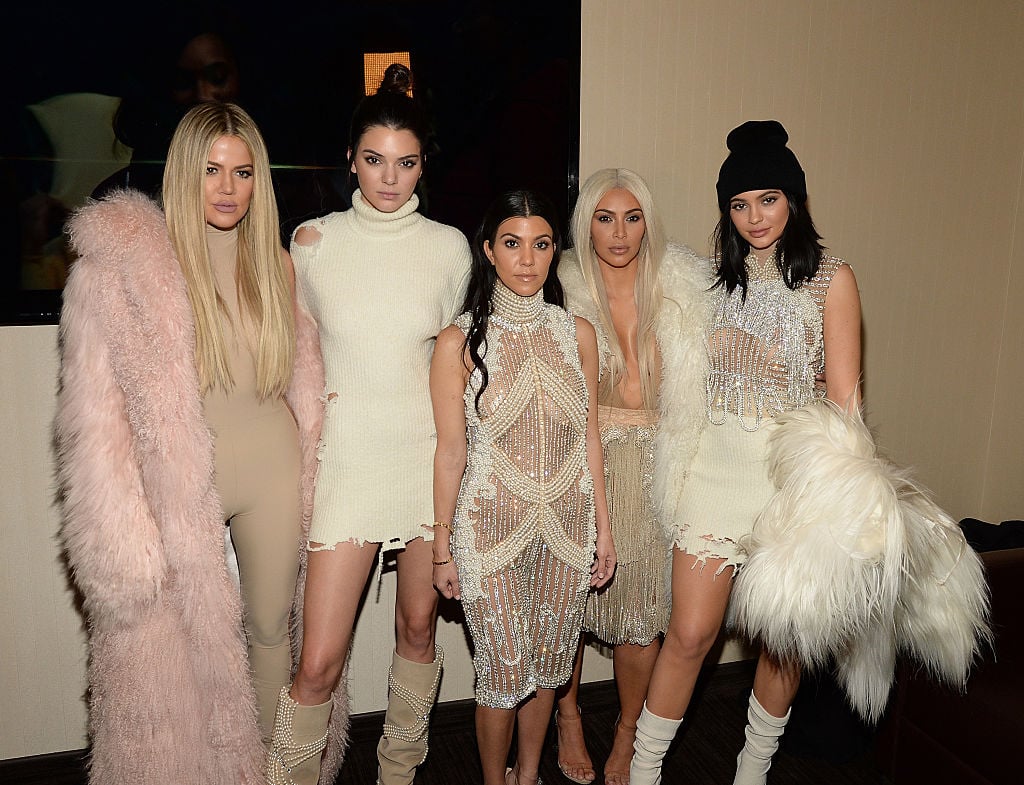 Khloé Kardashian got locked up years ago
Khloé's legal troubles began in March of 2007 when she got arrested for driving under the influence. People reports that she got a slap on the wrist, only receiving three years probation. But she'd violated probation by the following year after failing to complete road cleanup duties and enroll in an alcohol education program. As a result, Khloé was ordered to serve 30 days in jail.
Then then-24-year-old reported to the Century Regional Detention Facility in Lynwood, California on July 18, 2008 to serve her time. But she got out just three hours later due to overcrowding.
The drama actually played out on 'Keeping Up with the Kardashians'
You might not remember, given that happened way back in the first season of KUWTK, which is now in its 17th season. But cameras followed as Khloé prepared for her jail stint. 
In one particular clip, Kris Jenner and Kim Kardashian West accompanied her as she headed to the facility, but her sibling wasn't super supportive. During the ride, the KKW Beauty mogul sat in the backseat snapping selfies with her camera.
"Kim, would you stop taking pictures of yourself?" Jenner barked. "Your sister's going to jail."
It was nothing to joke about at the time, but the family has learned to laugh at the moment over the years.
In 2016, Kim shared some of the iconic photos she took as Khloé headed to jail on her website.
"I recently found the selfies from years ago when Khloé went to jail!" the reality star wrote. "Had to share them with you guys because they are SO funny and I still can't believe this happened. Good thing I took some selfies to document the moment when we went to bail her out LOL! Love you, Khloé!!!"
Khloé has changed her life around
About a year after she got out of jail, Khloé married NBA star Lamar Odom. They were together for about four years before she filed for divorce in 2013. The divorce was finalized in 2016.
After that, she started dating Cleveland Cavaliers star Tristan Thompson. They were in a relationship for nearly three years, a period in which they had a daughter, True, who was born on April 12, 2018.
But Khloé and Thompson split in early 2019 after he allegedly cheated on her with her family friend, Jordyn Woods.
These days, Khloé is focusing on her daughter and her denim line, Good American, which launched in 2016. She actually talks a lot about her life on KUWTK, which comes on Sundays at 9 p.m. ET.