Which 'Living Single' Star Has the Highest Net Worth Today?
Here's the scoop on what 'Living Single' was all about, why 'Friends' factors into the discussion, and how the stars rank today when it comes to net worth.
Living Single was FOX's breakout hit sitcom of the 1990s. The show ran for five seasons, boosting the popularity and wealth of the cast. Here's the scoop on what the show was all about, why Friends factors into the discussion about the series, and how the Living Single stars rank today when it comes to net worth.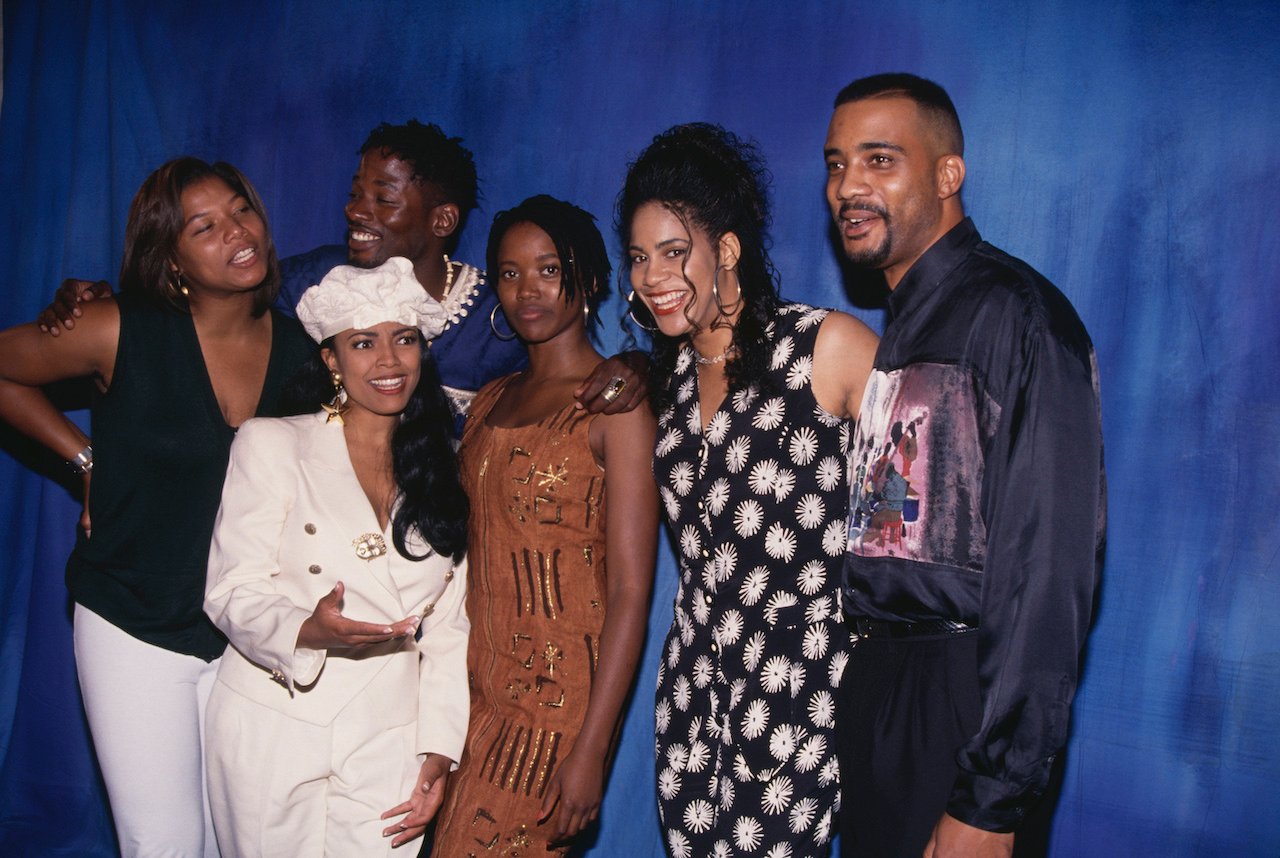 'Living Single' paved the way for 'Friends'
Before Friends ruled as America's favorite show, Living Single perfected the model. In Living Single, six twenty-something Brooklyn, New York, neighbors enjoyed romantic exploits, business ventures, and, of course, witty banter.
The characters included the level-headed Khadijah James, the ditsy Synclaire James-Jones, the romantic Regine Hunter, and the legal eagle Maxine Shaw. Rounding out the narrative were the upstairs neighbors, suave Kyle Barker, and modest Overton Jones, who were roommates.
It is impossible to ignore the similarities between Living Single, which debuted on FOX in 1993, and Friends, which launched on NBC one year later. According to Living Single star, Queen Latifah, that was no accident. All Hip Hop quoted the rapper turned actress as saying this:
"It was one of those things where it was a guy called Warren Littlefield that used to run NBC and they asked him when all the new shows came out, they said, 'If there's any show you could have, which one would it be?' and he said, 'Living Single.' Then he created Friends.
"Well, Friends was so good, so it wasn't like we hated on it or anything like that. But we're still figuring it out, if you want it, we'll give it to the people."
The 'Living Single' cast ranked by wealth
Unlike Living Single, the cast of Friends made headlines when they commanded hefty salaries. Although the Living Single ensemble didn't make as much as their NBC counterparts at the time, the former co-stars have boosted their bank accounts with other endeavors. Here's how the cast of Living Single stacks up when it comes to wealth, according to Celebrity Net Worth (except John Henton, who is not listed on the site).
5. John Henton as 'Overton 'Obie' Wakefield Jones'
According to Trend Celebs Now, Henton's net worth stands between $1 million and $5 million.
4. Terrence 'T.C.' Carson as 'Kyle Barker'
Ranking fourth on the list, Terrence 'T.C.' Carson has built an estimated $2 million in wealth.
3. Kim Coles as 'Synclaire James-Jones' and Erika Alexander as 'Maxine Felice Shaw' tied
Kim Coles and Erika Alexander share the number three spot on the list with an estimated $3 million each.
2. Kim Fields as 'Regine Hunter'
Actress turned director, Kim Fields, claims the number two spot with an estimated $8 million in net worth.
1. Queen Latifah as 'Khadijah James'
It should be no surprise that superstar rapper, singer, and actress, Queen Latifah, tops her former Living Single co-stars with an estimated $70 million fortune.
How can fans watch 'Living Single' today?
Viewers with a cable package that includes MTV2 can relive all the adventures of the Living Single crew. The network currently airs encores of the series. Hulu subscribers are also in luck. The streaming giant offers Living Single on its platform. The sitcom is also available to rent or own from various digital services.