Which 'Married at First Sight' Couple Asked Supernanny For Help?
In a Lifetime mashup, Supernanny Jo Frost offered some parenting advice to a fan favorite 'Married at First Sight' couple. Season 6 'MAFS' couple Shawniece Jackson and Jephte Pierre asked the famous nanny for advice on disciplining their toddler.
Famed British nanny, parenting guru, and television personality Jo Frost (usually known by her TV alias, Supernanny) returned to Lifetime for a new season of Supernanny in Jan. 2020 for the first time since 2011. And in a Lifetime mashup, Frost even gave some advice to a fan-favorite couple from Married at First Sight. 
Shawniece Jackson and Jephte Pierre first appeared on Married at First Sight Season 6. Not long after getting married, Shawniece and Jephte found out they were expecting a baby girl, Laura Denise. The couple welcomed their baby girl in 2018 and has since appeared on Married at First Sight: Happily Ever After. 
Although the pair went through a major rough patch and even a separation, they're now doing well together. Most recently, they began offering their take on the new MAFS couples on Couples Couch, which is similar to TLC's 90 Day Fiancé: Pillow Talk in that previous cast members give real-time commentary on new seasons of the show.
Shawniece and Jephte might be going strong as a couple, but parenting always comes with its challenges. In a recent Supernanny clip, the real-life Mary Poppins stepped in to give the MAFS stars a little advice about healthy toddler discipline.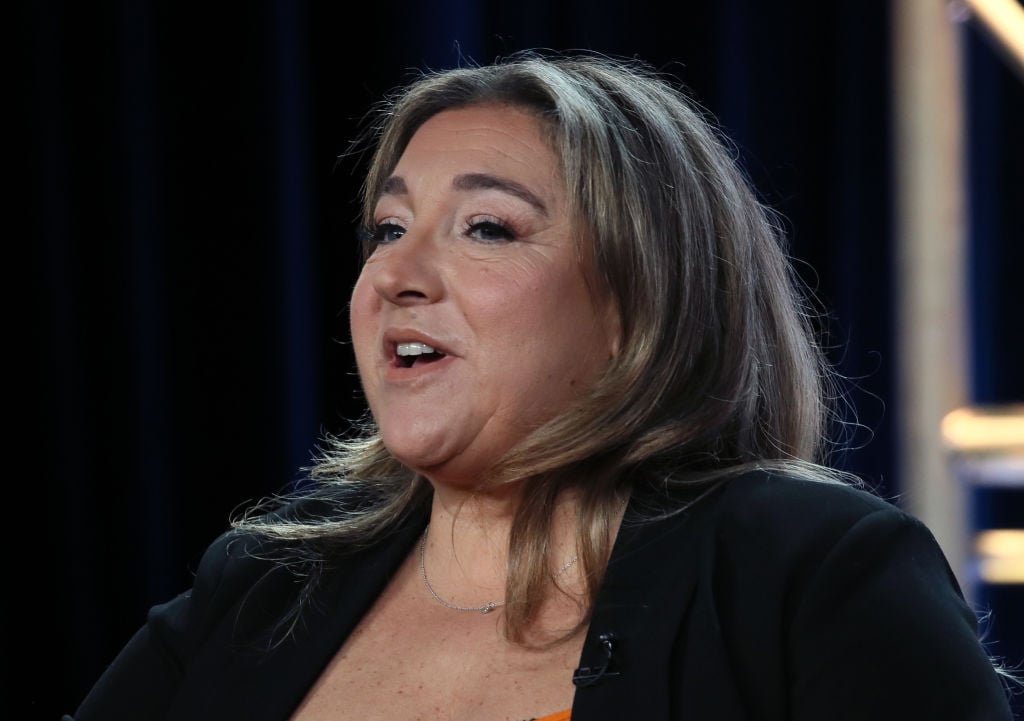 The two 'MAFS' fan favorites asked Supernanny about toddler discipline
Supernanny, Shawniece, and Jephte chatted in a promo clip about good ways to curb negative toddler behavior without resorting to corporal punishment. 
"Hi Supernanny! We have one big question to ask you," Shawniece asked. 
"How do we discipline our daughter without spanking her?" Jephte continued.
As usual, Supernanny had some practical, down-to-earth advice for the Married at First Sight parents. "Good question!" she said. "Spanking is never an effective discipline, so I'm pleased to hear that you're looking for positive discipline. Because really, at this age, it's about teaching your child about what is right and what is wrong and creating a parameter for your child to explore and have fun."
Supernanny added that she knew toddlers could be "mischievous." To stop bad behavior in its tracks, she suggested Shawniece and Jephte take on a "low tone voice." 
"Come down to her level, as not to intimidate, and stipulate with eye contact what you want her to stop doing," Supernanny advised. "But if it continues, remove her from that space, distract her with other things, because it's all about creating healthy boundaries." 
Jephte and Shawniece are still going strong despite their rough start
While the MAFS pair seems happy together now, things weren't always so positive for them. Jephte struggled with opening up and committing to Shawniece after they married at first sight. Without solid role models for marriage and parenting, he worried about his ability to be a great husband long-term.
On Married at First Sight: Happily Ever After, the couple even revealed at one point that they had separated for a time and removed their wedding rings. During their separation, Jephte had hooked up with other women, leaving Shawniece devastated. 
Since then, though, the pair reconciled and seems to be over the moon with their new life as parents. In a recent Instagram post, Jephte showed off just how much little Laura Denise looked like her parents with baby pictures of both himself and his wife.
"50% mom + 50% dad= 100% Lala," the MAFS star captioned the cute post. "Love how I can see some of me in her face but I get 100 percent her in her budding personality. And honestly sometimes I see my brothers faces and my mom. Family really gotta be the key to life."
The 'MAFS' couple adores their daughter and recently bought a home together
In addition to parenting their daughter together, Shawniece and Jephte took a big step recently by purchasing their first home together. 
In Shawniece's Instagram stories, the Married at First Sight star wrote in 2019, "Last weekend I got faded with you on my side. This weekend I bought a house with you by my side. The world takes a toll on me at times, but I got you to help me through. Every Queen needs her King and for that reason we are learning. I love you Jephte, [you're] helping me reach my full potential."
And although many MAFS fans worried that Shawniece was more committed than her husband, it looks like Jephte now feels exactly the same way about his wife. In a joint statement to Madame Noire in Aug. 2019, the MAFS couple gushed about their love and the unconventional way they got together. 
"Celebrating our two year anniversary is a huge milestone for us," they told the outlet. "Two years ago we married as strangers, got pregnant and almost didn't make it to year one. Now two years later, we stand here with our one-year-old daughter, in our house that we bought together, looking at each other – best friends and life partners."