Which 'Married At First Sight' Couple Has Been Together the Longest?
Married at First Sight has become one of television's most popular reality shows. The concept is simple: Two compatible people agree to get married without actually meeting each other first. Then, after spending several weeks together, they decide if they want to stay married or not. For most couples, the marriages don't work out. But some have been lucky enough to meet their soul mates on the show. Which Married at First Sight couple has been together the longest?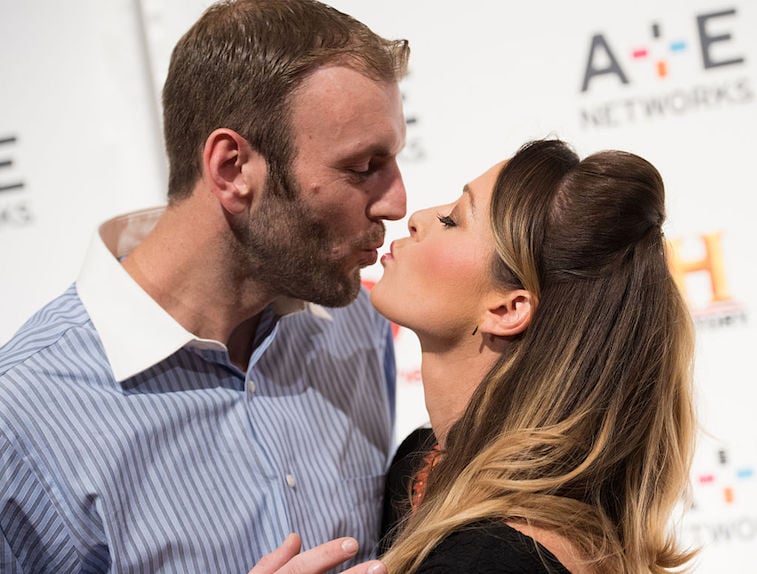 Two couples from season 8 are still married
Kristine Killingsworth and Keith Dewar were married in season 8, and so far, the two have stayed together. Both of them hail from Philadelphia, and they appear to have a very strong relationship. Things weren't always easy for the two of them from the get-go, but when push came to shove, they decided to stay married — and they're still going strong. Stephanie Sersen and AJ Vollmoeller, also from season 8, are still together as well. This couple didn't have a totally smooth go either, since Vollmoeller tended to have a temper that Sersen didn't love. But they managed to work together and figure it out, and they're still a couple.
Danielle Bergman and Bobby Dodd from season 7 are still together
Season 7 only saw one couple with a successful relationship, which isn't uncommon on the show. Danielle Bergman and Bobby Dodd were the only couple to stay together, and they welcomed their first child together in February 2019. Bergman called Married at First Sight the best thing that's ever happened to her. Now, she has an adorable little girl with the man of her dreams.
Season 6's Jephte Pierre and Shawniece Jackson are still together
Season 6 also saw only one couple have a lasting marriage. Jephte Pierre and Shawniece Jackson decided to stay married at the end of the show, and it's definitely paid off for them. However, they did hit a speed bump and reportedly broke up after filming. But they got back together, and things worked out. The two have a young daughter together, and they recently just bought their first home.
Anthony D'Amico and Ashley Petta from season 5 are still together
Anthony D'Amico and Ashley Petta were the only two to have a successful marriage from their season, and today, they're stronger than ever. They just welcomed a baby girl in January, and things seem to have been going smoothly for them since the cameras stopped rolling. It's unclear if they'll have any more kids, but they seem infatuated with their daughter at the moment. Hopefully they still have years left together.
Jamie Otis and Doug Hehner have been together since season 1
Seasons 4, 3, and 2 didn't see any successful couples, but Jamie Otis and Doug Hehner from season 1 have been together the longest by far. The two have been married for more than five years at this point, and though they went through a tough miscarriage together, it made them stronger as a couple and they've built up a solid relationship. They welcomed a daughter in 2017, but Otis had another miscarriage a while after. Though in May 2020, Jamie and Doug announced that their second child, a son named Hendrix, was born.
Check out The Cheat Sheet on Facebook!