Which Morning Show Co-Host Has the Highest Net Worth: Gayle King, Hoda Kotb, or Robin Roberts?
Network morning news is continually in a ratings war. Viewers who go for hard news tend to tune in to CBS This Morning, and those that gravitate toward a combo of facts and fluff tend to go for either Good Morning America or the Today Show.
Lead anchors Gayle King of CBS, Hoda Kotb of NBC, and Robin Roberts of ABC are each renowned as top journalists. With the level of popularity being very similar between all three, it may be close call on which co-has the highest net worth.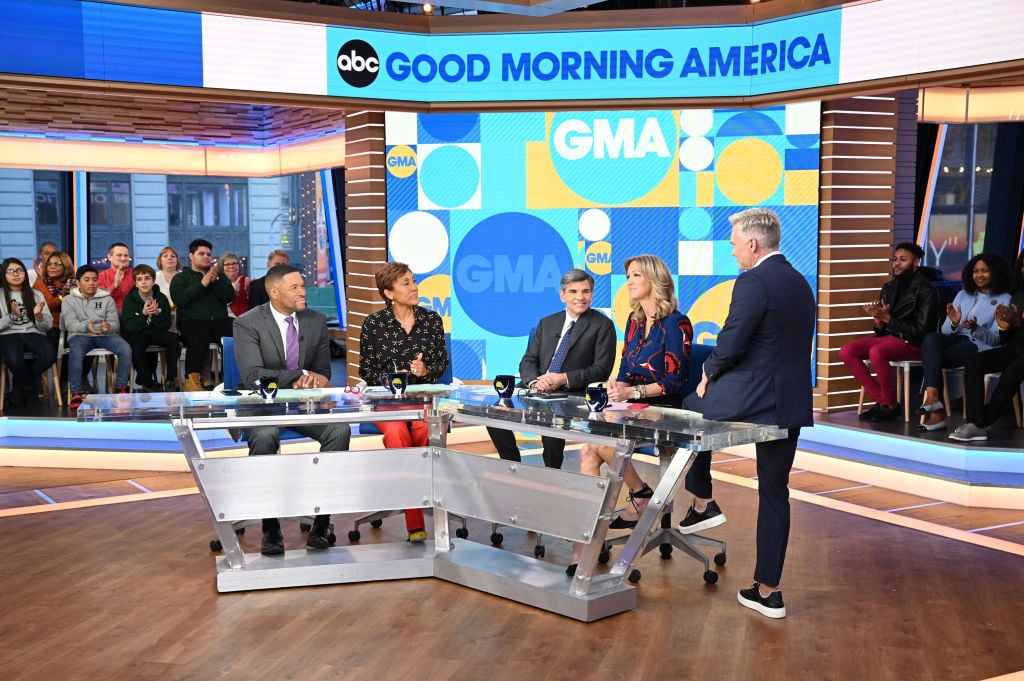 Took over for Matt Lauer
When Hoda Kotb was announced as Matt Lauer's replacement after his firing in November 2017 due to allegations of sexual misconduct, audiences embraced the affable co-host. A beloved co-anchor on Today's daily broadcast, Kotb has become one of today's biggest audience draws in network news.
Earning an annual salary of $8 million, Kotb is clearly not hurting for cash. Yet her yearly income is significantly less than her predecessor Lauer, who was reportedly earning approximately $20 million per year on the show, according to Fortune.
Kotb, now a mom of two daughters and engaged to longtime partner Joel Schiffman, once considered not returning to the news desk due to the contentment she experienced during her maternity leave with her second child. "I think at the end of the day I realized I actually love work, and I want my kids to know that work is an awesome thing," Kotb told Us Weekly.
Today, Kotb's net worth is reported at $30 million, according to Celebrity Net Worth.
Contract negotiations
King's groundbreaking interview with musician R. Kelly in March 2019 couldn't have been come at a better time. Her two-year deal with CBS was due for renegotiation within the year when she had her infamous sit-down with Kelly, who was charged with multiple counts of sexual abuse. After the interview went viral, King began fielding offers from other news networks including CNN and ABC News.
"It's not like I planned it — like, 'I'm in contract negotiations, I need to try to do something here,'" King told the Hollywood Reporter. "It didn't work like that. But I am not naive. It couldn't have come at a better time for me. It's just one of those things."
The CBS This Morning journalist became lead anchor and negotiated her contract to earn $11 million annually, doubling her previous pay, as noted by the Hollywood Reporter. "I feel a lot of privilege," King said. "I am now a part of that history." According to Celebrity Net Worth, her net worth now stands at $30 million.
Started in sports
Robin Roberts has been at the Good Morning America news desk since 1995. Reporting on everything from historical events to showbiz gossip, Roberts has been transparent about her own major health battles, including two bouts with cancer.
Roberts originally began her broadcasting career as a reporter for local stations, eventually making a name for herself as a sportscaster at ESPN in 1990. She later started serving as a feature reporter for ABC (both are owned by Disney) in 1995. She took on dual roles at Good Morning America and ESPN, finally going full-time with GMA in 2005 when she was promoted to co-anchor on the morning news show.
Recently celebrating 30 years at Disney, Roberts has become one of today's most treasured journalists. Her openness and transparency make her a fan favorite, and critics praise her hard-hitting news instincts. "Robin's authenticity and I think her warmth not only makes people comfortable when they sit and talk with her, but you think when you're watching her, you're watching a friend," Disney CEO Bob Iger said, according to Good Morning America.
With an annual salary of $18 million, Roberts has the highest net worth of the three morning anchors. According to Money Inc., Roberts net worth is now at $35 million.