Which 'NCIS: New Orleans' Star Is the Biggest Jokester Off-Camera?
The NCIS franchise has lasted this long for a few reasons. One of which is the way each iteration balances a procedural drama with character growth and campy humor. The cast of NCIS: New Orleans has one star whose social media humor far surpasses that of the character played in the CBS series, and fans are here for it.
'NCIS: New Orleans' had a different jokester in previous seasons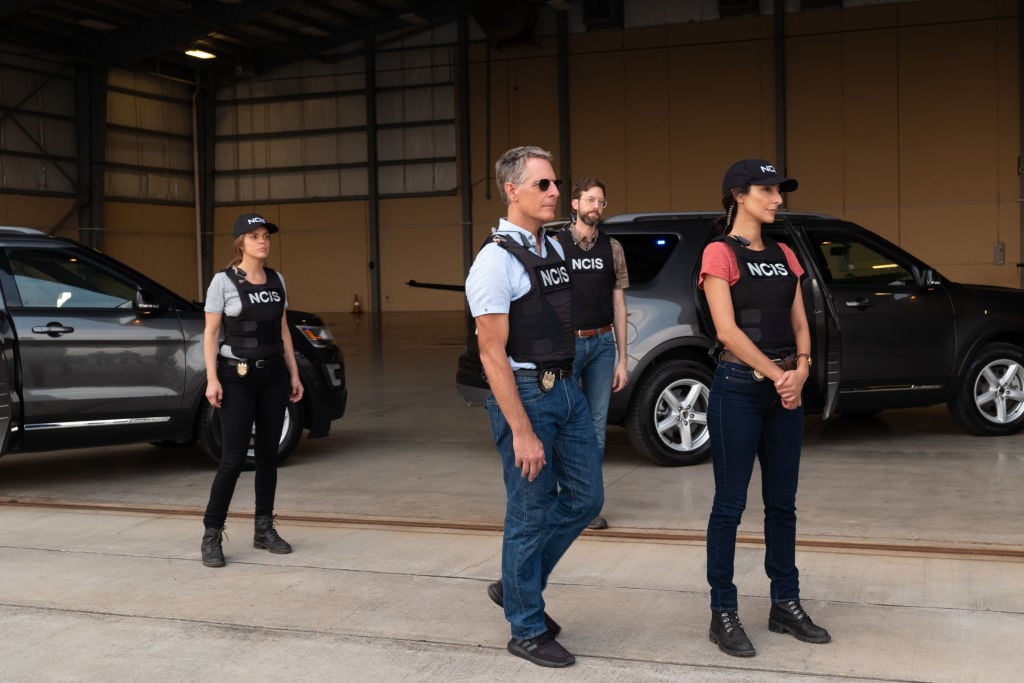 It's been awhile since any of the NCIS: New Orleans stars took over the official Instagram account. In the past, Rob Kerkovich, Shalita Grant, and Daryl "Chill" Mitchell answered fan questions, posted live footage, and connected fans with who the actors are behind-the-scenes.
In a Feb. 2018 takeover by Mitchell, one fan asked who the set's biggest "prankster" is on set. At the time, Mitchell revealed it was Lucas Black, who played Special Agent Christopher LaSalle from 2014-2019.
"He loves to make you laugh right in the middle of your take," Mitchell said.
In another question, Mitchell answered the question as to who he thinks is the funniest on set. His answer shouldn't surprise avid NOLA viewers.
This is who fans say wins 'funniest' cast member in real life
In Mitchell's video, he revealed the funniest members on set are himself and Kerkovich adding, "we've got a different type of sense of humor but he's mad funny."
Fans agree. Not only does Kerkovich's Sebastian deliver the funny week after week on NCIS: New Orleans, he shares the same humor in real life, as shown via his social media accounts.
In Kerkovich's latest tweet, he posted a still shot from the new episode of NCIS: New Orleans with Pride (Scott Bakula) standing over a woman who'd been shot.
"Pride frantically tries to assemble a mannequin before the Forever 21 spring sale begins," Kerkovich captioned the photo.
In another post of Kerkovich's backside — or in his caption, the lack thereof — fans commented on the similar humor Kerkovich uses to Sebastian's.
"Something tells me that only Sebastian would say this. Well because he is jokester," this viewer said.
And in one fan's discovery of an inconspicuous photo of Tammy Gregorio (Vanessa Ferlito) with a mustache and devil horns taped to Sebastian's computer, Kerkovich's retweeted comment hit Sebastian's humor on the head.
"I have no idea what you're talking about. Nor do I have any idea what lanky, bespectacled person made it out of sheer boredom one day," he said.
Clearly Kerkovich has Sebastian down so well, they're almost the same person at times. At the very least, the content Kerkovich provides would be 100 percent Sebastian-approved.
Scott Bakula lowkey has a sense of humor, too
Just like his days playing Dr. Sam Beckett in Quantum Leap, Bakula knows how to work the camera, too. In a video posted to the show's Instagram account, you can see the actor interrupt Kerkovich's announcement about the show.
"I'm just trying to do a thing for our show," Kerkovich says in the video clip.
"Is your show premiering tonight?" Bakula says. "What show are you on?"
"I'm on NCIS: New Orleans," Kerkovich replies.
Bakula laughs. "Cool."
"It's me, Scott," Kerkovich says.
"No, I'm Scott," Bakula adds with a smile.
Kerkovich holds his own, whether it's with Mitchell, Bakula, or Gregorio, and fans want more — especially if it involves his undercover look with the mustache.
NCIS: New Orleans airs Sundays at 10 p.m. on CBS.