Which Of Her Sisters Is Kendall Jenner The Closest With?
Which Sister Is Kendall Jenner The Closest With?
Kendall Jenner has a lot on her plate as the world's highest-paid model.
From being on the covers of hundreds of magazines to walking in the most high-fashion runway shows, spending time with family does not come easy for the supermodel.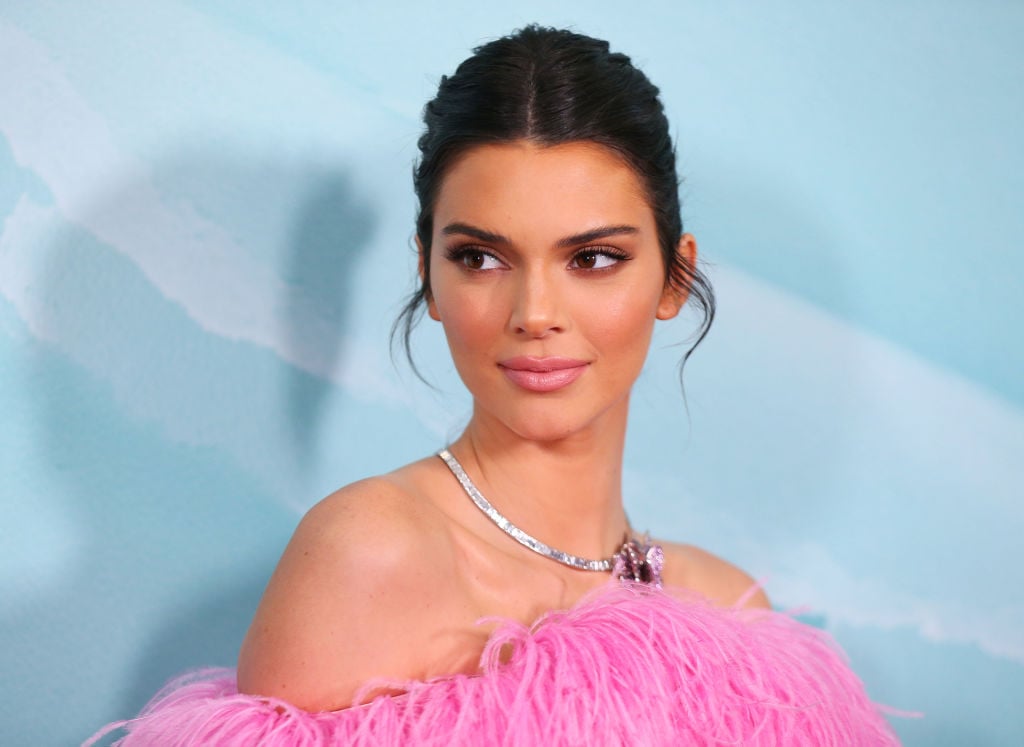 Even though she is extremely busy, Kendall Jenner still maintains a relationship with her family.
However, out of her four sisters, who does Kendall Jenner have the closest bond with?
She is closest with Kylie
Even though Kendall Jenner loves each one of her sisters the same, the high-fashion model has a closer bond with her younger sister, Kylie.
With Kendall and Kylie Jenner only being two years apart, the youngest Kardashian-Jenner sisters grew up spending the most time together.
Seeing as though Kim, Kourtney, and Khloe were already in their teens when Kendall and Kylie were born, the Jenner sisters were always by each other's sides.
Though Kendall and Kylie had their up and down moments as sisters growing up and experienced some intense fights over the years, they are now a lot closer than they ever thought they'd be.
"The sisters have had their ups and downs over the years. Kendall has gone through brief moments of being mean to Kylie and feeling lonely around her and her friends," a source said.
Since Kendall and Kylie are older and have their own lives to live, they still make sure to spend time together whenever they can.
Whenever Kendall Jenner is able to travel home, the two sisters love hanging out. Jenner has even said that Kylie is her favorite "sister to veg out with."
"We love to just hang and goof off together," Kendall shared on her now-deleted website.
Now that Kendall Jenner is flying around the world booking modeling jobs and Kylie is a mom, their relationship has gotten even much better.
"Kylie and Kendall have gotten much closer as sisters since Kylie became a mother," a source close to the Kardashians says.
Jenner has even said that out of all of her nieces and nephews, she has the closest bond with Kylie's daughter, Stormi.
"I love all of my nieces and nephews—I like that I can give them back," she told People's reporter with a laugh during a charity poker game Sunday. "But I do feel…a really special connection to Stormi. I don't know if it's that Kylie is my little sister, but I was hanging out with her the other day at lunch, and we were just sitting, and [Stormi] was just so comfortable with me, and it made me so happy."
Kendall has a special relationship with each one of her sisters
Not only does Kendall Jenner have a close bond with her younger sister Kylie, but the model also has a special relationship with each one of her older sisters.
Like anyone who has multiple siblings, Kendall Jenner has a favorite sister when it comes to different situations.
Back in 2016, the supermodel revealed on her website and app that she goes to different sisters when she has plans to do certain things.
Jenner revealed that out of all four of the Kardashina-Jenner sisters, Kim Kardashian West is her favorite sister shop with since "she has the best taste. I'd raid her closet any day."
When it comes to food, Kourtney Kardashian is Kendall's pick for her favorite sister to eat with.
"[Kourtney] inspires me to eat healthier and she alwayyys makes me laugh," Jenner admitted.
When she wants an excuse to take a walk on the wild side, Khloe Kardashian is the person Kendall Jenner looks toward.
According to the supermodel, Khloe is her favorite sister to party with.
"She definitely encourages me to be a little more wild!" Jenner wrote.
No matter which sister Kendall Jenner favors the most, she still considers herself to be close with each of them.
Though they might fight here and there, the Kardashian-Jenner sisters will always maintain a bond that could never be broken.