Which of the Brat Pack Members Dated?
The Brat Pack consists of the most prominent actors in 1980s coming of age films. Some of its most essential members include Molly Ringwald, Emilio Estevez, Ally Sheedy, Demi Moore, Judd Nelson, Rob Lowe, and Andrew McCarthy. And while many of their characters ended up together, Have any of these actors dated in real life?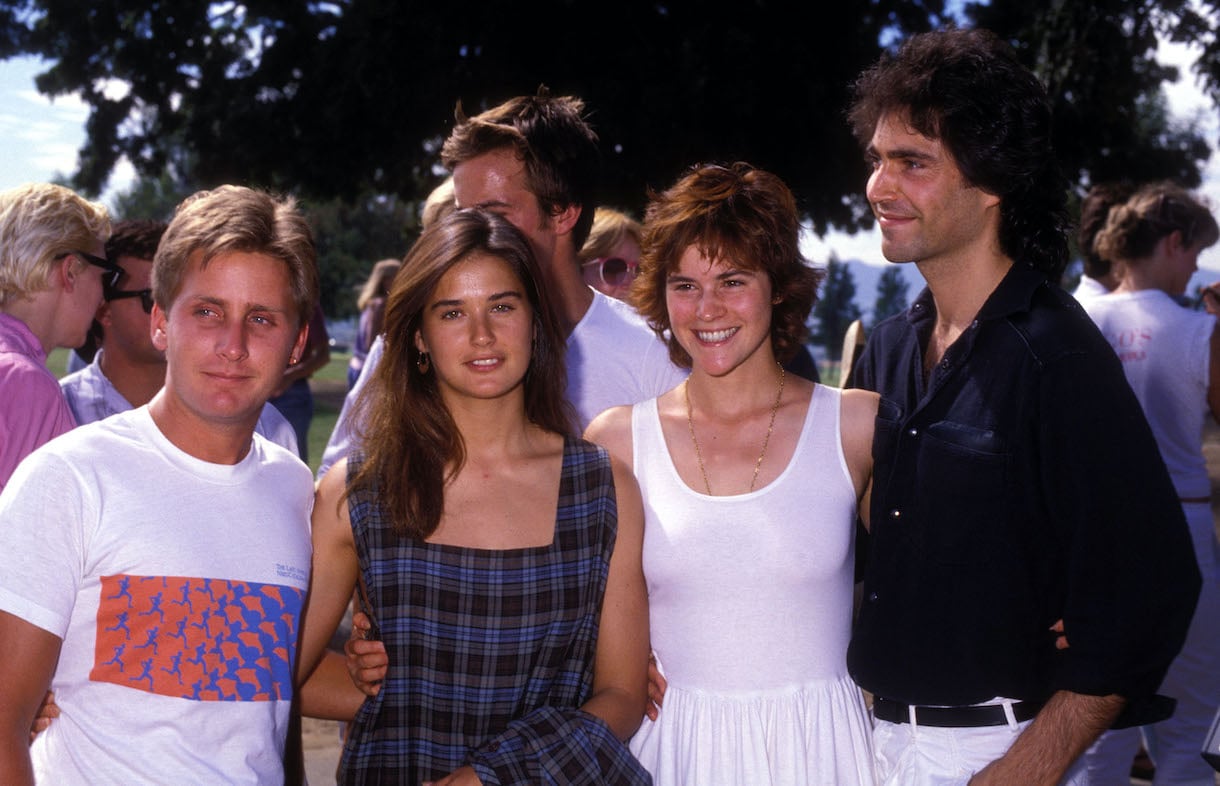 The Brat Pack members were best friends in the 1980s
While the group of actors known as the Brat Pack seemed incredibly close on-screen, they developed a wonderful bond off-screen as well. According to the John Hughes biography titled You Couldn't Ignore Me If You Tried, the Brat Pack members were as close as can be back in the '80s.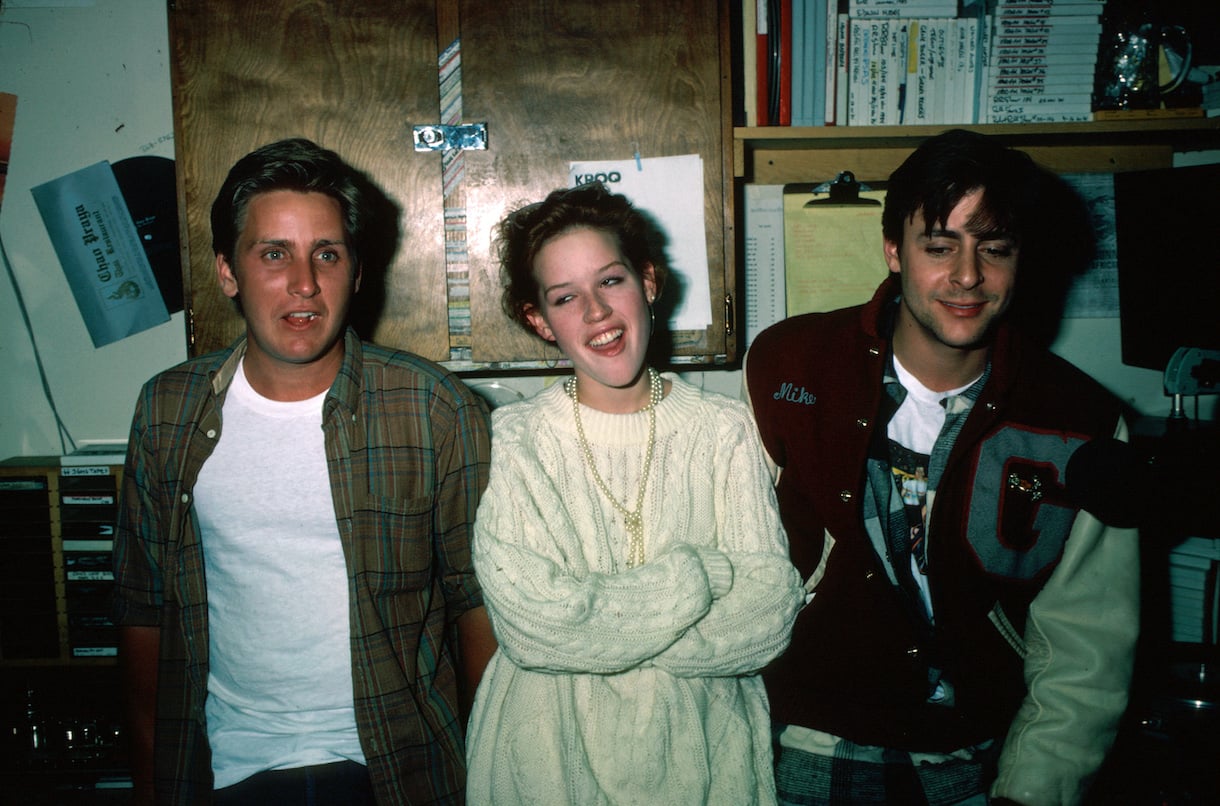 "The camaraderie was real," says producer Shuler Donner. "It really was. Everybody truly liked each other and ended up close while we were filming. And it got to the screen. Everybody simply did everything together- Everything."
"We were all the best of friends," recalls Rob Lowe. "We really supported each other, and genuinely liked each other, and wanted the other to succeed." Lowe continues, saying that they were all "growing up together."
But did their relationship ever extend past friendship? It seems to be so. Out of all the Brat Pack members, two essential relationships formed.
Emilio Estevez and Demi Moore got engaged after starring in 'St. Elmo's Fire'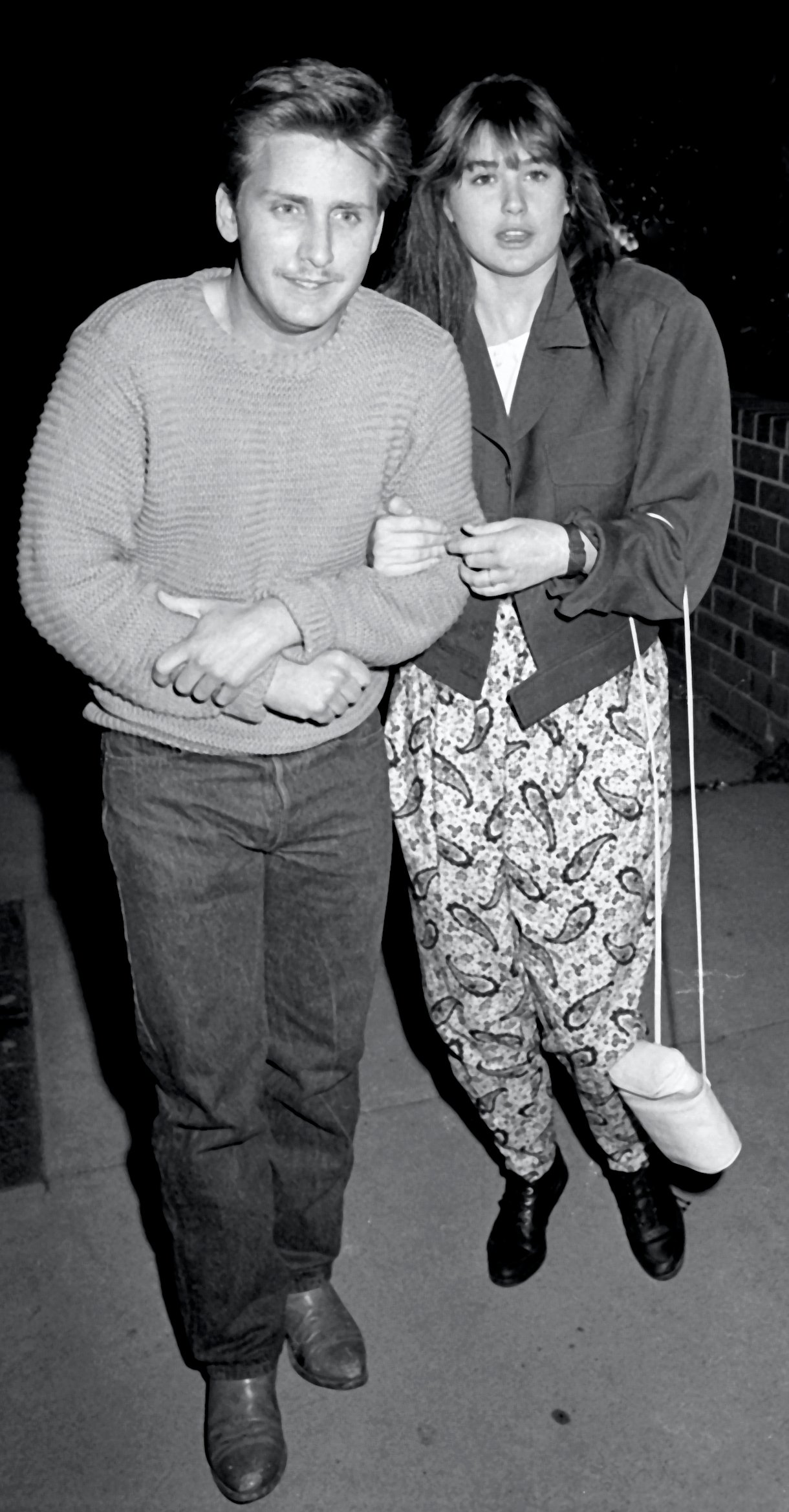 According to Demi Moore's recently published memoir, Estevez asked her to marry him after meeting on the set of St. Elmo's Fire. Moore says that Estevez was the sweetest boyfriend, yet everything changed when she learned he had gotten an ex-girlfriend of his pregnant.
After learning of his infidelity, Moore sought out a therapist. And to her surprise, her therapist warned her not to marry Estevez unless she wanted to ruin her life.
"Ordinarily, I prefer for a patient to come to an understanding on her own," her therapist told her. "But I don't have time to let that happen, so I just have to tell you: If you marry him the way things are right now, you're going to ruin your life."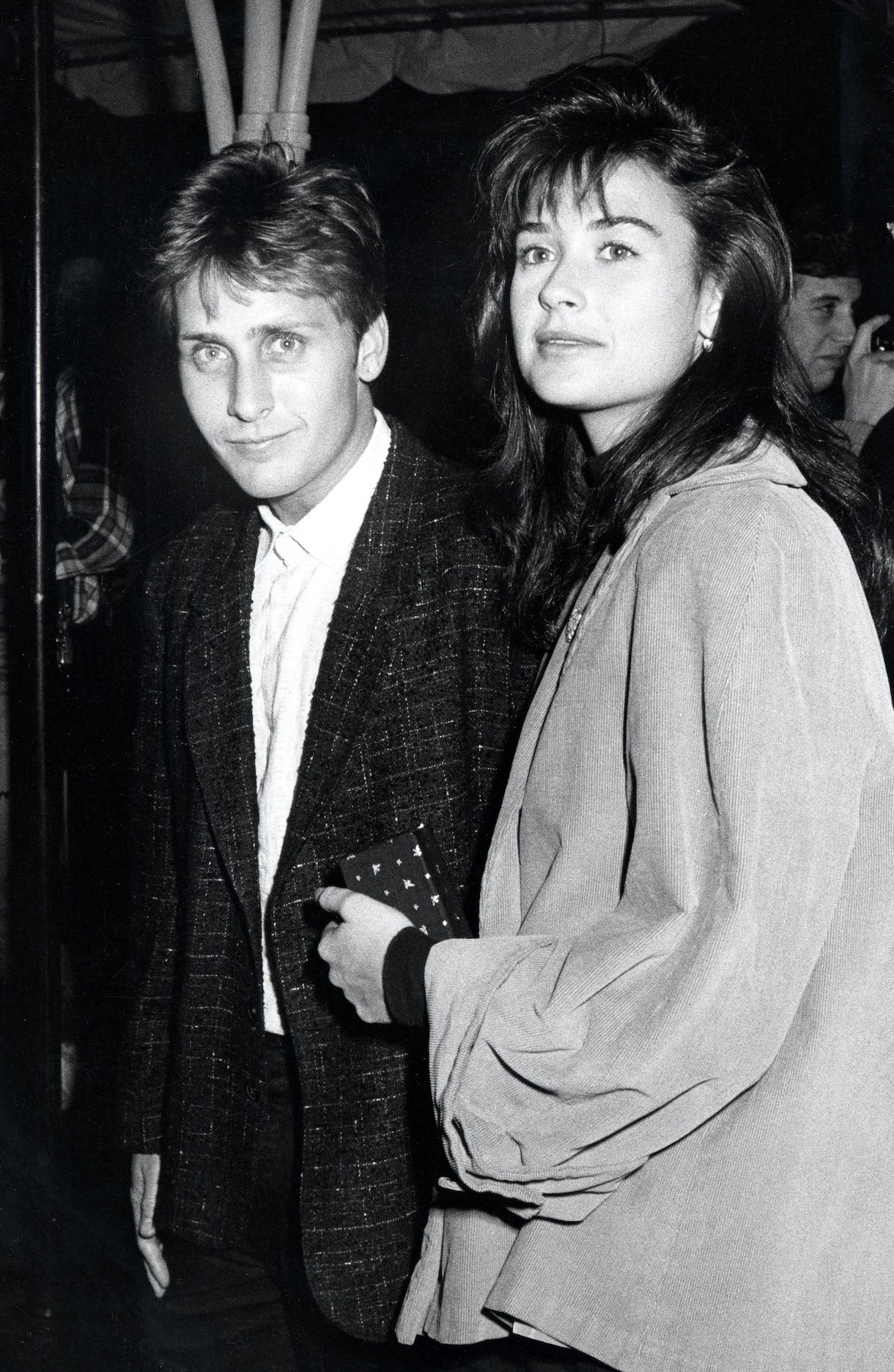 Even though they had just sent out their wedding invitations, Moore decided to end their relationship indefinitely. Although they ended their romance, they would continue to remain close friends over the years. And when speaking to ABC News, Moore said that she "has a lot of respect" for her ex-fiance.
Molly Ringwald and Anthony Michael Hall dated while starring in 'The Breakfast Club'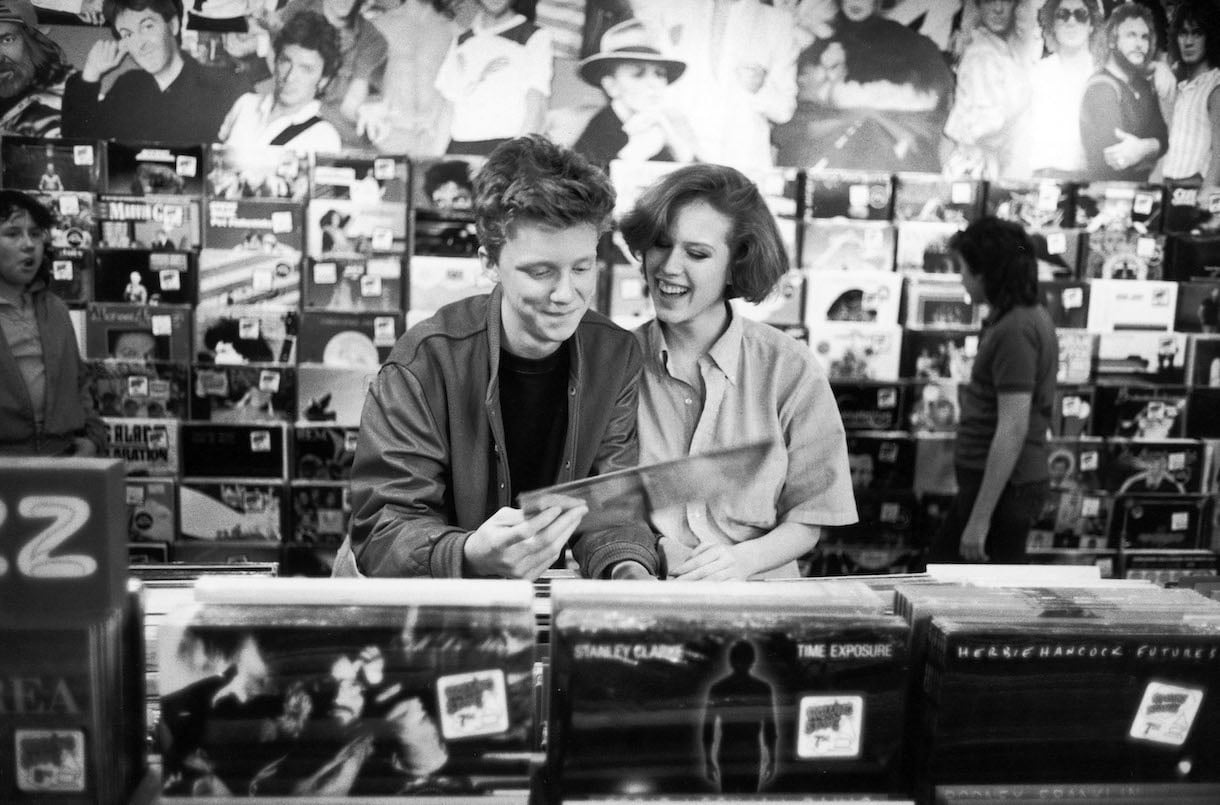 Another romance that bloomed on-set was between Anthony Michael Hall and Molly Ringwald in The Breakfast Club. Although it is a film about high schoolers, they were the only two cast members of the film who were actually in high school. Because of this, they spent the most time together.
And not long into the filming process, Ringwald started to fall for her co-star.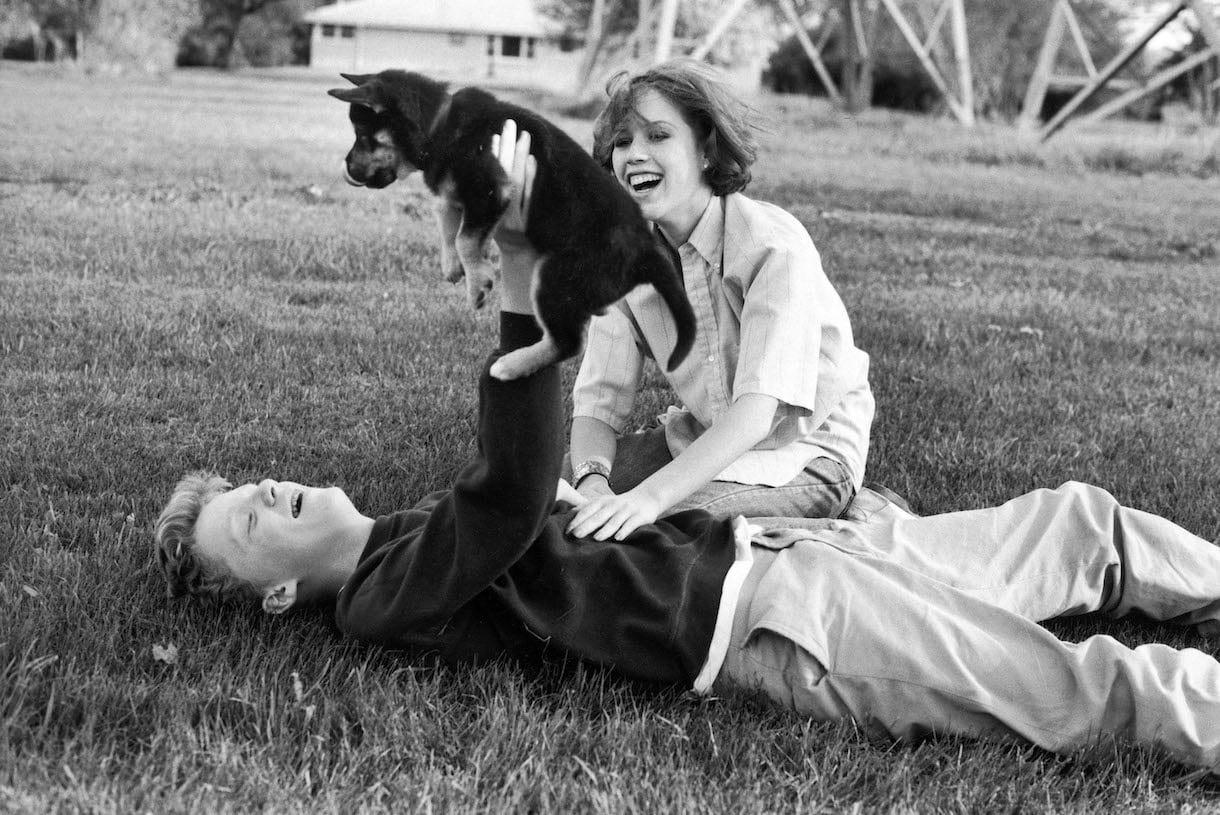 "Soon enough, Ringwald and Hall were involved romantically," the Hughes biography reveals. "The feelings Hall had for her on the set of Sixteen Candles were being reciprocated. Hall's mother, Mercedes (who played his mother in the film, dropping him off at detention in the morning,) remembers being on the Breakfast set "and Molly coming up to me and saying, 'I think I'm falling in love with your son.' I said, 'That's so sweet- why don't you tell him?' The next day, they were walking around holding hands."