Which Plastic Surgery Procedures Have Members of the Royal Family Had Done?
The members of the British royal family are always in the public eye. They can't blow their noses without people hearing about it. But with so much attention, comes even more scrutiny.
The royals are under pressure to be perfect at all times. Every move they make is photographed by the paparazzi and the public is…unforgiving. Even after they gave birth, people expected both Meghan Markle and Kate Middleton to be back to their normal thin frames in a matter of days.
When celebrities are feeling the pressure to keep up appearances, many of them seek out plastic surgery procedures. Does the royal family do the same?
Has Kate Middleton had work done?
For many people, the Duchess of Cambridge is the epitome of style and grace. You'd be hardpressed to find a photo of Middleton looking less than perfect. Because of this, people have often wondered if the future Queen Consort has had any work done.
Earlier this year, Dr. Munir Somji of Dr. Medi Spa Clinic in London claimed that Middleton was one of his clients.
He shared before and after pictures of the Duchess on his Instagram.
"Our Kate loves a bit of baby Botox," he wrote under the photos, which have since been deleted.
"Note the reduction of fine lines on the forehead," he continued. "But also note the depression of the medial (middle part) brow but elevation of the lateral tail of the brow."
So many people started believing the rumor that Kensington Palace gave a statement to the New York Post.
A spokesperson for the palace said that the post by Dr. Somji was
"categorically not true" and "in addition, The Royal Family never endorse commercial activity."
Who has had plastic surgery in the royal family?
One royal who has been open about the procedures she's had done is the Duchess of York, Sarah Ferguson.
"I've had a lot of help to look like this at 60!" she said in an interview with Daily Mail.
"I've started the laser treatment, but it's not finished yet," she continued. "The collagen needs to rebuild. I hope it will all be done by my birthday."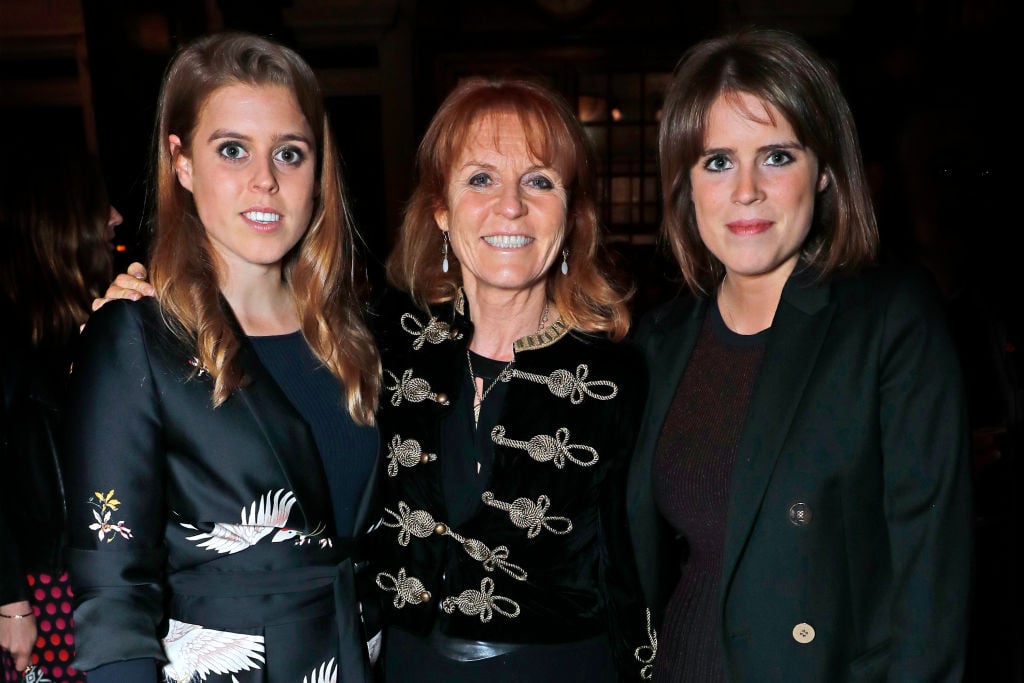 She also had this treatment before her daughter, Princess Eugenie's, wedding last year. The procedure was done by Dr. Gabriela Mercik in a facility in London.
"I don't like the frozen look," Ferguson said of why she chooses more natural procedures. "I'm so animated and I like to be myself. I don't like the thought of needles and am very glad if I look well and happy — I'm really happy to be open about what I've had done."
Originally, the Duchess tried botox but has since switched to less invasive procedures, like her most recent treatment which refines the skin's texture.
She's also had mesotherapy, which is a non-surgical cosmetic treatment. 
"I need to repair the damage that was done on the beach when I was a child," she continued. "It's why I had the mesotherapy, the vitamin cocktail to hydrate and boost the skin."
Not only does Ferguson get work done on her face, but she makes sure her feet are perfect as well!
"I think my toes were ruined by all the riding I did when I was young," she said. "They shaved the bone here. And implanted stem cells, 20 million of them taken from my midriff, into my feet to make new cartilage. It takes about six months to heal but now I can walk in heels!"