Which Popular News Anchor Is Worth More: Sean Hannity or Anderson Cooper?
There probably isn't a clearer dichotomy in today's cable news presentations and philosophies than Sean Hannity and Anderson Cooper. With Hannity being a close confidante of President Trump and a senior Fox News anchor, he's a polar opposite of how Anderson Cooper presents the news on CNN.
Anyone who watches CNN knows Cooper is often going after President Trump's half-truths and might be considered the left-wing antithesis to Hannity. Regardless, we've never really heard what Cooper's politics are, and he's objective most of the time.
Cooper and Hannity reportedly aren't extremely far apart in their earnings. Which one will ultimately become the wealthiest over time?
How much is Anderson Cooper really worth?
Watch the interview tonight on @60Minutes ! https://t.co/HpLesw1F0s

— Anderson Cooper (@andersoncooper) January 6, 2019
According to most sources, Cooper is worth $110 million total while making $11 million a year through CNN and his Anderson Cooper 360° program. If his net worth is really this much, he's only halfway toward the amount his famous mother (Gloria Vanderbilt) is worth. She has a $200 million fortune, but she decided long ago her son wouldn't inherit any of it.
Cooper has said he doesn't believe in inheritances and wanted to prove his own career path. He's certainly done that, though it took quite a while to build to where he is now.
In his early days, it was a struggle to find his footing in journalism. As you can see on his Twitter account, he's landing some of the most important interviews lately (particularly with Alexandria Ocasio-Cortez). To a network like CNN, this is likely worth a lot more than just the $11 million he makes there per year.
How much is Sean Hannity really worth?
https://twitter.com/seanhannity/status/1084492784642547712
We've reported that Hannity is worth $200 million and gets $36 million annually doing his Hannity show on Fox News. Of course, Hannity has been around longer than Cooper has on one continually popular cable news network. He's been with Fox News since their 1996 inception, starting out with Hannity & Colmes with the late Alan Colmes.
Some might say those days provided a little more balance on both sides of the political coin, even if Hannity seemed to want to dominate. Now he's become the true face of Fox News, including (seemingly) being President Trump's closest shadow advisor next to those in the White House.
To Fox News, paying Hannity this much to uphold the network's political stance is undoubtedly worth every penny. With Hannity also active on Twitter, he can actively promote the President's agenda (including the so-called southern border crisis), no matter how much bile he receives in reply.
Does Hannity really have more journalistic worth than Cooper?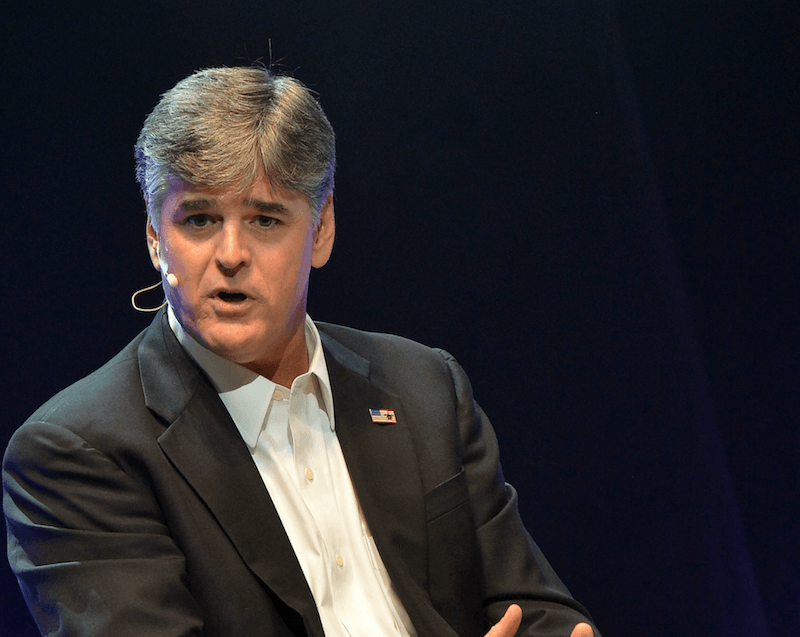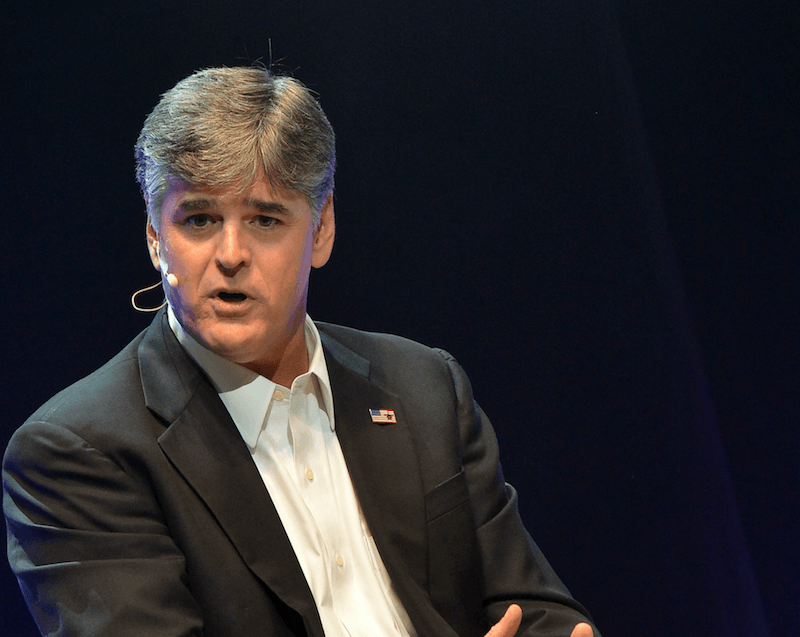 The worth of a journalist is really in the eye of the TV watcher. You can name a lot of people who are paid less than someone else, yet provide more worth in the bigger picture.
How can we measure the real worth of Anderson Cooper over Sean Hannity? In a world where Fox News seems to dominate in the ratings, the almighty dollar seems to dictate the controversial Hannity is maybe worth more. For some, Hannity isn't a real journalist and more an entertainer.
When you see how Anderson Cooper uses his Twitter account for more than just politics, it makes you think he's arguably better with his social media conscience. Recently, he posted about how he's helping to raise money for the medical needs of children in Haiti.
Hannity continually tweets to uphold Trump's agenda and criticizes those who criticize him. Perhaps you can argue he has to when he's being dominated by thrown tomatoes like President Trump endures on his Twitter account.
Only the future will decide which of these journalists makes the greatest impact on a social level. We can only hope both of them find some sort of high ground that doesn't drive the future of journalism to overly partisan places.