Which Princess Has the Higher Net Worth: Beatrice or Eugenie?
There's no question that royal family members have plenty of money. But the amount of money they have depends mostly on their royal status. Princess Beatrice and Princess Eugenie have plenty of money of their own, but they're not worth as much as their royal cousins — and one is worth more than the other.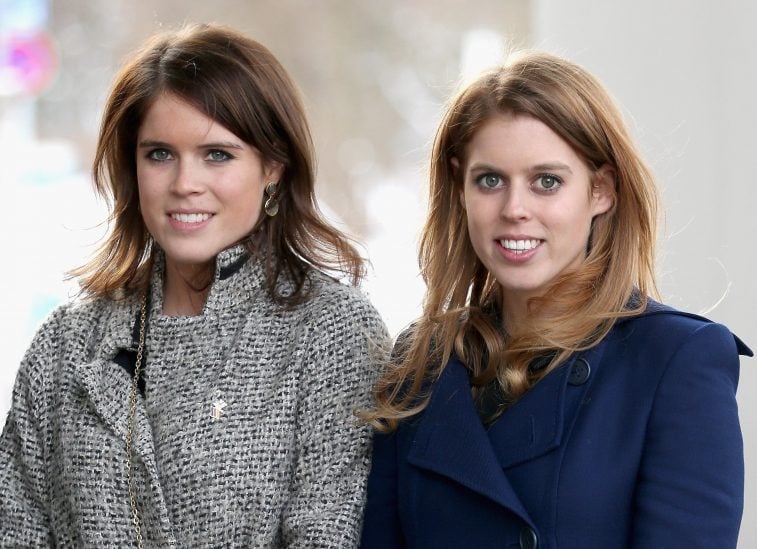 Beatrice and Eugenie are the cousins of Prince William and Prince Harry
If you've heard of Beatrice and Eugenie but aren't quite sure who they are, you're not alone. They're the cousins of William and Harry; Prince Charles and their father, Prince Andrew, are brothers. Will and Harry are the two most well-known young royals because their father will one day be king. Beatrice and Eugenie have grown up outside of the spotlight, but as they get older, they're becoming more well known. Since they're not the most important royals, they don't have quite as much money as their cousins — but they're still worth a lot.
They were each given at least $1 million in their parents' divorce
When Andrew and Sarah Ferguson got divorced, the two girls were both very young. However, they received a lot of money when their parents split. According to Refinery29, each daughter, along with Sarah, all received a large sum of money when the couple's divorce ended. (Some reports have estimated it's as much as $4 million each; others think it's somewhere around $1 million.) These girls became millionaires before they could even tie their shoes. However, there have been reports that Eugenie received more money than her sister, but it's unclear why.
The two women are not working royals, so they have real jobs — and Eugenie recently got married
In terms of net worth, there are a few things that set the women apart. First, if Eugenie actually got more money than Beatrice in their parents' divorce settlement, then she would be ahead of her sister in terms of net worth. Plus, the two women received additional money from the queen just for being her granddaughters. Also, the two women are not working royals, which means they have to work real jobs the same way commoners would. It's unclear how much money Beatrice makes, but Eugenie reportedly makes at least $100,000 per year at her job as an art director in London. Some reports suggest she makes closer to $145,000, and she is likely making more money than Beatrice. Eugenie also recently got married, and marriage definitely affects net worth. In October 2018, Eugenie married Jack Brooksbank, an ambassador of Casamigos tequila.
Beatrice's net worth is about $4.6 million — but Eugenie's is a bit more, at $4.8 million
Both of these princesses have a very similar net worth, but according to estimates, Eugenie is worth just a bit more than her older sister. Refinery29 reports that Eugenie is worth about $4.8 million, while Beatrice has an estimated net worth of $4.6 million. The difference in net worth is marginal, since these two have the same royal status and received close to the same amount of money from the queen. When Beatrice gets married, it's possible her net worth will change, but for now, she's worth a bit less than her younger sister.
Check out The Cheat Sheet on Facebook!