Which Rapper Discovered Michael K. Williams?
As the world continues to mourn the unexpected death of Michael K. Williams, more is being revealed about his prolific career. Williams became one of the most endearing actors, known for his complicated on-screen characters in film and television roles. But before becoming an in-demand star, he was a struggling artist. Luckily, a chance encounter with Tupac Shakur would change everything for him.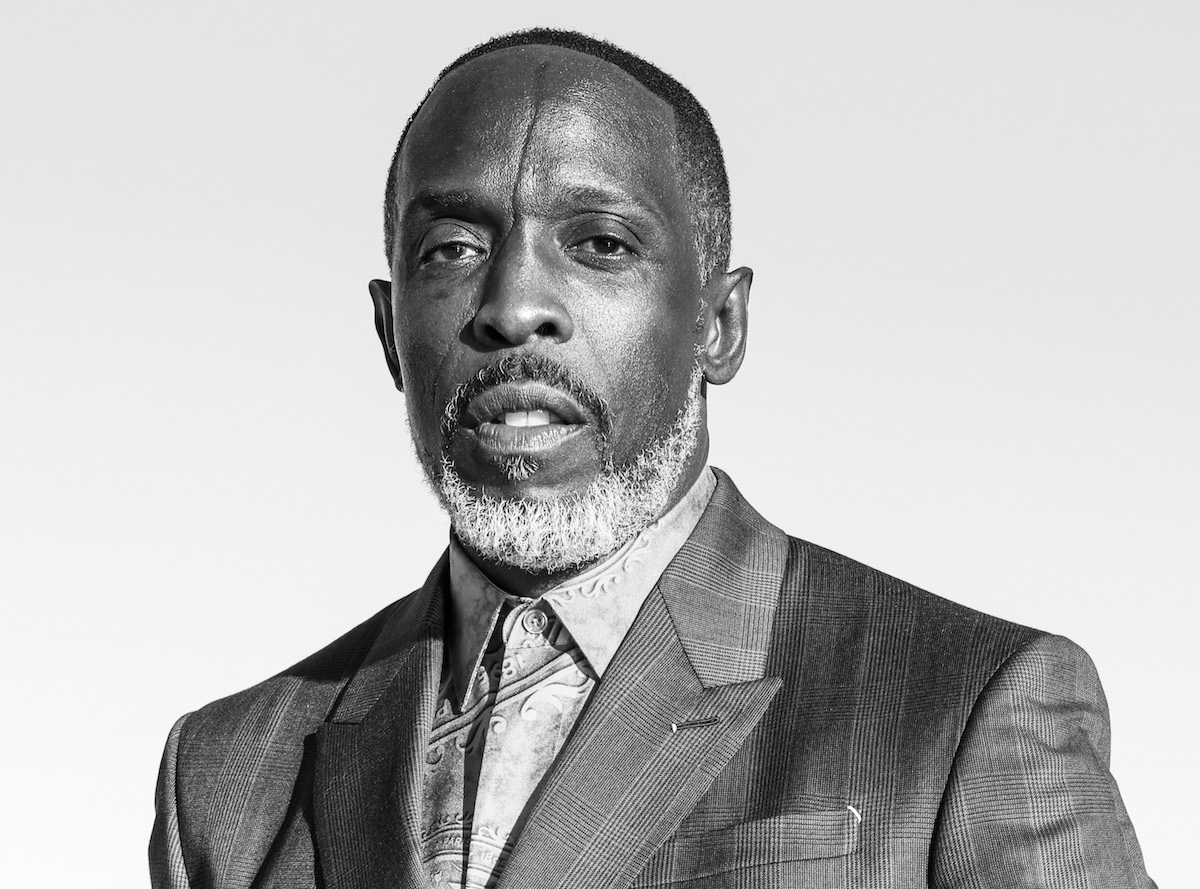 Michael K. Williams credits Tupac Shakur for discovering him as an actor
In the early 90s, Williams was going through a rough patch and unable to find steady work after his gigs as a backup dancer dried up. He wanted to transition into acting full time and luckily, Tupac stumbled across a mesmerizing picture of Williams while shooting a film.
"'Pac found me with a polaroid," Williams explained in a 2020 interview on The Breakfast Club. "He was in New York shooting a movie called Bullet and they were looking for a role to play the little brother. 'Pac saw a polaroid picture of me." The film became Williams' first movie role. 
Related: Michael K. Williams Was Once a Backup Dancer For Madonna and George Michael
Ironically, Williams jokes that the picture of him was not the best, explaining he wore a purple sweatshirt against his chocolate brown skin.
"He clocked the scar [on my face]," Williams continued explaining, referencing his infamous scar going down his face that he got after being cut by a razor blade in a bar fight. "He was like, 'Who is this dude?' And he goes, 'Find this dude.' He told me in the limousine scene, he says, 'I saw your picture and I saw the scar' and he said, 'This dude looks thugged out enough to play my little brother.'"
The future star of 'The Wire' says Tupac did not get along with another close friend
Ironically, another close friend of Williams, James "Jimmy Henchman" Rosemond, and Tupac did not get along. But Williams says he stayed out of the beef.
Related: Michael K. Williams Was Inspired to Change His Life Thanks to Janet Jackson's 'Rhythm Nation'
"I am the spokesperson for the creampuff dudes," Williams jokes. "I do not involve myself with certain conversations. That was none of my business Charlemagne. Now you wanna go shopping? You wanna eat? I know where all the fly restaurants is at. I can show you…That's my thing. I know the new dance steps. I don't know what 'Pac was doing there and I don't wanna know. That is none of my effing business."
Tupac felt that Jimmy was involved in the 1994 robbery and shooting at Quad Studios in New York that nearly took his life. Still, Williams says he wanted no parts of the drama.
Michael K. Williams says Tupac was his inspiration
Williams considers Tupac to be a role model of him. He credits Tupac's versatility as an artist as one he tried to model in his own career.
"I was in awe of that brother – I literally used to shake around him," he admits. "I was older than him."
Williams recounts a story of him trying to find a way to bond with Tupac over smoking marijuana. Unfortunately, the plan didn't go as expected and Tupac slammed the door in his face amid a tense discussion with someone else. Williams didn't take the moment to heart. Tupac later died from gunshot injuries in 1996.