Which 'Real Housewives of Salt Lake City' Star Is the Richest? Number 1 May Surprise You
The ladies of Real Housewives of Salt Lake City made their debut on Bravo on November 11. In the premiere, they brought the extravagance and drama that the franchise is known for. The gorgeous cast features women who run multi-million dollar businesses, maintain luxurious homes, and run in the high society circles of SLC. All of the women are wealthy, but which RHOSLC star is the richest? Number one just might surprise you.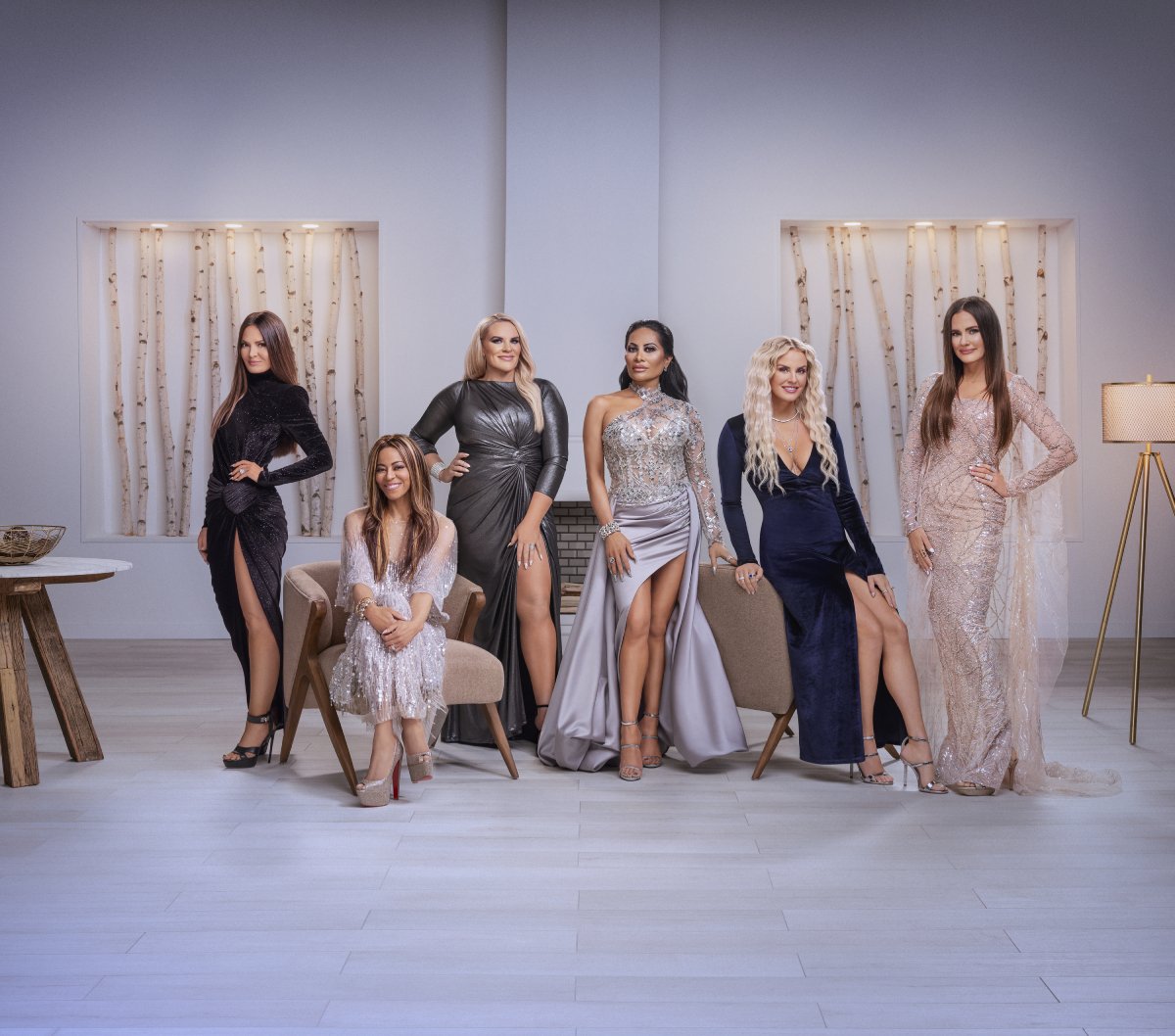 Meredith Marks
Meredith is from Chicago and she holds three college degrees – fine arts, law, and business. She's a well-known celebrity jewelry designer who has a store on Main Street in Park City, Utah. Celebrities who have worn her designs include Rihanna, Courteney Cox, and Charlize Theron.
According to Meaww, Meredith and her husband Seth have been married for 25 years. They are empty-nesters who have faced a bit of a rough patch with their kids in college. Her estimated net worth is $1 million.
Heather Gay
Heather was a "devout Mormon from birth" and she was "married to Mormon royalty" for 11 years. However, after her divorce, Heather has distanced herself from the Church of Jesus Christ of Latter-Day Saints. She describes herself as "Mormon-ish" because she still follows some of the religion's ideologies, but she ignores the stricter rules.
Heather owns the med-spa Beauty Lab and Laser, a location the ladies of Real Housewives of Salt Lake City love to visit.
"Heather is on a journey of self-discovery as she finds her voice and looks for love again," Bravo said in a statement.
Her current net worth is approximately $1.7 million.
Jen Shah
Jen is a successful entrepreneur and mom of two who is married to Sharrieff Shah, the special teams coordinator for the University of Utah football team. She runs the popular marketing firm "The Shah Squad" and she's known for hosting lavish parties in Utah. In addition to her multiple businesses, Jen also owns property around the country, including an apartment in New York City.
"As a Tongan and Hawaiian growing up in Salt Lake City, Jen Shah felt like she often stuck out in her traditionally white, Mormon world. When she learned about the historical mistreatment of black people in the Mormon religion, she converted from Mormonism to Islam," the network revealed in a statement.
Currently, Jen's net worth is somewhere between $1 and $3 million.
Whitney Rose
Whitney is a "descendant of Mormon Royalty" who left the LDS church after she fell in love with her boss, Justin. The two had an affair and she got pregnant. Within weeks they left their respective spouses and married each other.
The couple has been married for 10 years and share two children, Bobbi and Brooks. The Real Housewives of Salt Lake City star is also a shrewd businesswoman who owns the Iris + Beau skincare line. According to The Cinemaholic, Whitney's estimated net worth is $3 million. But some outlets claim her net worth is as high as $38 million.
Mary Crosby
Mary is "a Pentecostal First Lady who inherited her family's empire of churches, restaurants, and more." Her backstory is quite shocking, as she married her late grandmother's second husband, Robert Cosby Sr.
The RHOSLC star says that her grandmother's dying wish was for her to marry Robert. She put it in her will that Mary had to marry Robert in order to inherit the family business. They've been married for 20 years and share a teenage son. Her estimated net worth is between $3 million and $5 million.
Lisa Barlow
Lisa was born in New York, but she's been living in Utah for 20 years. In addition to having a wealthy, doting husband and two kids, this Real Housewives of Salt Lake City star is the owner of the LUXE marketing company and VIDA tequila.
Lisa makes it a point to be dressed to the nines at all times and she considers herself to be "Mormon 2.0." This means she doesn't adhere to strict Mormon traditions and rules. According to her Bravo Bio, Lisa "seemingly has it all." However, she "struggles with her quest for perfection when her unrealistic standards start impacting her friendships."
Lisa tops the list of wealthiest RHOSLC cast members with a net worth of $5 million.
New episodes of Real Housewives of Salt Lake City air Wednesday nights on Bravo.