Which 'Real Housewives' Were Missing From Andy Cohen's Baby Shower?
Which 'Real Housewives' Were Missing From Andy Cohen's Baby Shower?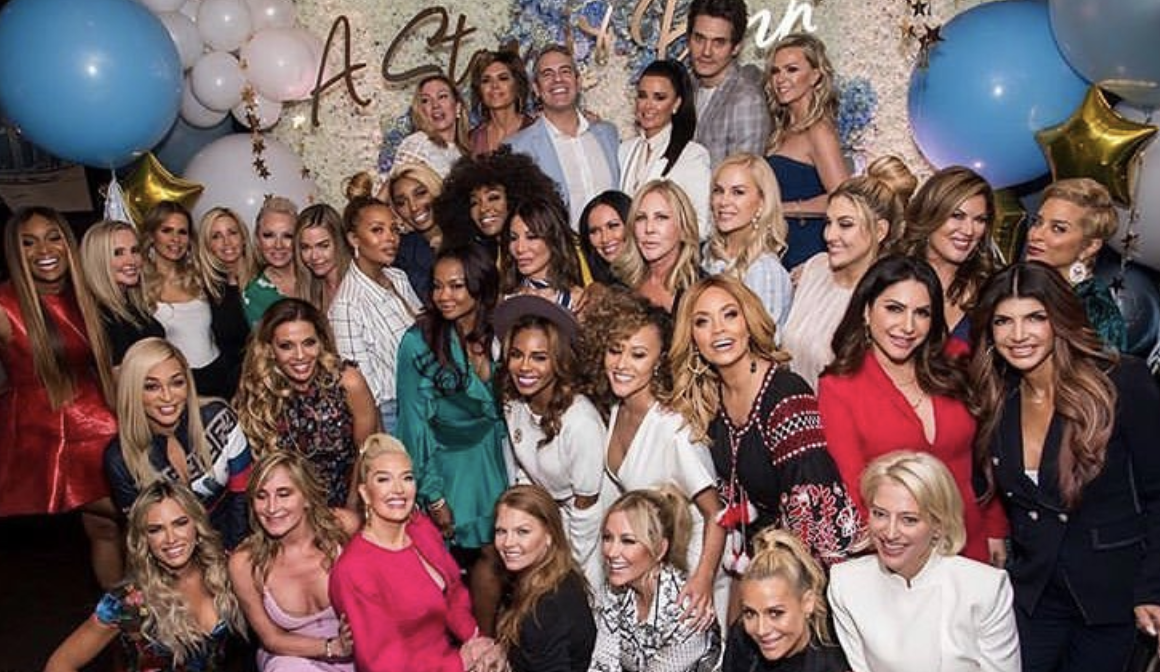 Andy Cohen's baby shower set new standards for what it means to have an epic newborn welcome party. Held at the lavish The Palms Restaurant in Beverly Hills, the Star is Born soirée was nothing less than opulent. Cohen shared a number of videos on his Instagram story, which showed an ornately decorated table, endless balloons, and a cartoonist.
The shower was a "work" event which was meant his beloved Real Housewives helped him prepare for the impending birth of his new baby boy. Thrown while Cohen was hosting Watch What Happens Live in California, Kyle Richards from The Real Housewives of Beverly Hills was the main party host. Assisting with hosting duties included Vicki Gunvalson, Ramona Singer, Nene Leakes, and Teresa Giudice, Bravo's The Daily Dish reports.
A number of Real Housewives (and Jerry O'Connell and John Mayer) attended the event. "We kept the list to mainly Housewives to simplify things," Richards told People. While many familiar women attended, several fan favorites were MIA. Which obvious Real Housewives were not there? And which Housewife attended who originally said she wasn't going?
Kelly Dodd
Dodd posted about the shower on her Instagram. "I'm sorry I missed @bravoandy baby shower…I sent you a gift via Anthony.. you may have @johnmayer but I got @liltunechi aka.. LIL Wayne … Congratulations."
Fans asked if Dodd was snubbed. "They invited me," she wrote. Plus she posted on Twitter about the ski trip she was on too. "Having fun with @liltunechi in Aspen!!! Love you neighbor ..#lilwayne #aspen @ Hotel Jerome, an Auberge Resort."
Bethenny Frankel
Frankel was also not at the party. She appeared to be out of town and included a video of her walking toward a swimming pool on Instagram. "Should I stay or should I go?" Social media posts concentrated on a discussion about her fish allergy and a recent Shark Tank event.
Melissa Gorga
Although sister-in-law Teresa Giudice was part of the party planning, Gorga was not in attendance. Gorga remained in New Jersey over the weekend and posted about her daughter Antonia's cheer competition. Both Gorga and Frankel did not mention Cohen's shower on Instagram.
Luann de Lesseps
de Lesseps threw a little shade on Instagram. She posted a meme, "Me trying to figure out why the Countess, Lisa Vanderpump and Bethenny aren't at Andy Cohen's baby shower." de Lesseps wrote, "So sad to miss your baby shower."
The next image she posted was a baby shower group shot and wrote, "Look at all the aunties this baby has! What a great looking crowd! @bravoandy you will be a great dad!" de Lesseps also posted throughout the weekend about her cabaret shows.
Lisa Vanderpump
It's no secret Vanderpump is at odds with her cast members. She didn't acknowledge the shower on social media but posted about being in Las Vegas this weekend. "Wow a creative day in Vegas…You have to check out, my friend and partner at world market @nickalain as we create our Vegas cocktail garden. His showroom is phenomenal."
Danielle Staub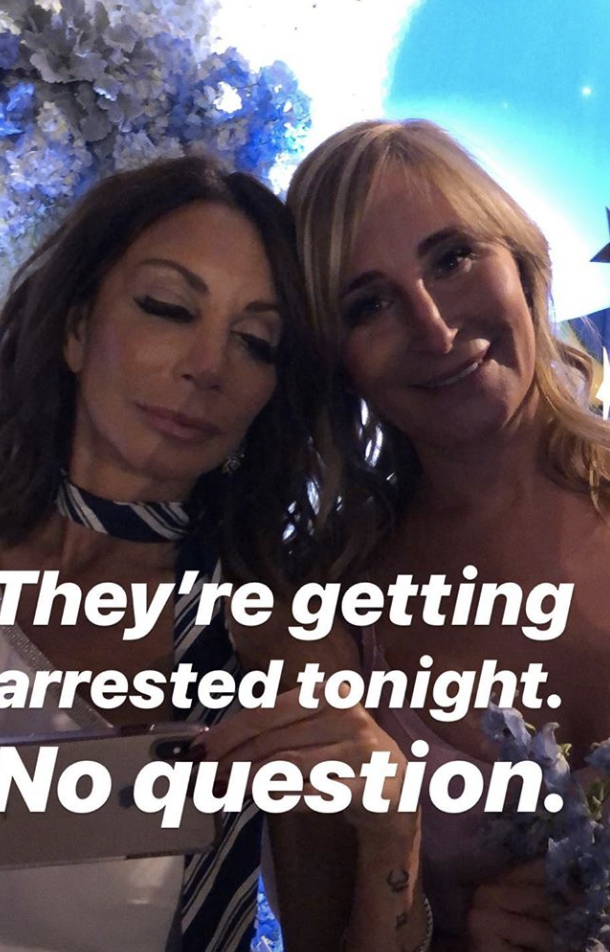 Even though Staub was in Los Angeles, she would not be attending Cohen's shower, a source told Page Six. Apparently, there was "a miscommunication and she will not be at the affair." The insider said, "She'd rather not cause a scene and just let it go."
Something must have changed because she was included in the group shot. Plus Cohen posted an image of Staub and Sonja Morgan from The Real Housewives of New York City.  She must not have been able to miss the big event.
Check out The Cheat Sheet on Facebook!