Which Reality Shows Pay Cast Members a Six-Figure Salary?
Some of Bravo's Housewives make serious bank as several cast members make a mint just for appearing on the series.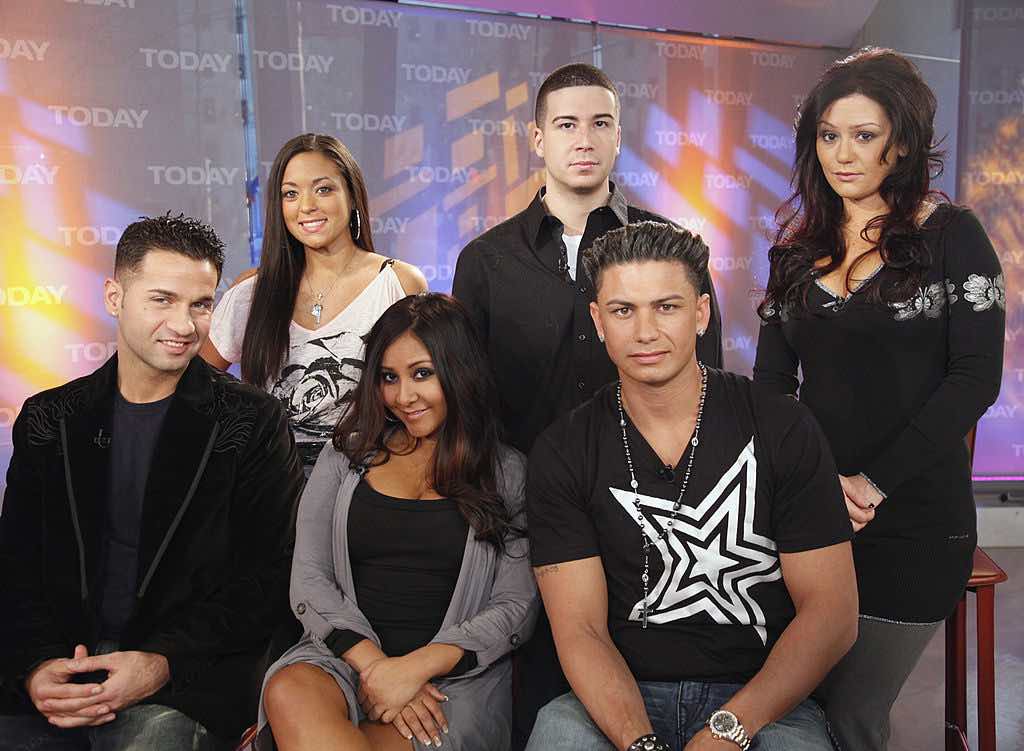 For instance, Kyle Richards from The Real Housewives of Beverly Hills reportedly makes $270,000 from her Housewives salary alone. Meanwhile, Vicki Gunvalson from The Real Housewives of Orange County shared on her podcast she was paid nothing when she initially helped launched the series.
While many Housewives appear to rake in a six-figure salary, other reality shows pay their cast just as much (or more). Beyond celebrity-based shows, which cast is well paid on a reality series?
Some 'Vanderpump Rules' cast members made $25,000 per episode
Some cast members from Vanderpump Rules enjoy a fat salary. The Hollywood Reporter learned original cast members were making $25,000 per episode.
Cast members who appeared in 20 episodes during season 8 would end up with $500,000 for the season, for instance. However, not every cast member likely made $25,000 per episode. Season 8 featured a number of completely new cast members, rounding out the cast to 19 people.
RELATED: 'Vanderpump Rules': Is Kristen Doute Wealthier Than Stassi Schroeder?
Four cast members were fired toward the end of season 8. Two original cast members and two newcomers are dismissed for racist actions.
'Jersey Shore' cast members made six-figures for a season
Although the main Jersey Shore cast members were not paid for the first season, they were quickly recognized with some serious cash, according to GoBankingRates. Main cast members made $10,000 per episode for season 2. Then network MTV blew up their salaries paying big names $100,000 per episode in 2011.
RELATED: 'Jersey Shore: Family Vacation': Is Deena Done With the Show?
Apparently "DJ Pauly D" is the wealthiest cast member from the series. His net worth is $20 million. He also makes $40,000 per DJ set, Cosmopolitan reports. Nicole "Snooki" Polizzi and Mike "The Situation" Sorrentino made a reported $150,000 per episode for their final season of the show. And Vinny Guadagnino made $90,000 per episode for his final season.
Many cast members from 'The Hills' made bank
The women on The Hills seemed to make more money than the men per episode, according to GoBankingRates. Lauren Conrad commanded the highest salary and made a reported $125,000 per episode. That amounted to about $2.5 million in salary alone from the series.
RELATED: 'Selling Sunset': Christine Quinn Answers If the Reality Show Is Real or Fake
Three other cast members made close to Conrad's salary. Audrina Patridge, Lauren 'Lo' Bosworth and Heidi Montag were making $100,000 per episode. Kristin Cavallari made $90,000 per episode.
But the men made considerably less. Brody Jenner earned $45,000 per episode. Spencer Pratt made $65,000 per episode.
'The Bachelor' makes bank but 'The Bachelorette' scores even bigger
Although contestants on The Bachelor and The Bachelorette don't make a salary, the lead cast member makes serious bank. The Bachelor makes about $100,000 per season, GoBankingRates reports. But The Bachelorette could be making more. From season 8, Emily Maynard from The Bachelorette was paid $250,000.
RELATED: 'The Bachelor': Matt James Is Already Breaking Records for the Franchise
Some returning cast members make a salary, Men's Health reports. They don't make six figures, but Bachelor in Paradise contestants may end up making up to $15,000 for the season.